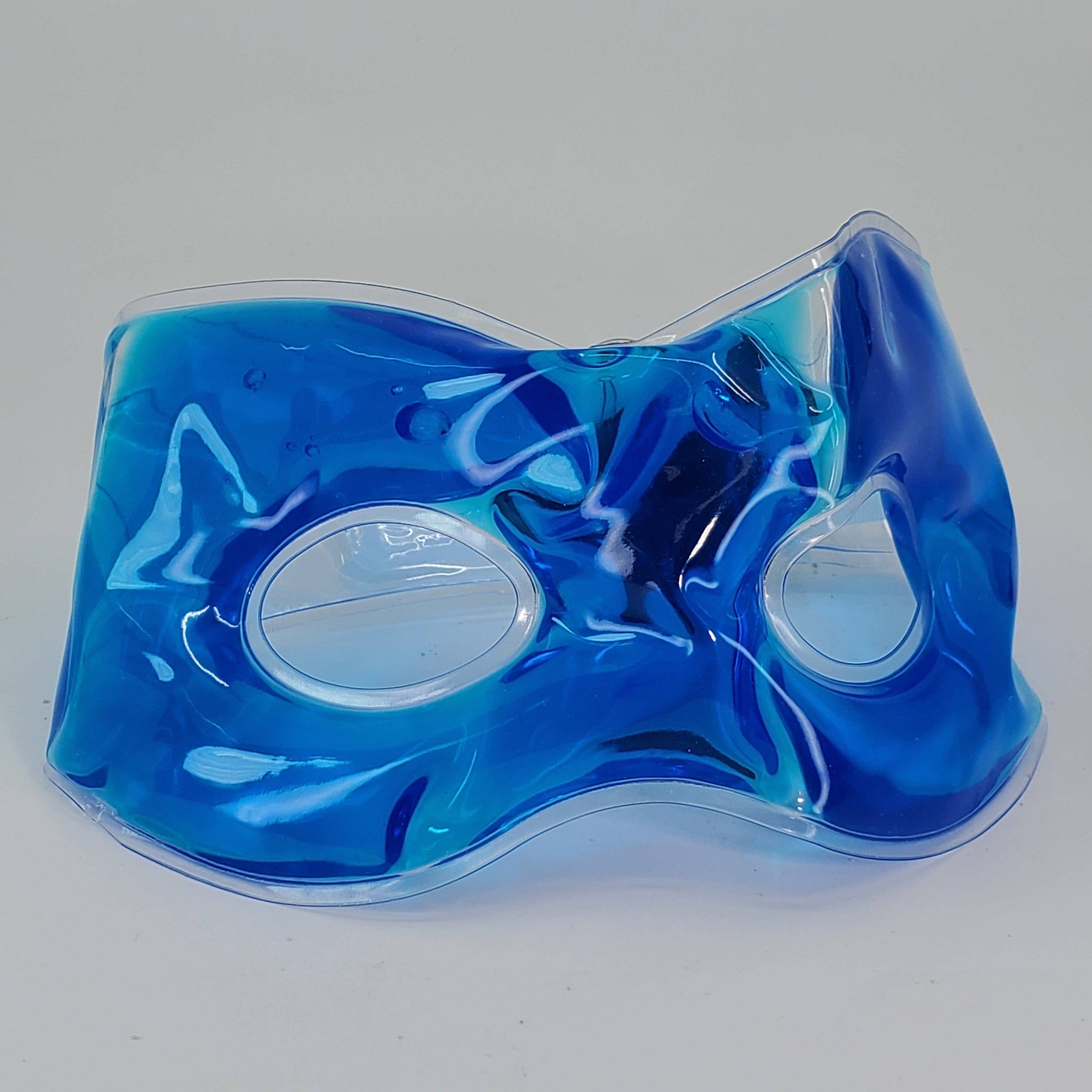 Hot-Cold Soothing Eye Gel Mask
Why we love this product: It soothes skin that is stretched and irritated from chemicals and -Reduces puffiness, dark circles around the eyes -Relieves sinus pain affecting forehead and eyes -Beneficial in relieving headaches and migraines -Eliminate inflammation caused by allergens
This relaxing Hot-Cold Soothing Eye Gel Mask especially designed to soothe sinuses, head colds, tension, twitching and tired puffy eyes by contracting the blood vessels in the skin under the eyes. Use it cold or hot for a relaxing experience with its adjustable velcro straps. 
Great for: 
Cold treatments: If you suffer from bags under your eyes due to fluid retention, lack of sleep, allergies, or other causes, the cool gel can also reduce the appearance of dark circles and signs of tiredness by constricting the blood vessels in the skin surrounding your eyes, reducing inflammation.

Warm treatments can bring moisture to the area, relaxing the muscles and allowing water into cells around the eye. This can be helpful for people with itchy, painful, twitching and dry eyes. Warm masks are also commonly used to relieve sinus congestion.
To use cold: Chill the mask in refrigerator for about 60 minutes or freezer for about 10 minutes. Never freeze mask solid. Then, gently place over closed eyes and sit back and relax.
To use warm: Warm the mask in hot water until desired temperature is reached. Do not heat with oven, microwave or boiling water. Test temperature of the mask before applying.
Tool Care: After each use, use soapy water to clean. Rinse thoroughly and towel dry.
Hot-Cold Soothing Eye Gel Mask