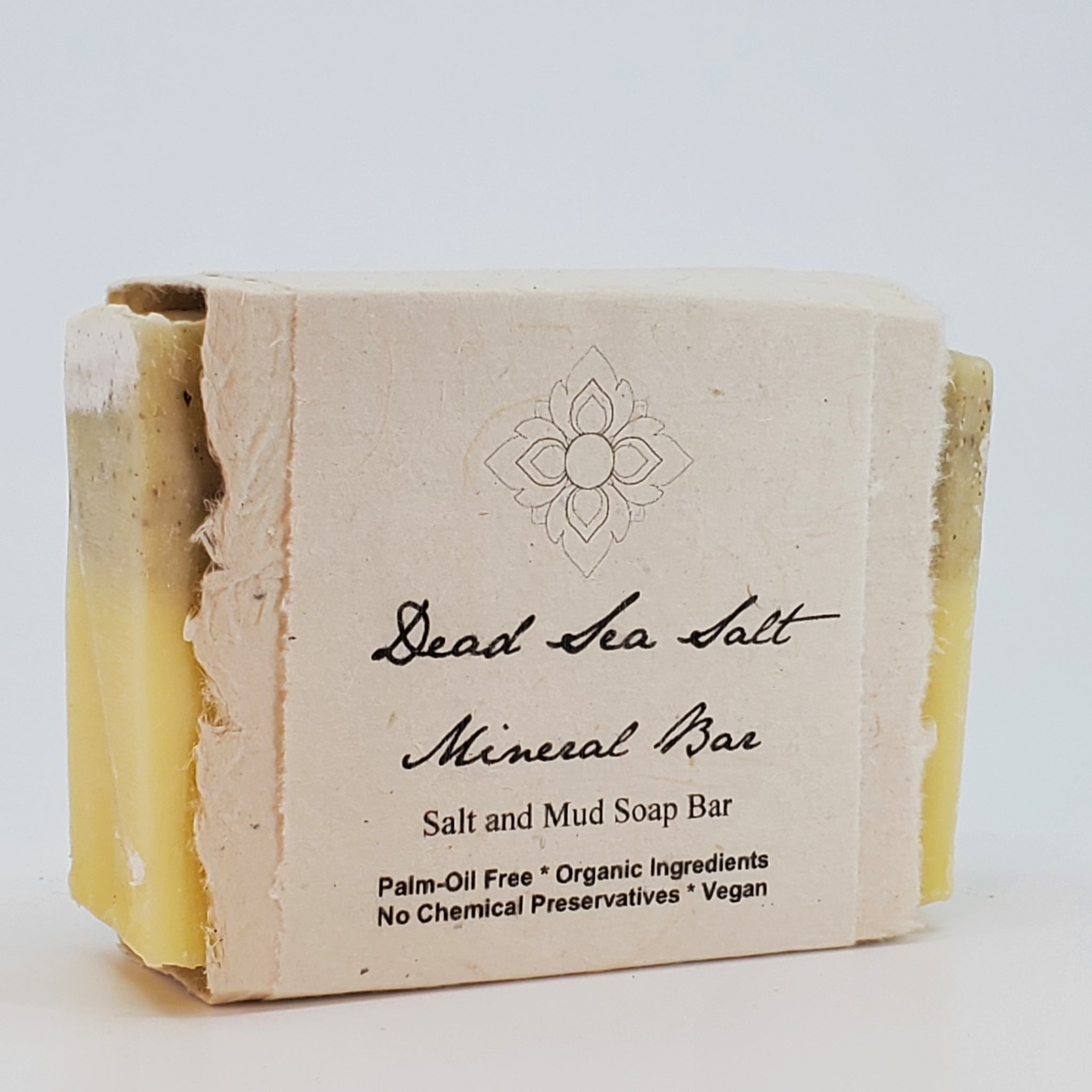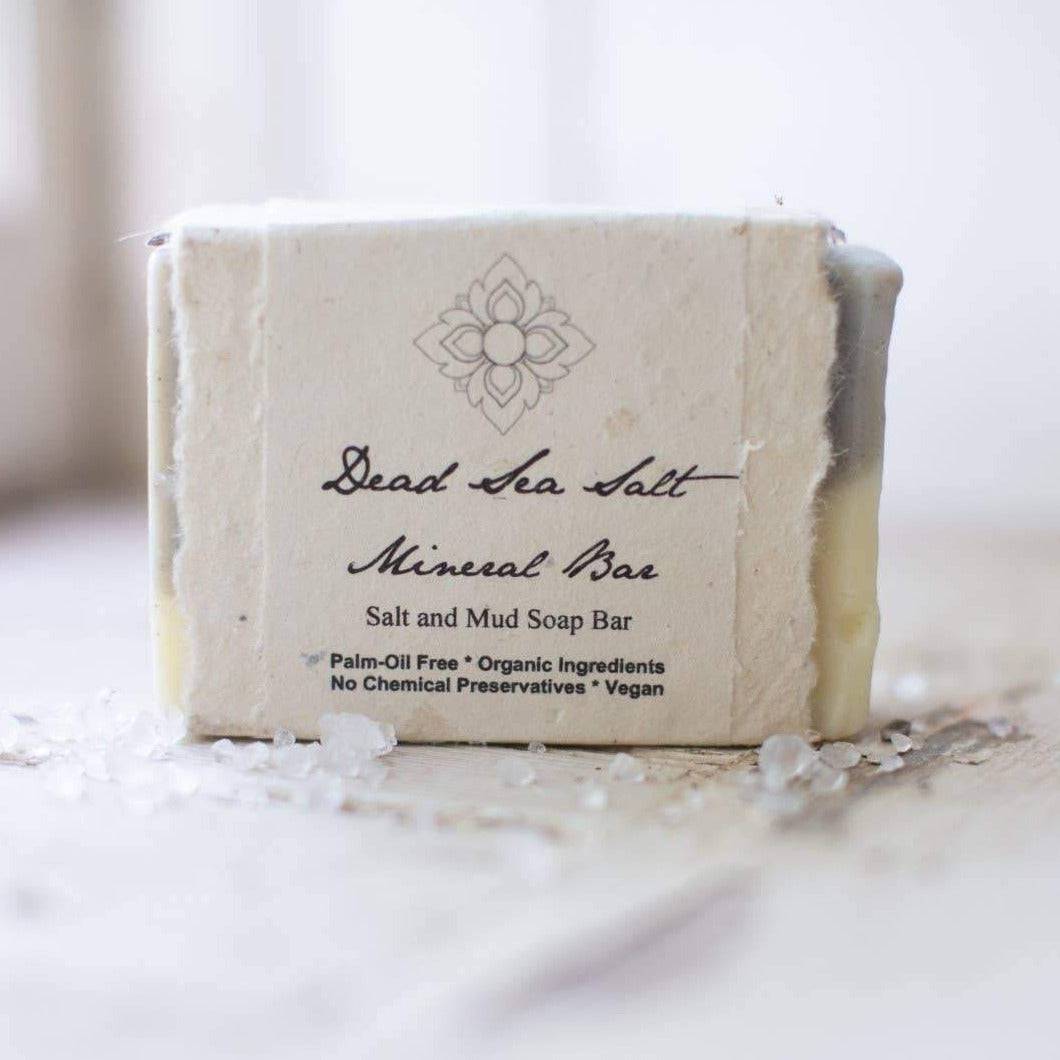 Dead Sea Minerals Organic Soap
The Dead Sea Minerals Organic Soap is a super moisturizing body bar that is rich in magnesium due to the Dead Sea Salt. The Sea Salt has been studied for its effect on psoriasis, acne, and various other ailments. 
Dead Sea Salts are infused in the water formula and Dead Sea Mud is blended and swirled in. This bar is a low lather bar with a super moisturizing formula and not necessarily an exfoliating bar.
Soaps are wrapped in flower-seeded paper, which can be planted and bloom a mixture of North American wildflowers. Simply soak paper in water, plant and watch the flowers grow.
Vegan, cruelty free, palm oil free,no synthetic fragrance oils, no SLS, no parabens and no chemical preservatives. 
A portion of the proceeds from all the seed paper soaps goes towards the care of endangered orangutans.
Ingredients: *Olive Oil, *Coconut Oil, *Sunflower Oil, *Jojoba Oil, *Shea Butter, Castor Oil, Wheat Germ Oil, Dead Sea Salt, Dead Sea Mud, Rosemary Extract, Eucalyptus Essential Oil and others (*Certified Organic, **Organic)
4.5oz - 5 oz
Dead Sea Minerals Organic Soap
Organic soap
This is an awesome product! I particularly like the palm oil free. It also smells delicious!