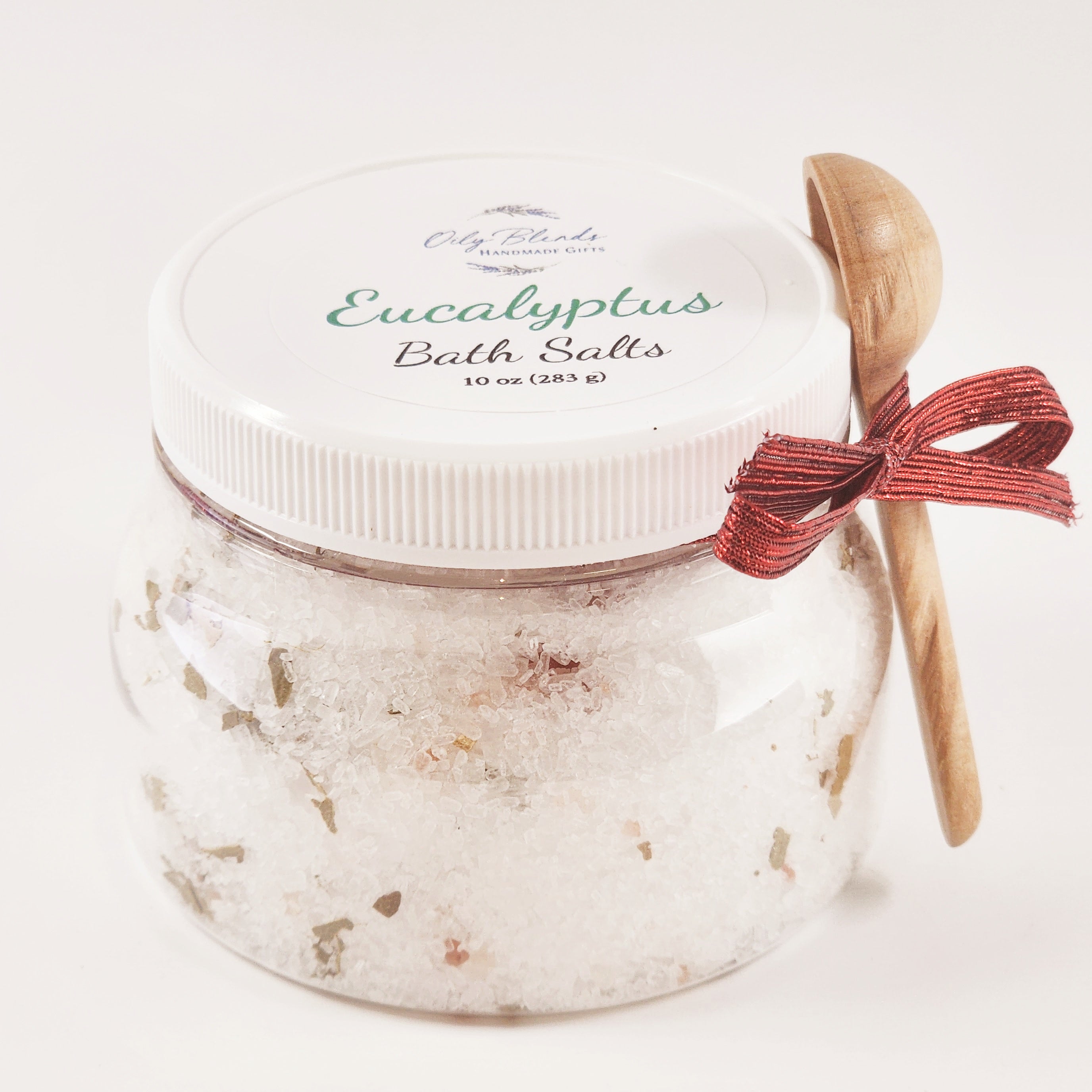 Eucalyptus Essential Oil Spa Salts
This combination of Eucalyptus Essential Oil with Epsom Salts, eucalyptus oil is an ideal treatment for respiratory conditions such as colds, flu, sinusitis and bronchitis. The anti-inflammatory properties of eucalyptus oil can also help to reduce swelling and pain associated with these conditions and can be helpful in treating muscle aches, as well as joint inflammation such as arthritis. Eucalyptus essential oil is also effective in boosting circulation. This can help to improve overall health by delivering oxygen and nutrients to cells and organs more efficiently. The stimulating effects of eucalyptus oil can also help to increase energy levels and improve mental clarity. Finally, eucalyptus essential oil has strong antimicrobial properties. This makes it an excellent natural disinfectant and can help to protect the body from infection. When used in combination with epsom salts, eucalyptus oil can further help to boost immunity and fight off illness.
Description
Ingredients
Suggested Use
Soak in the warmth of a relaxing bath, soothing aromatherapy, and relieving bath with the Eucalyptus Essential Oil Spa Salts. Eucalyptus often used in aromatherapy and has a wide range of benefits. When combined with epsom salts, these benefits can be amplified.

Some of the benefits of eucalyptus essential oil include:

Reducing inflammation
Relieving pain
Clearing congestion
Stimulating circulation
Boosting immune function
10 oz. Each bottle has enough salts for 5 baths.    
Eucalyptus Essential Oil, Epsom Salts, Pink Himalayan Salt and Dried Herbs
Draw a warm bath, and sprinkle 2 oz of bath salts into the water. Soak for as long as desired.
Eucalyptus Essential Oil Spa Salts