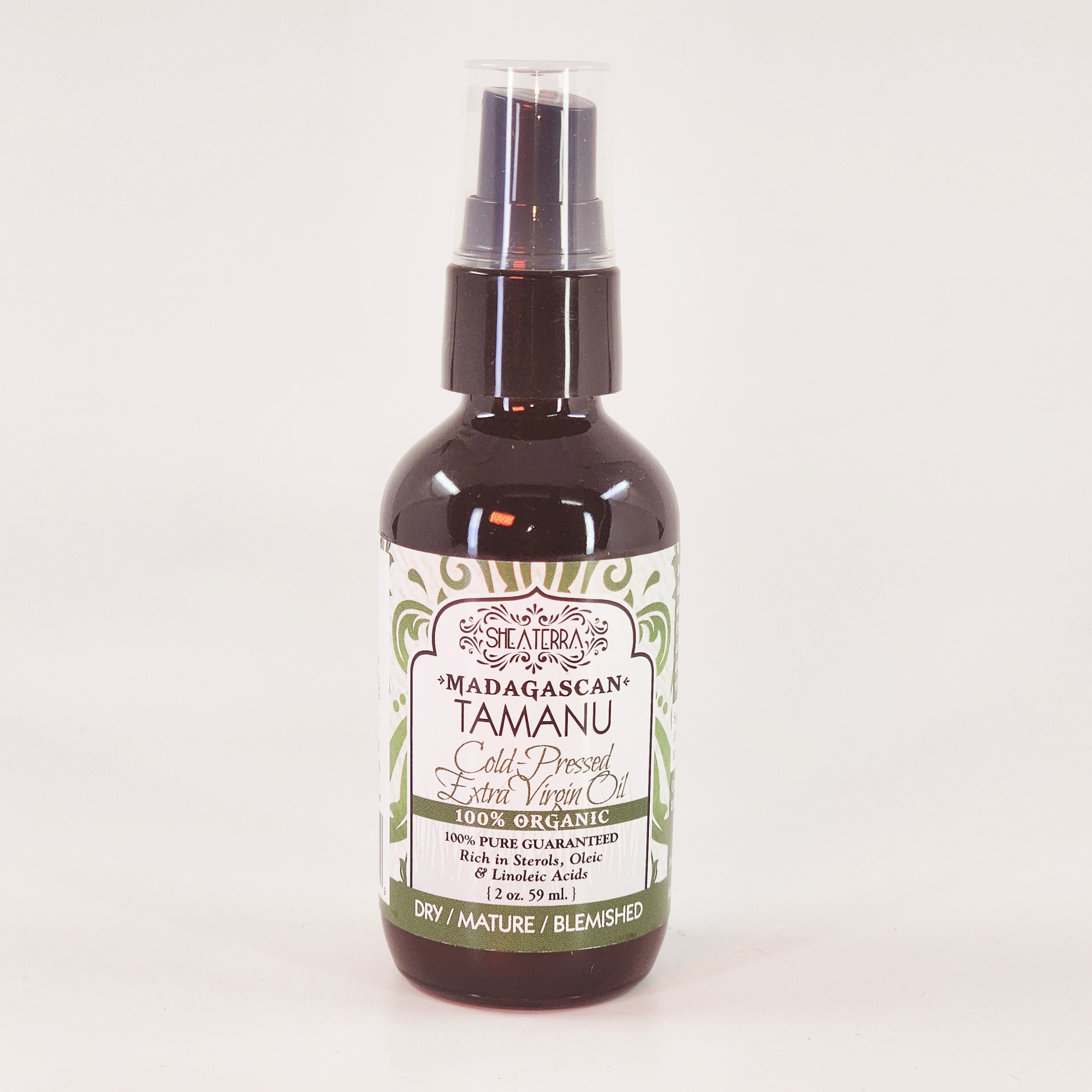 Tamanu Extra Virgin Cold Pressed Oil
Tamanu Extra Virgin Cold Pressed Oil from Madagascar has nothing added and nothing taken away so you can experience maximum anti-acne, anti-aging, and anti-bacterial benefits as well as can be used to heal cuts, wrinkles, dry skin, rashes, eczema and more.
Description
Ingredients
Suggested Use
Benefits Include: 
Helps in treating large wounds

Fights acne

Treats bacterial infections

Treats fungal infections

Helps in the formation of new tissues

Helps with razor nicks

Treats sunburns and rashes

Has anti-aging properties

Helps to restore the skin's glow and elasticity

Makes the skin appear soft and hydrated

Reduces the appearance of wrinkles.
100% pure, cold pressed, certified organic, wild harvested Tamanu oil
Your skin changes daily. Pollutants that it comes across, sun exposure level, your vitamin and mineral intake, the quality and amount of your water, and so on all affect and change your skin. Likewise, the skin oils that you use should change from time to time. What works for you one week might not work for you the next week. Plus, your skin benefits from the different nutrients that comes with changing up your oils. If one week your face feels a little oily, use a lighter oil and vice versa.

Daily usage: Massage few drops into each of the five facial points. Lightly massage under eye. Healing: Apply to wound several times a day until healed.
Tamanu Extra Virgin Cold Pressed Oil