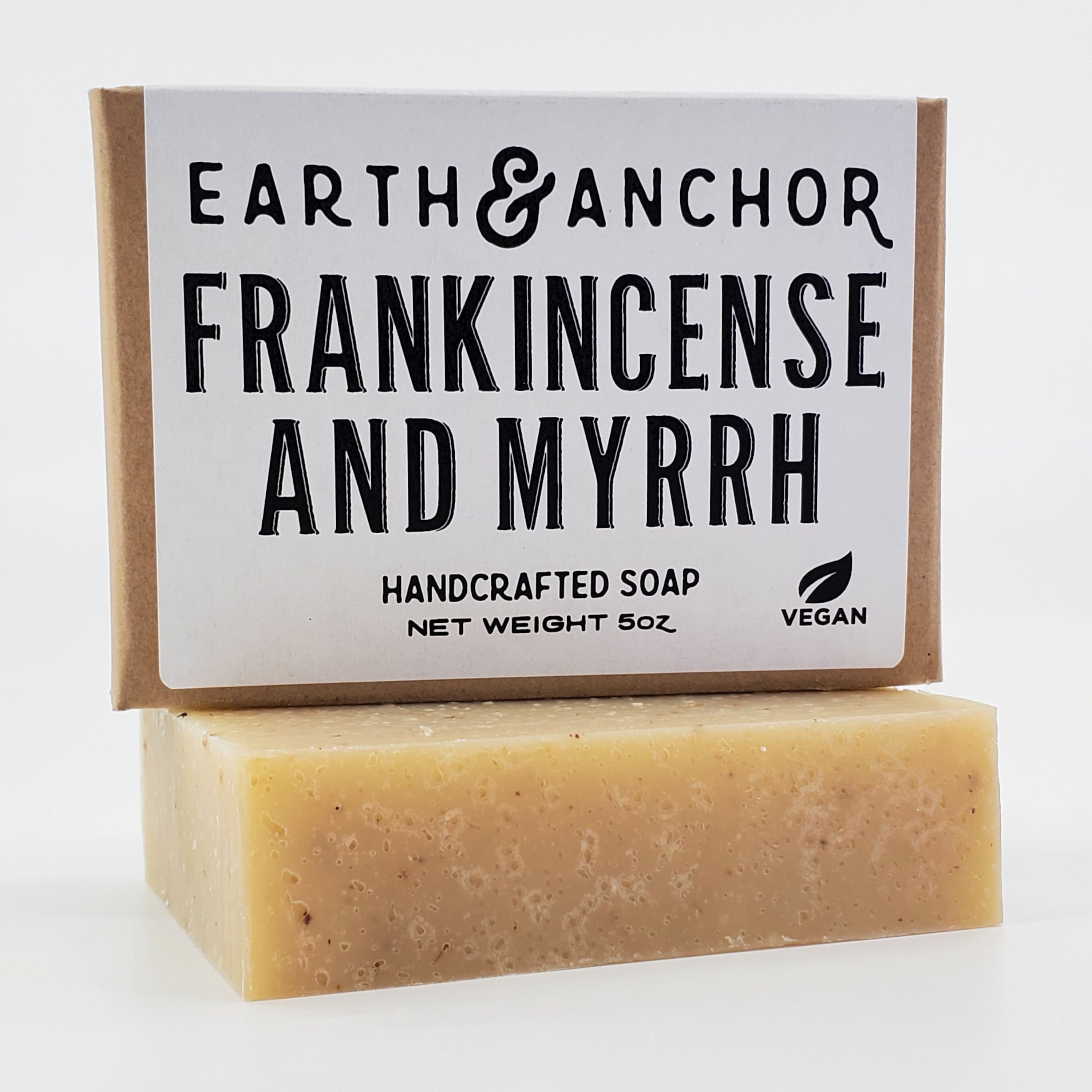 Frankincense & Myrrh Soap
The Frankincense & Myrrh Soap is a blend of these rich scents and copious amounts of ground palo santo powder for a gentle & intoxicating exfoliant.
Description
Ingredients
Suggested Use
The Frankincense & Myrrh Soap is a great choice for anyone who is looking to improve the appearance and health of their skin. This combination of ingredients can help moisturize the skin, fight off bacteria and fungus, help reduce inflammation, improve circulation, and promote cell growth & skin elasticity.
5 oz
Saponified Oils of Olive, Coconut & Castor, and Fragrance

Meticulously handcrafted with original formulations & high quality ingredients using the traditional cold-process method.

Vegan, cruelty-free, all-natural and 100% handcrafted.
Use this soap for body, hands, or hair, this blend is an all purpose soap that is bubbly, moisturizing, and leaves you feeling fresh.
Frankincense & Myrrh Soap