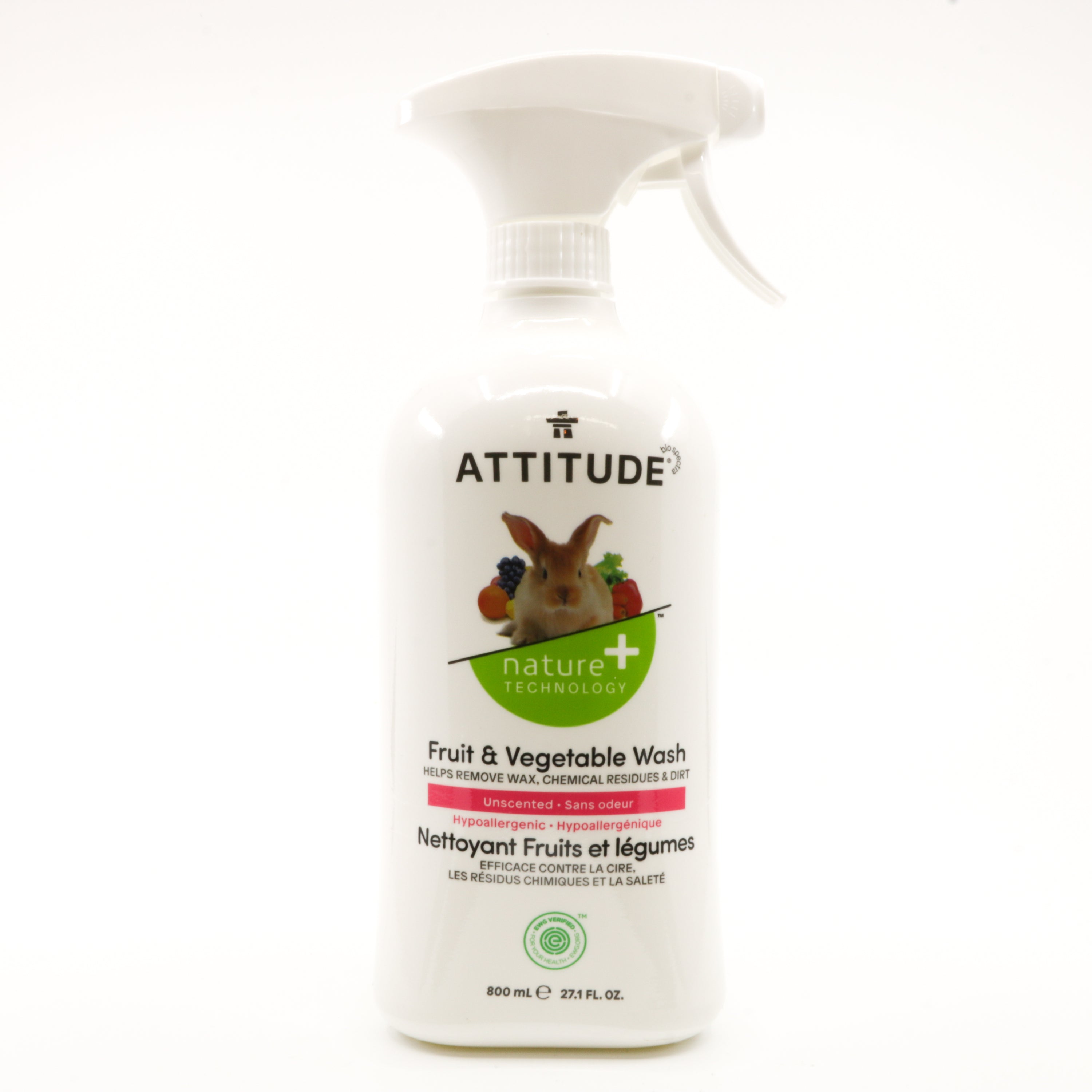 The Fruit & Vegetable Wash is unscented, natural and efficient, so you can wash and eat your fresh produce with peace of mind and is ideal for baby food preparation.
Description
Ingredients
Suggested Use
The Fruit & Vegetable Wash is formulated with plant and mineral based ingredients such as caprylyl and myristyl glucoside, two natural and effective surfactants this wash contains no harsh chemicals and can be sprayed directly on fruits and vegetable or used as a soak solution to remove dirt, pesticides, wax and impurities.
27 fl oz
Aqua / water / eau, sodium citrate, sodium bicarbonate, xanthan gum and 5% non-ionic surfactants (caprylyl glucoside, myristyl glucoside)
To Wash Directly: Spray and rub, rinse thoroughly with water.

To Soak: our 15 mL in a bowl filled with water. Let the produce soak for a few minutes, then rinse.

Specially formulated to help remove residues from handling, pesticides, wax and other contaminants from the surface of fruits and vegetables.