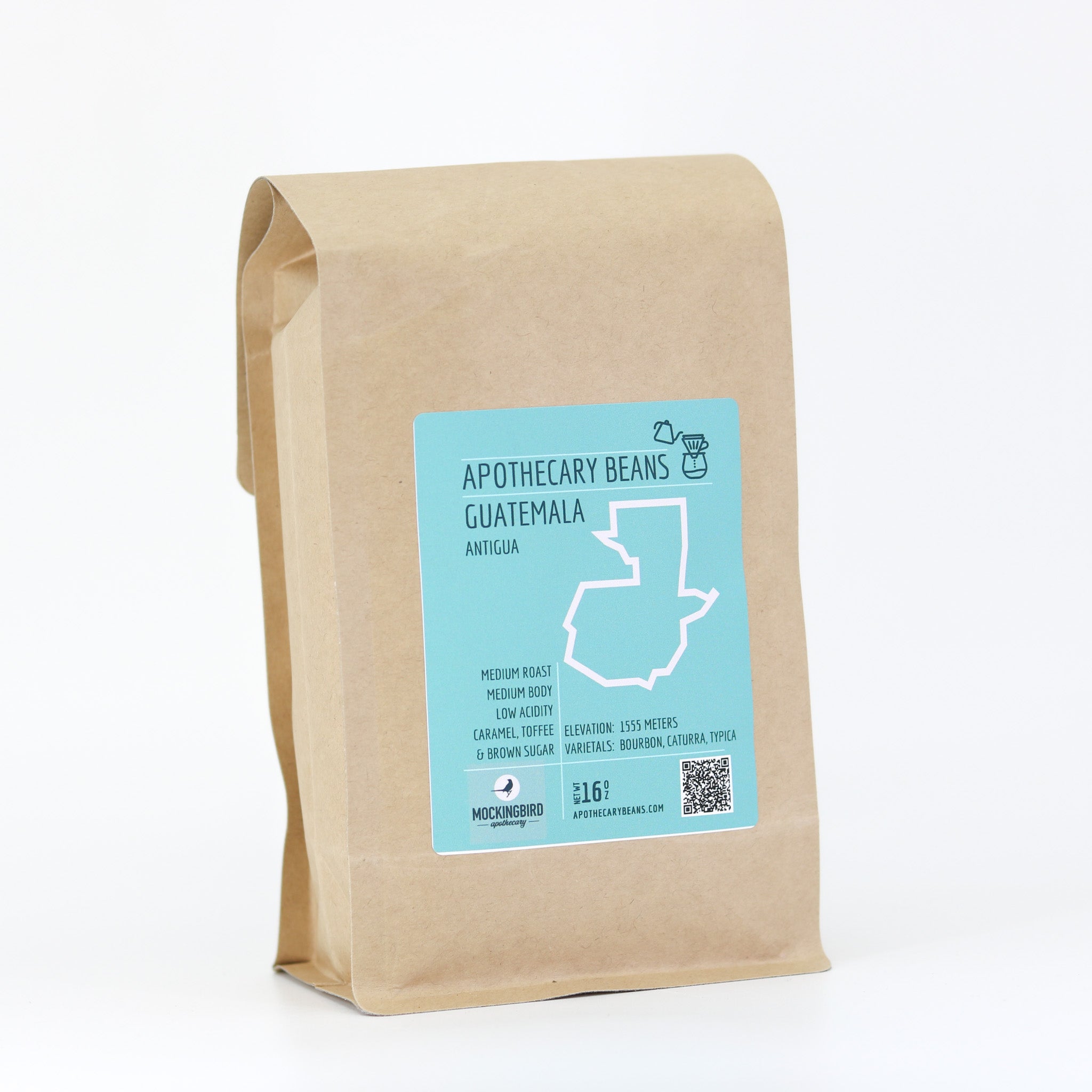 Guatemala | Antigua | Fully Washed
The city of Antigua is in many ways a modern coffee Eden. It's iconic, laid back, gorgeously ornate, and for a city of its size it is absolutely teeming with historic coffee infrastructure. Coffee from most of the Sacatepéquez department is known simply as "Antigua", and their sugar profiles range from butterscotch to marzipan sweetness, and acids from lemonade-like piquancy to dessert wine or tangy dried fruit.
Guatemala's best centralized wet mills and best boutique exporters are based in Antigua. There are thousands of farms in the area, from the city's legacy estates to patchwork smallholder communities climbing most of the way up Volcán de Agua, one of three looming stratovolcanoes that seem to be visible from every street corner in town and play a large part in Antigua's famous soil composition.
Variety Bourbon, Typica, and Caturra
Region Antigua Guatemala, Sacatepéquez Department, Guatemala
Harvest January - May
Altitude 1650 - 1950 masl
Soil Volcanic loam
Process Fully washed and dried in the sun


Guatemala | Antigua | Fully Washed