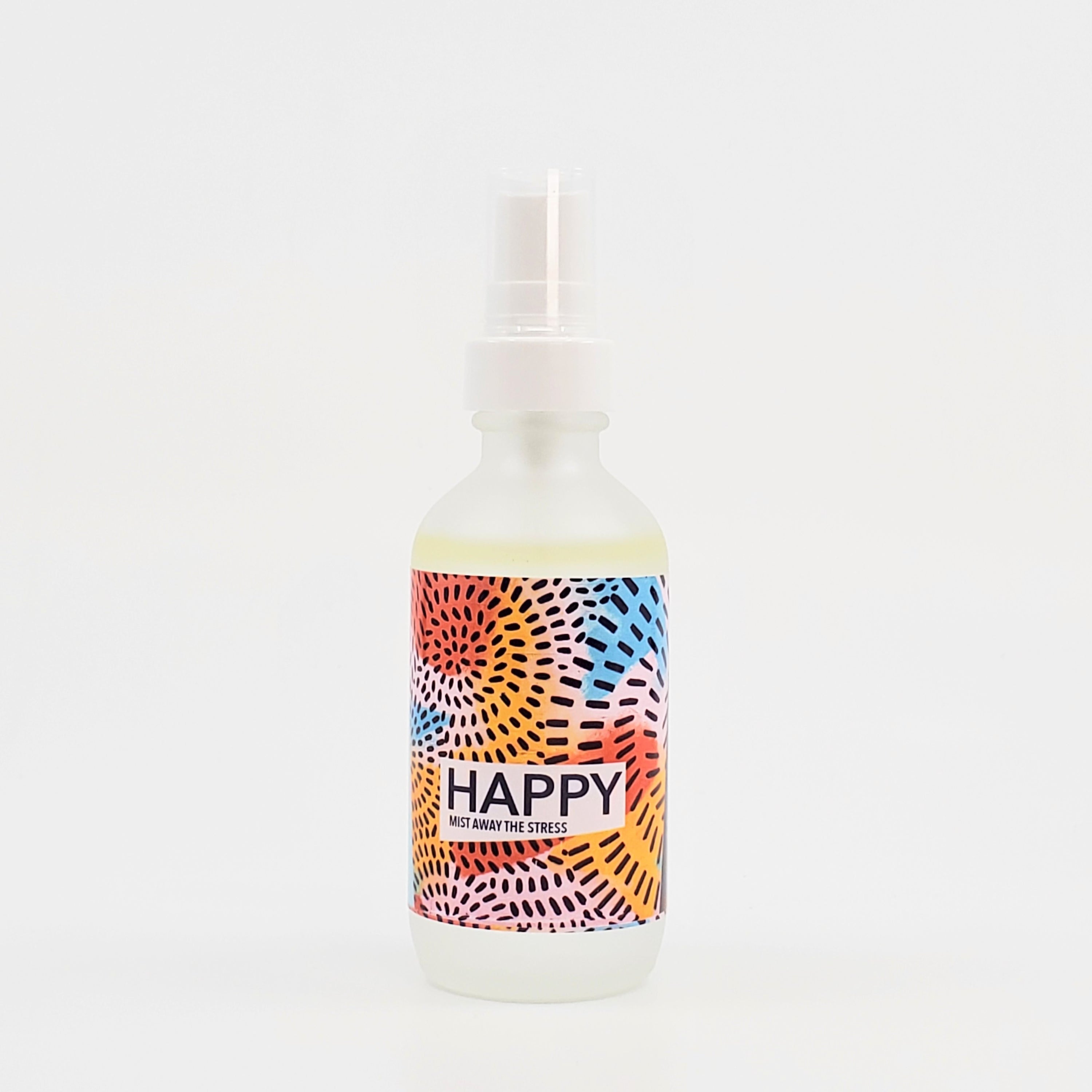 Happy Spray to Mist Away The Blues
The Happy Spray is an invigorating blend of pure essential oils that will help mist away the blues. This blend consists of a combination of our pure essential oils especially formulated for a refreshing pickup and mood enhancer.
Description
Ingredients
Suggested Use
The hardworking ingredients in this aromatherapy spray are:
Peppermint to reduce fatigue
Lime to increase energy levels
Bergamot to lift spirits
2 oz 
Essential oils of Peppermint, Lime, Bergamot, Organic Witch Hazel & Deionized Water
Just shake well and with eyes closed spray on face. Alternatively spray into palms and deeply inhale with hands cupped over nose.
Happy Spray to Mist Away The Blues