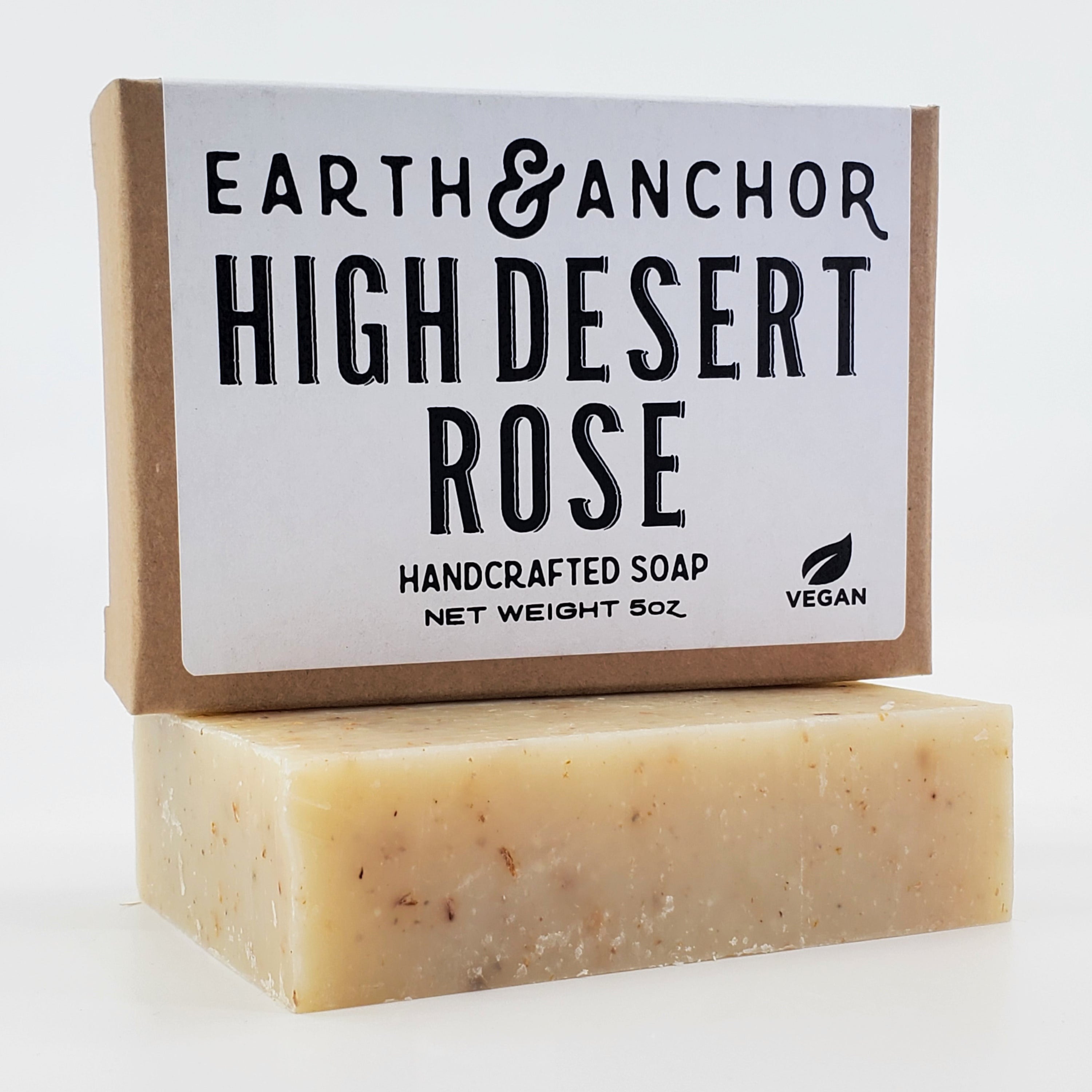 The High Desert Rose Soap is made with Ground Palo Santo and high-quality rose oil which are known to be two of nature's most powerful cleansing ingredients. Together, these two ingredients make a soap that is both cleansing and beautifying.
Description
Ingredients
Suggested Use
The ground Palo Santo and rose oil in the High Desert Rose Soap will make your skin will feel clean, soft, and refreshed after using this soap.

Palo Santo is a sacred wood that has been used for centuries in cleansing rituals. It has a unique ability to cleanse and purify both your body and your space.
Rose oil is an aromatic and beautifying oil that has been used for centuries in skincare. It is known for its ability to soothe and balance the skin.
5 oz
Saponified Oils of Olive, Coconut & Castor, Ground Palo Santo, and Fragrance.

Meticulously handcrafted with original formulations & high quality ingredients using the traditional cold-process method.

Vegan, cruelty-free, all-natural and 100% handcrafted.
Use this soap for body, hands, or hair, this blend is an all purpose soap that is bubbly, moisturizing, and leaves you feeling fresh.