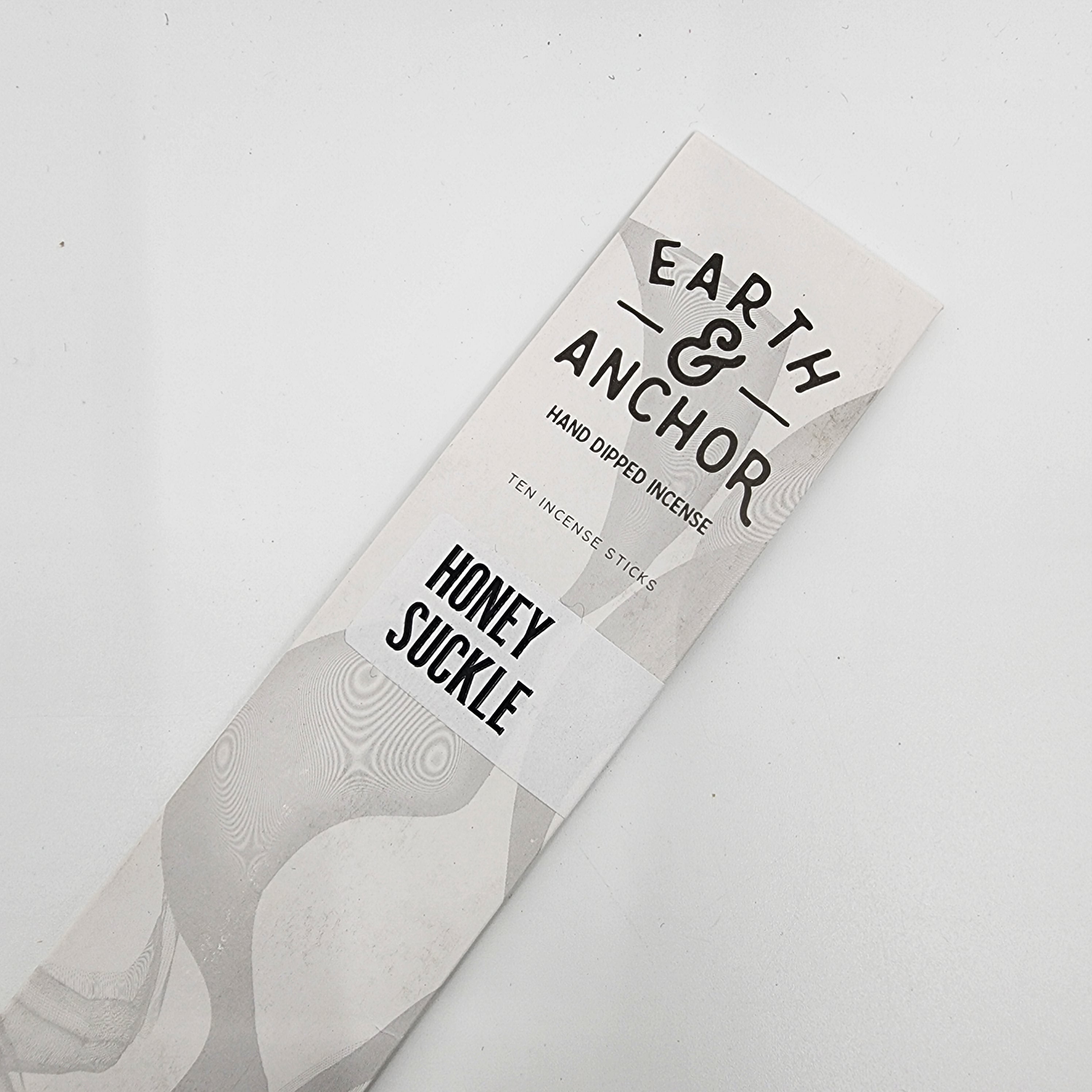 Floral essence of Honeysuckle blossom, with notes of lilac & rose create a rich, luscious floral aroma. Filling the air with the fragrant smoke of burning incense is a quick & easy way to adjust the mood of your space, whether its for relaxation, meditation, or to simply change the scent.
Honeysuckle Incense uses premium handmade bamboo and hardwood to deliver a sophisticated blend of honeysuckle blossom notes, perfect for any occasion. Enjoy a naturally calming scent, crafted with expert precision and the highest quality materials.
These premium bamboo & hardwood incense sticks that are hand-dipped in our own custom fragrance blends. We dip, cure, inspect & count every pack of incense for quality by hand.
Phthalate-free, vegan, and cruelty-free.
Burn for approximately 45-60 minutes.
Each pack contains your choice of either 10 or 20 incense sticks, each stick is approx. 11″ in length.