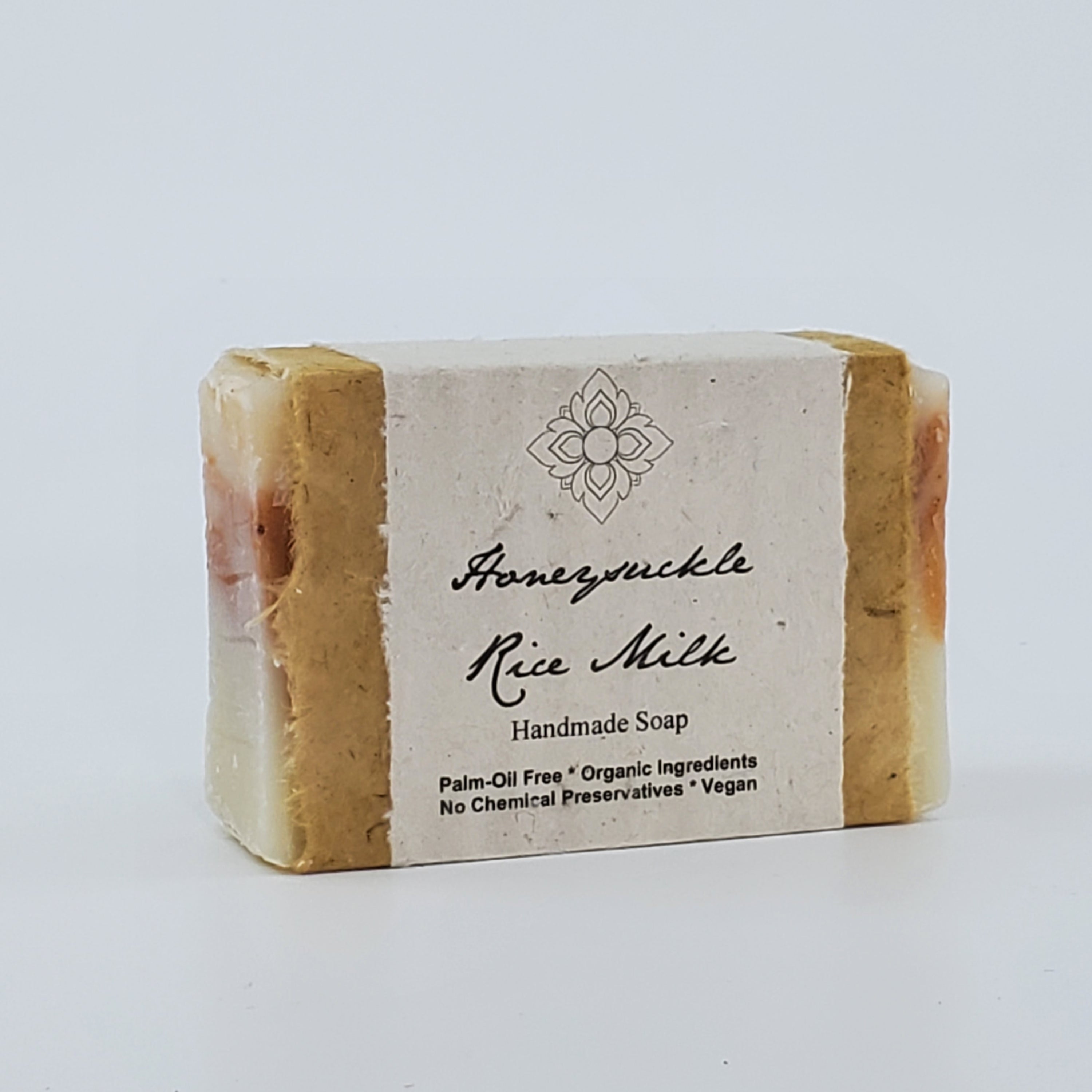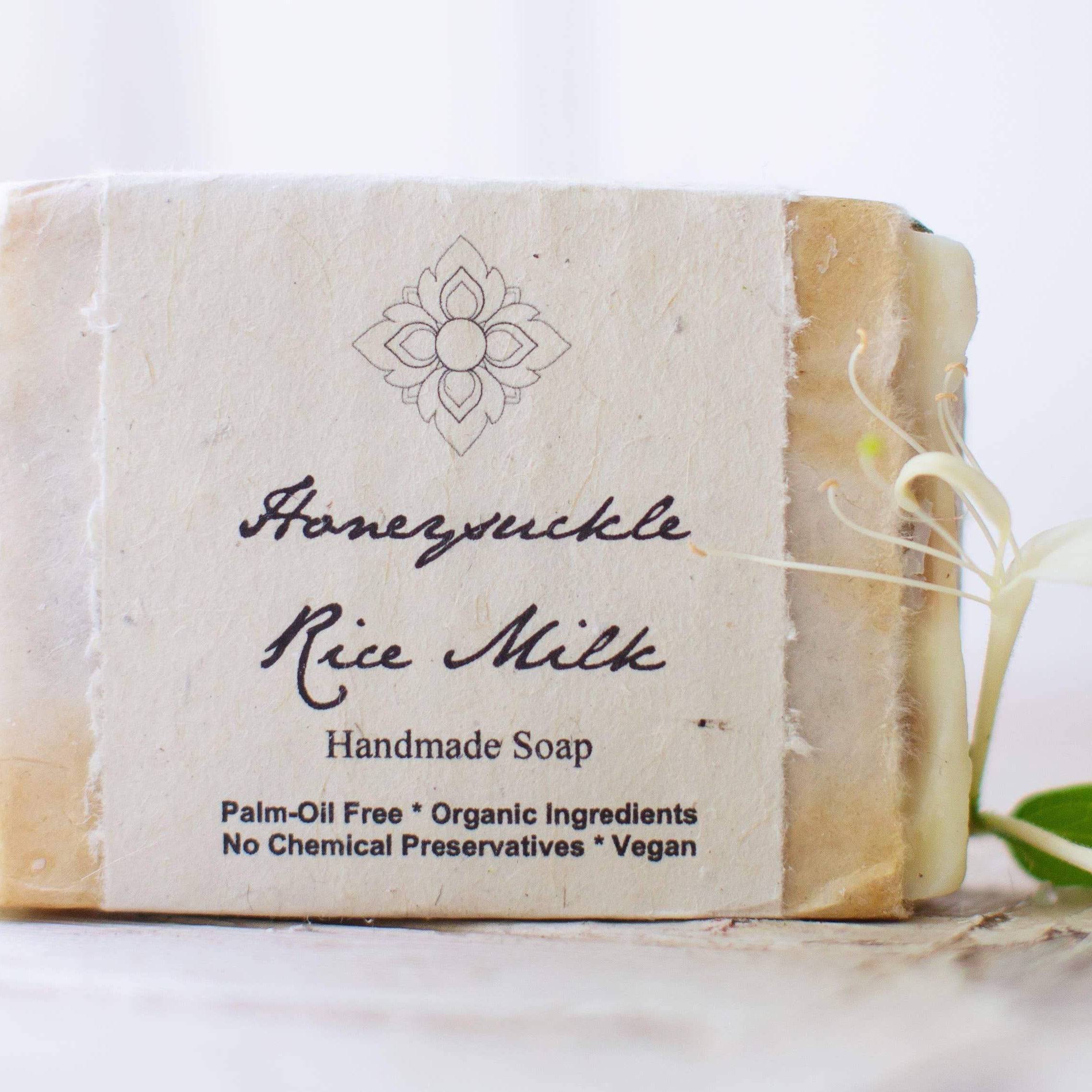 Honeysuckle Rice Milk Organic Soap Wrapped in Seed Paper
Enriched Organic Rice Milk forms the base of our Honeysuckle Rice Milk Organic Soap, known for its nourishing and moisturizing properties used in a variety of Asian beauty rituals. The gentle lather is further enriched with Honeysuckle extract, an antioxidant with soothing and moisturizing properties. Ancient remedies have praised Honeysuckle petals and leaves for their efficacy in treating and moisturizing in skin, and our soap brings in this centuries-old wisdom.
The Honeysuckle Rice Milk Organic Soap begins with homemade Organic Rice Milk which is known for its benefits and used in numerous Asian beauty remedies to moisturize the skin. The rice milk is infused with Honeysuckle extract which makes a great antioxidant that may help soothe the skin. The leaves and petals have been used to treat irritated skin, and has helped moisturize dry skin. 
Soaps are wrapped in flower-seeded paper, which can be planted and bloom a mixture of North American wildflowers. Simply soak paper in water, plant and watch the flowers grow.
Vegan, cruelty free, palm oil free, no synthetic fragrance oils, no SLS, no parabens and no chemical preservatives. 
A portion of the proceeds from all the seed paper soaps goes towards the care of endangered orangutans.
4.5oz - 5 oz
*Olive Oil, *Coconut Oil, *Fair Trade Shea Butter, Orange Oil, **Rice Milk, Honeysuckle Extract
(*Certified Organic, **Organic)
Honeysuckle Rice Milk Organic Soap Wrapped in Seed Paper