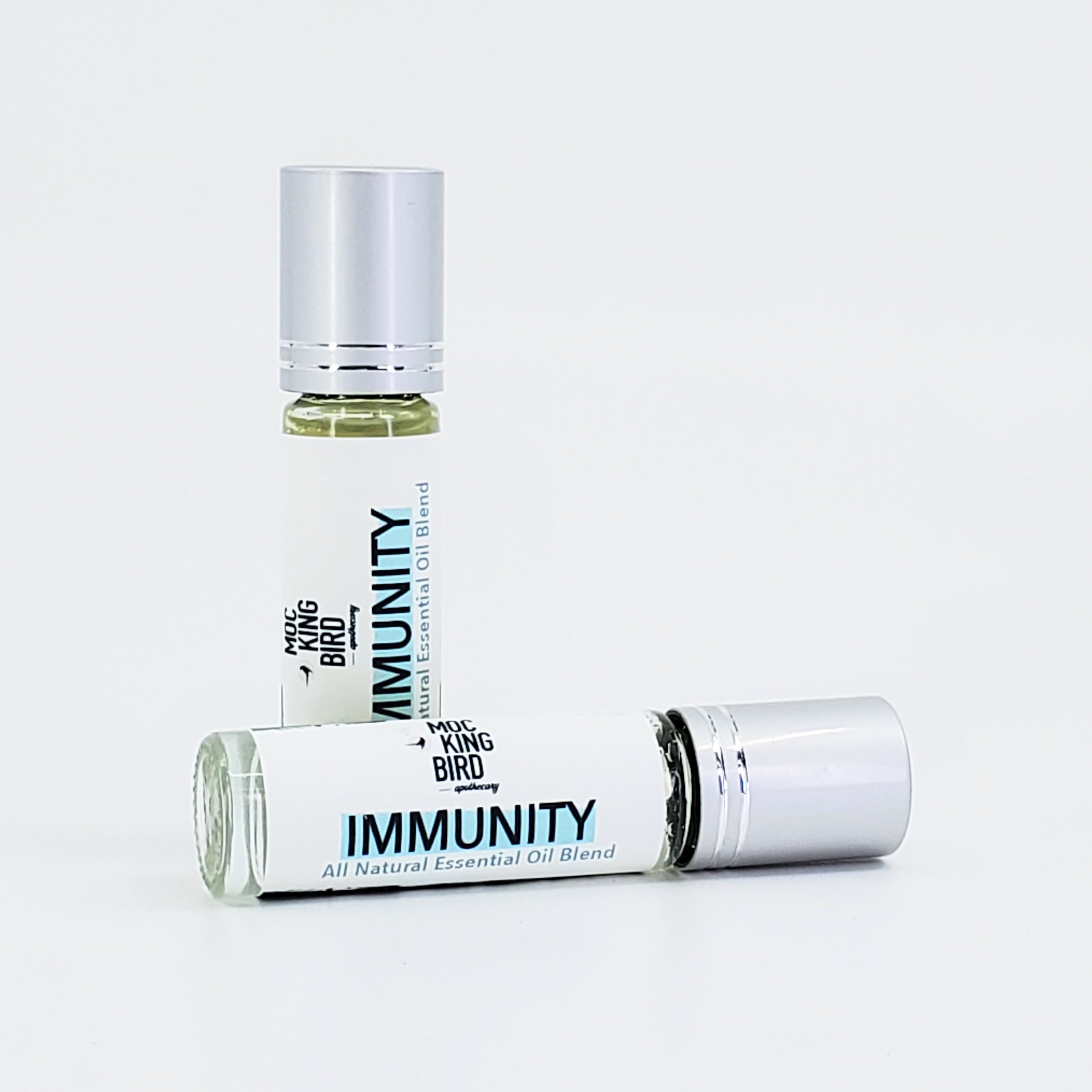 Immunity Stay Healthy Essential Oil Rollerball
The Immunity Essential Oil Rollerball for strengthening immune system, to kill germs and for general well-being.
Description
Ingredients
Suggested Use
The Immunity Stay Healthy blend contains beneficial oils to build the immune system:
Clove Bud 

can help to clear congestion and ease respiratory conditions such as asthma and bronchitis.

Eucalyptus 

eases respiratory congestion and relieving muscle aches and pains.

Lemon has anti-inflammatory and anti-bacterial properties to help fight off infection and strengthens the immune system.
Rosemary is an 

antiviral and antibacterial oil and can boost the immune system.

Cinnamon Bark is used to treat colds and flu and 

can also be used to relieve pain and inflammation.
10 mL 
Organic MCT Coconut Oil, Organic Magnesium Oil & Bandit's Blend (Clove Bud, Eucalyptus, Lemon, Rosemary & Cinnamon Bark)
Shake well & massage into pulse points and rub into palms to inhale deeply.

For topical use only, avoid eyes & mucous membranes. Keep out of reach of children.
Immunity Stay Healthy Essential Oil Rollerball