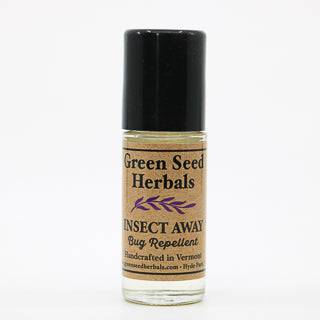 Insect Away Bug Repellent
Insect Away is made with all natural ingredients and pure essential oils that will repel insects is safe for children, adults and pets.
Description
Ingredients
Suggested Use
Insect Away Bug Repellent is a must when you are out and about. 
Eucalyptus, Lemon Eucalyptus, Cedarwood, Lavender, Lemongrass and Peppermint Essential Oils in a Massage Oil Base of Sweet Almond Oil, Apricot Kernel Oil, Organic Sunflower Oil and Vitamin E.
Apply liberally to exposed skin every two to three hours.
Insect Away Bug Repellent