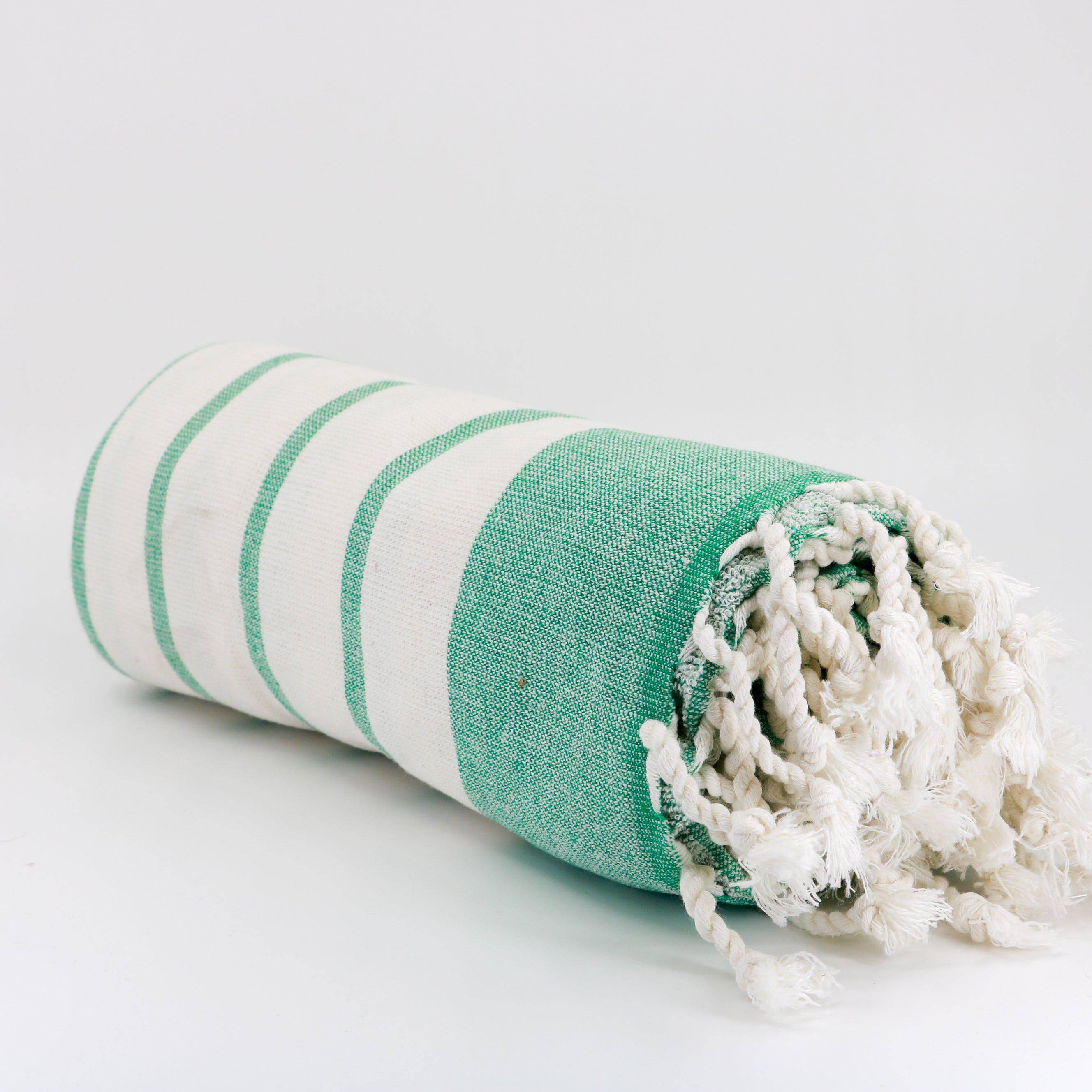 Istanbul Peshtemal Pure Cotton Beach Towel
Great for: 

Bath towel
Beach towel
Pool towel
Picnic blanket
Table cloth
Yoga mat
Gym towel
Scarf or sarong 
Why we love this product: 100% cotton Turkish towels are lightweight and luxurious and are highly absorbent, incredibly quick drying and do not hold moisture for long, not allowing the bacteria to form, thus giving you a fresh towel every time you use it.

Details: Hand loomed in Turkey with 100% long-staple Turkish cotton known for being the longest, strongest and finest cotton fibers in the world, which makes it more durable & less likely to pill or break. Finished with a hand knotted fringe.

Additional Information: 
Machine wash on cool. Tumble dry on low heat.Softer and more absorbent with every wash

Size: 38'' x 70''
Istanbul Peshtemal Pure Cotton Beach Towel