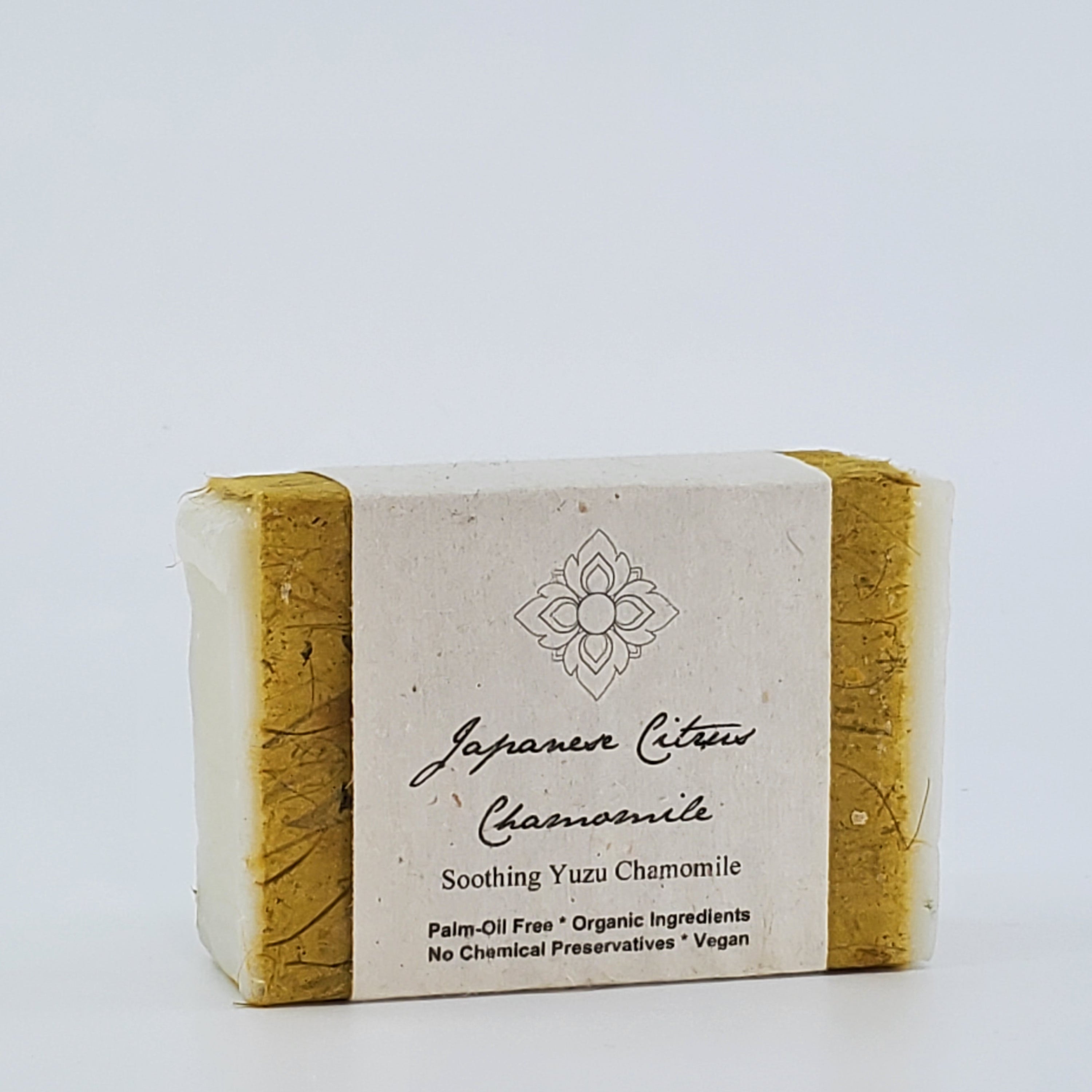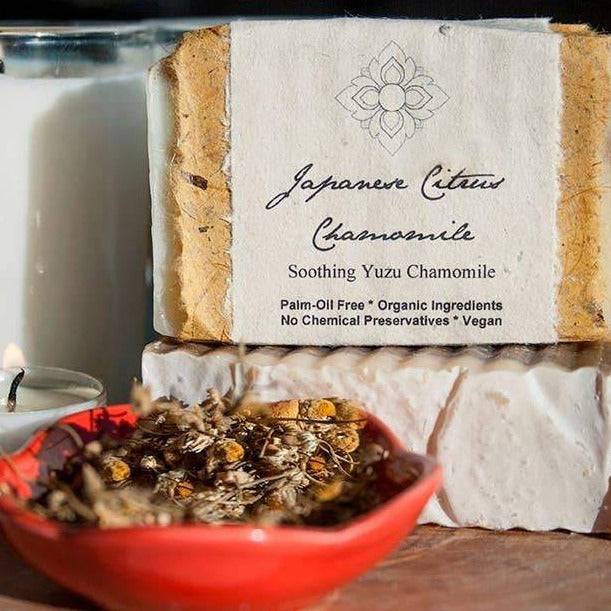 Japanese Citrus Chamomile Organic Soap
The Japanese Citrus Chamomile Organic Soap is a gentle citrus bar with Japanese Yuzu essential oil, blended with soothing organic chamomile powder, and colloidal oatmeal. Yuzu, rich in vitamin C has a sweet and citrusy aroma that falls somewhere between a clementine orange and grapefruit. The chamomile extract makes this a great bar for dry and delicate skin types.
Soaps are wrapped in flower-seeded paper, which can be planted and bloom a mixture of North American wildflowers. Simply soak paper in water, plant and watch the flowers grow.
Vegan, cruelty free, palm oil free,no synthetic fragrance oils, no SLS, no parabens and no chemical preservatives. 
A portion of the proceeds from all the seed paper soaps goes towards the care of endangered orangutans.
Ingredients: *Extra Virgin Olive Oil, *Coconut Oil, *Shea Butter, Camellia Oil, Avocado Oil, **Chamomile, Colloidal Oatmeal, Essential Oil Blend, Chamomile Extract, and Rosemary Extract (*Certified Organic, **Organic)
4.5oz - 5 oz
Japanese Citrus Chamomile Organic Soap