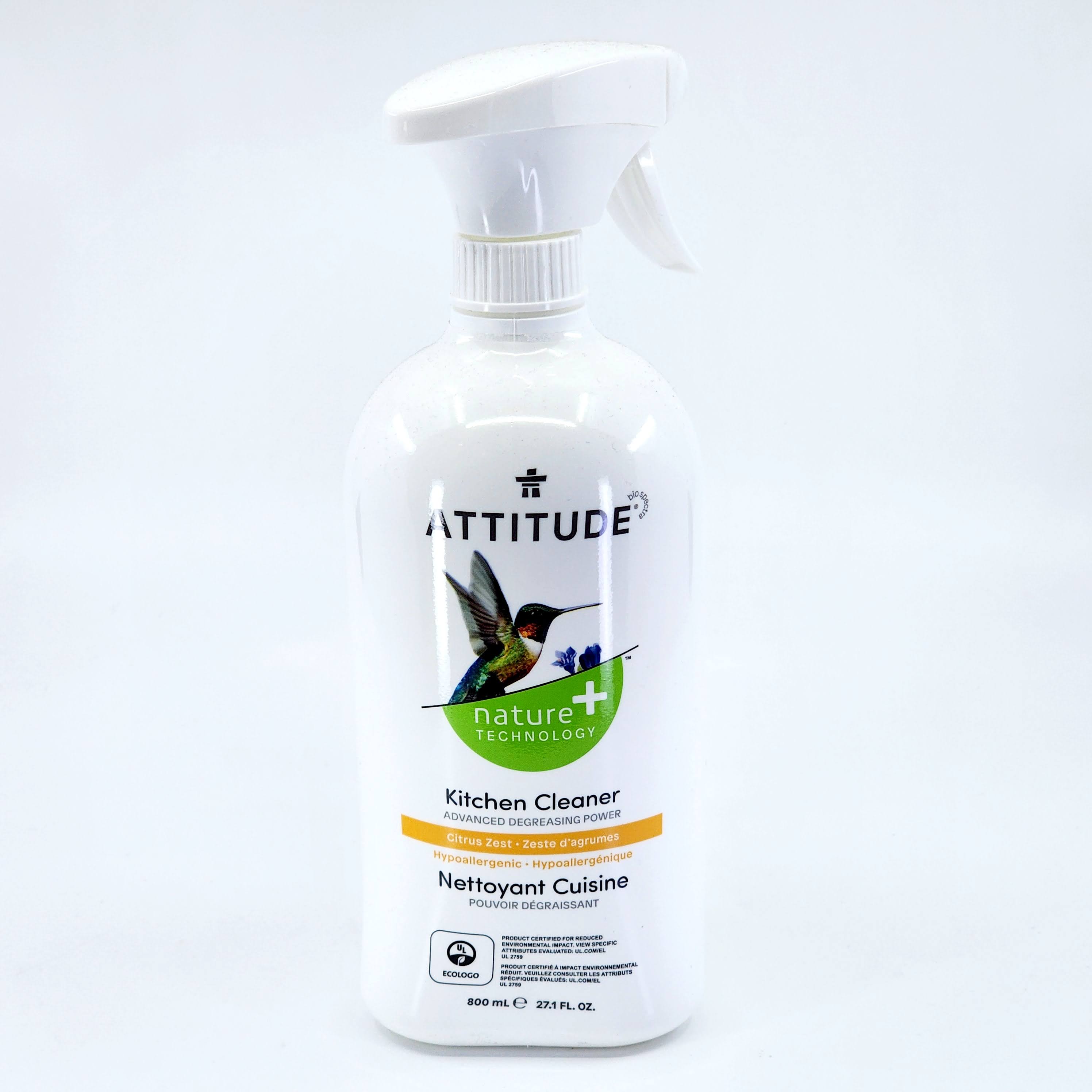 The Kitchen Cleaner is a streak-free natural kitchen cleaner that works: made with plant- and mineral-based ingredients such as saponin, a powerful natural cleansing agent, and surfactants made from plant-derived glucose and fatty alcohols.
Description
Ingredients
Suggested Use
The Kitchen Cleaner formula which contains plant- and mineral- based ingredients like saponin, a natural cleansing agent, your counters and appliances will be thoroughly cleaned and degreased. Spray everything from your oven to your stove, from granite to marble to quartz… no need to rinse, it's streak-free! ECOLOGO and PETA Certified, vegan and biodegradable, this mighty cleaner naturally smells like citrus zest.

Made with natural fragrance: fresh and clean citrus aroma
Suitable for sensitive skin: dermatologically tested to minimize skin irritation
ECOLOGO® Certified: sustainable and biodegradable surface cleaner
PETA Certified: vegan and cruelty-free
27 fl oz
<5% non-ionic surfactants / agents de surface non ioniques (caprylyl glucoside, myristyl glucoside, lauryl glucoside).

Contains also: Aqua / water / eau, sodium citrate, propanediol, sodium gluconate, sapindus mukorossi fruit extract (saponins), triethyl citrate*, terpineol acetate*, terpineol*, tetrahydrolinalool*, *fragrance (parfum).

Our products are constantly evolving, hence, please refer to the product packaging for our most accurate ingredient list.

Please note that our products have always contained fragrances of natural origin (except for unscented products). The only thing that has changed is the way we display this information on our packaging. EWG has requested that we add the term *fragrance (parfum) to our list of ingredients because their internal standard now make it mandatory for companies to indicate which ingredients are part of the fragrance
Spray cleaner, and wipe with a soft cloth. It is advisable to test the product in an inconspicuous area first.

This product can also be used on oily surfaces and tough cooking residues accumulated on stovetops.