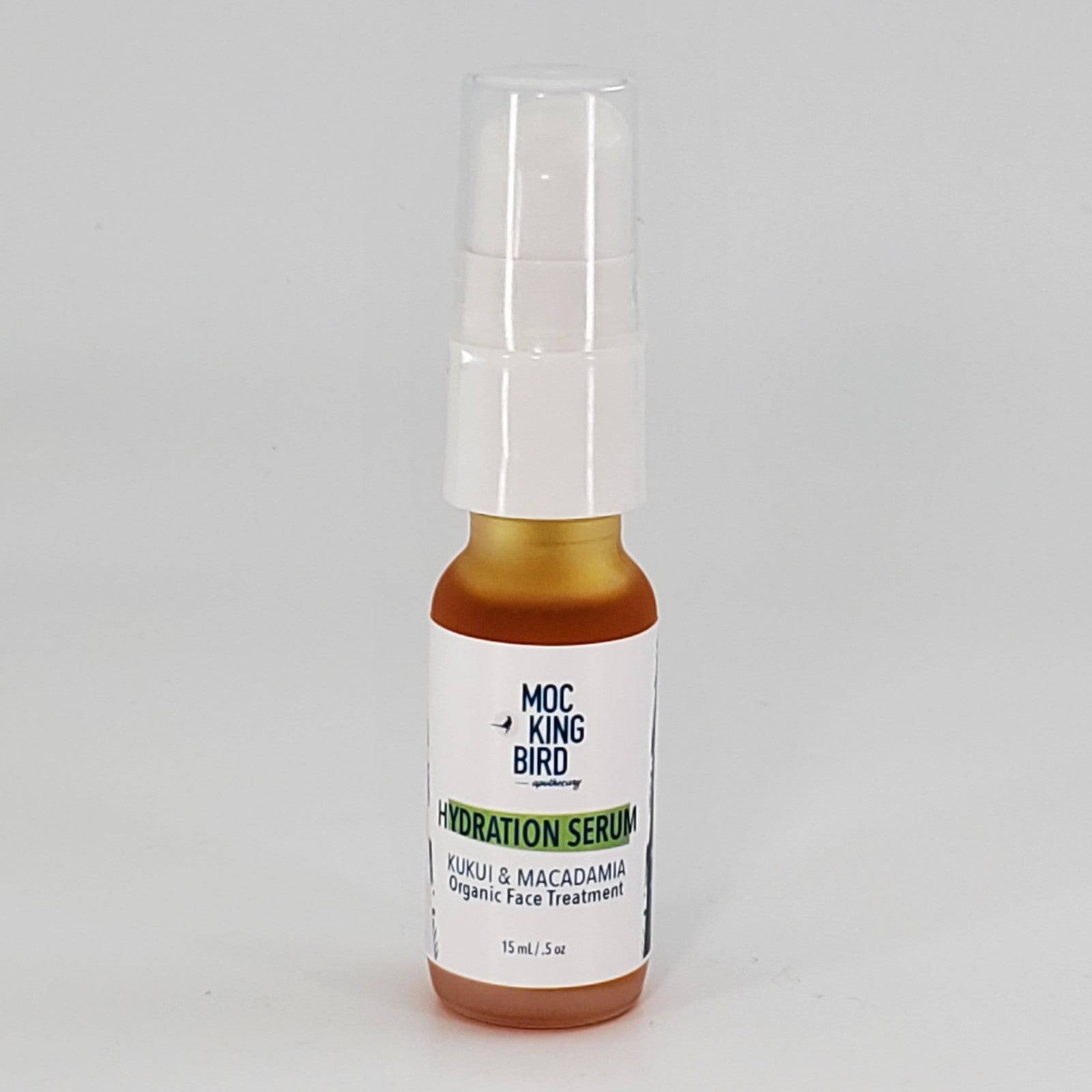 Kukui Nut Hydration Facial Serum
Our Kukui Nut Hydration Facial Serum will transform your skin! Enjoy velvety, soft skin with a youthful glow from 100% organic ingredients that deeply hydrate and nourish. Reduce the appearance of fine lines and wrinkles, and achieve softer, smoother skin with regular use. Experience the luxurious nourishment your skin deserves!
Description
Ingredients
Suggested Use
The hardworking ingredients in this serum are:

Kukui Nut oil is rich in fatty acids, minerals, vitamins & natural antioxidants to help soothe irritated skin.
Macadamia Nut oil is high in monounsaturated fatty acids that work to moisturize, regenerate and soften skin as well as slow signs of aging and improve appearance of scars, sunburn and other minor skin irritations.
Rosehip Seed oil 

has a

 high concentration of

vitamins A & C to boost collagen production, vitamin E for skin protection &

essential fatty acids that deeply nourish skin without greasiness.
Geranium, Patchouli & Roman Chamomile help moisturize the skin while protecting it from harmful free radicals.
15 ml 
Highest Grade Cold Pressed Kukui Nut oil, Organic Unrefined Virgin Macadamia Nut oil, Organic Unrefined Rosehip seed oil, GMO -free Vitamin E oil, and pure essential oils of Geranium, Roman Chamomile and Patchouli
For and intensive treatment use 2-3 drops of serum directly on your freshly washed face or add the same in the palm of your hand with your daily moisturizer. Discontinue use if irritation occurs. Avoid contact with eyes mucous membranes.
Kukui Nut Hydration Facial Serum