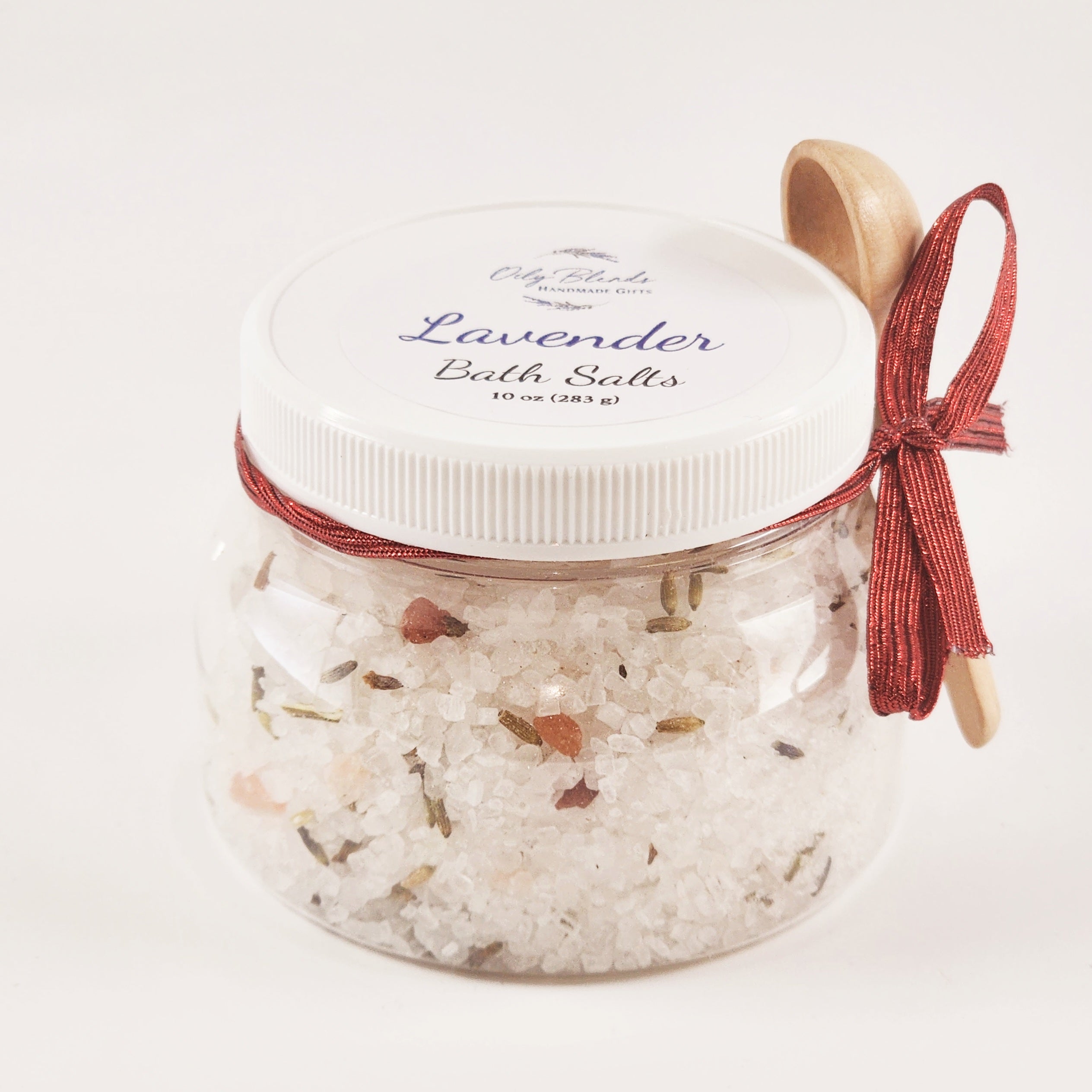 Lavender Essential Oil Spa Salts
Sink into a tub and breathe in the smell of the Lavender essential oil, while enjoying the blissful feeling of the relaxing salts made with large, crystal-cut Epsom salts. Additionally, the combination of these two ingredients can help to soothe muscle aches and pains, as well as provide relief from arthritis and other inflammation-related issues.
Description
Ingredients
Suggested Use
Soak in the warmth of a relaxing bath, soothing aromatherapy, and relieving bath salts. 
Here are some benefits of the Lavender Essential Oil Spa Salts: 
It can help to relax the body and mind, which is perfect for those who are struggling with insomnia or stress.
The scent of lavender is known to promote calmness and peace, making it an ideal choice for use in a bath before bedtime.
The Lavender essential oil is also antimicrobial, meaning it can help to protect against bacteria and fungus growth.

10 oz. Each bottle has enough salts for 5 baths.    
Lavender Essential Oil, Epsom Salts, Pink Himalayan Salt and Dried Herbs
Draw a warm bath, and sprinkle 2 oz of bath salts into the water. Soak for as long as desired.
Lavender Essential Oil Spa Salts