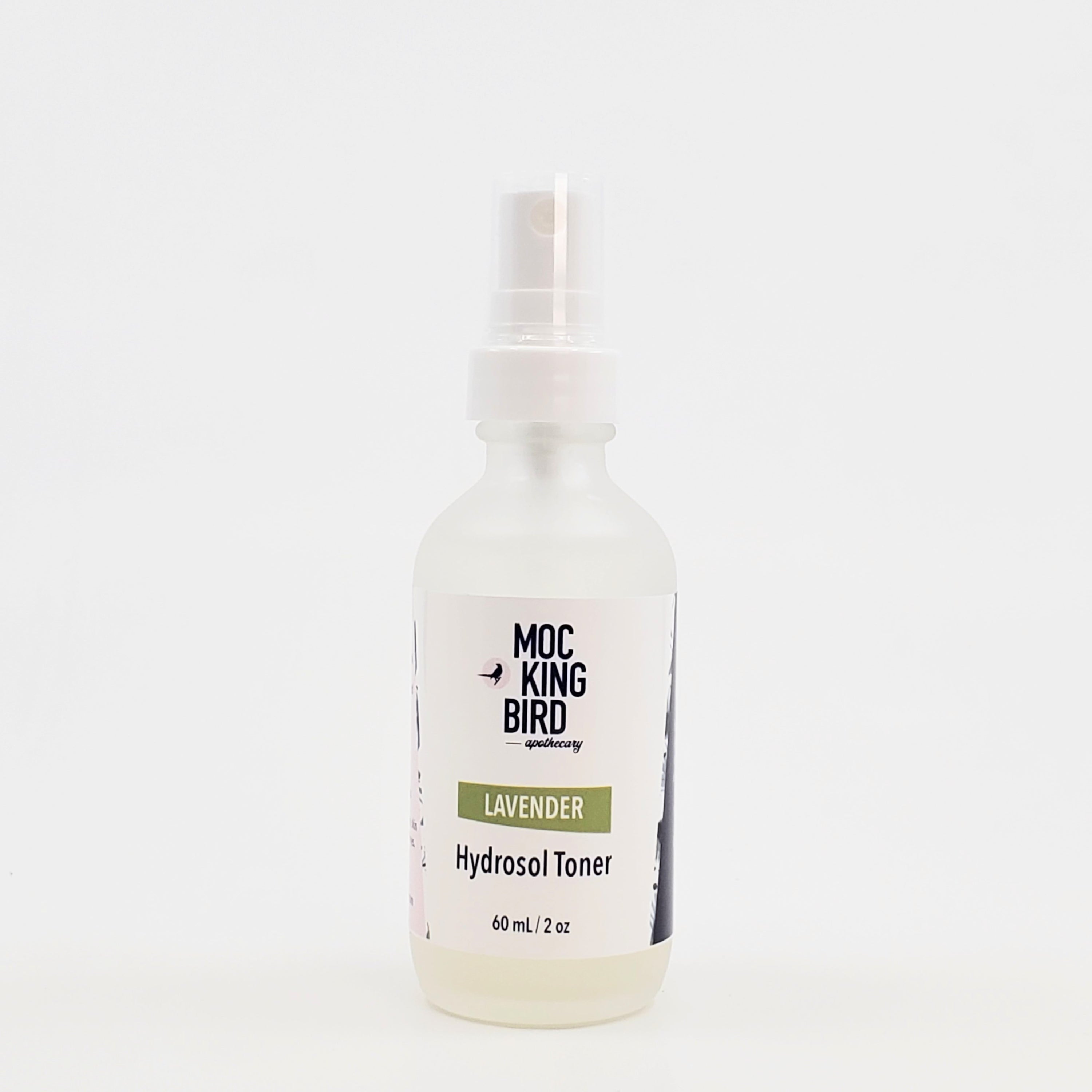 Lavender Hydrosol Toner With Aloe
The Lavender Hydrosol Toner With Aloe can be very helpful in keeping the skin's pH balance in check, as well as providing it with a boost of antioxidants. When it comes to using pure essential oils in skincare, there are many benefits that can be reaped.
Description
Ingredients
Suggested Use
When used in a skincare routine, Lavender Hydrosol Toner with Aloe is very beneficial in keeping the skin hydrated and toned and has been shown to be effective in treating a variety of skin conditions, such as acne, eczema, and psoriasis.

It is also known for its calming and relaxing properties, which can be very helpful in reducing stress and anxiety and can help to promote a sense of well-being. 
4 oz
Lavender Hydrosol, Organic Aloe Vera Gel
To use, cleanse your face with a gentle cleanser. Next, soak a cotton ball or pad in the toner and apply it to your face. Allow the toner to sit on your skin for a few minutes before rinsing it off with warm water and then applying your moisturizer or serum.

Face toners can be used once or twice daily, depending on your skin type and needs.

If you have sensitive skin, it is always best to start with using a face toner once per day and increase frequency as needed.
Lavender Hydrosol Toner With Aloe