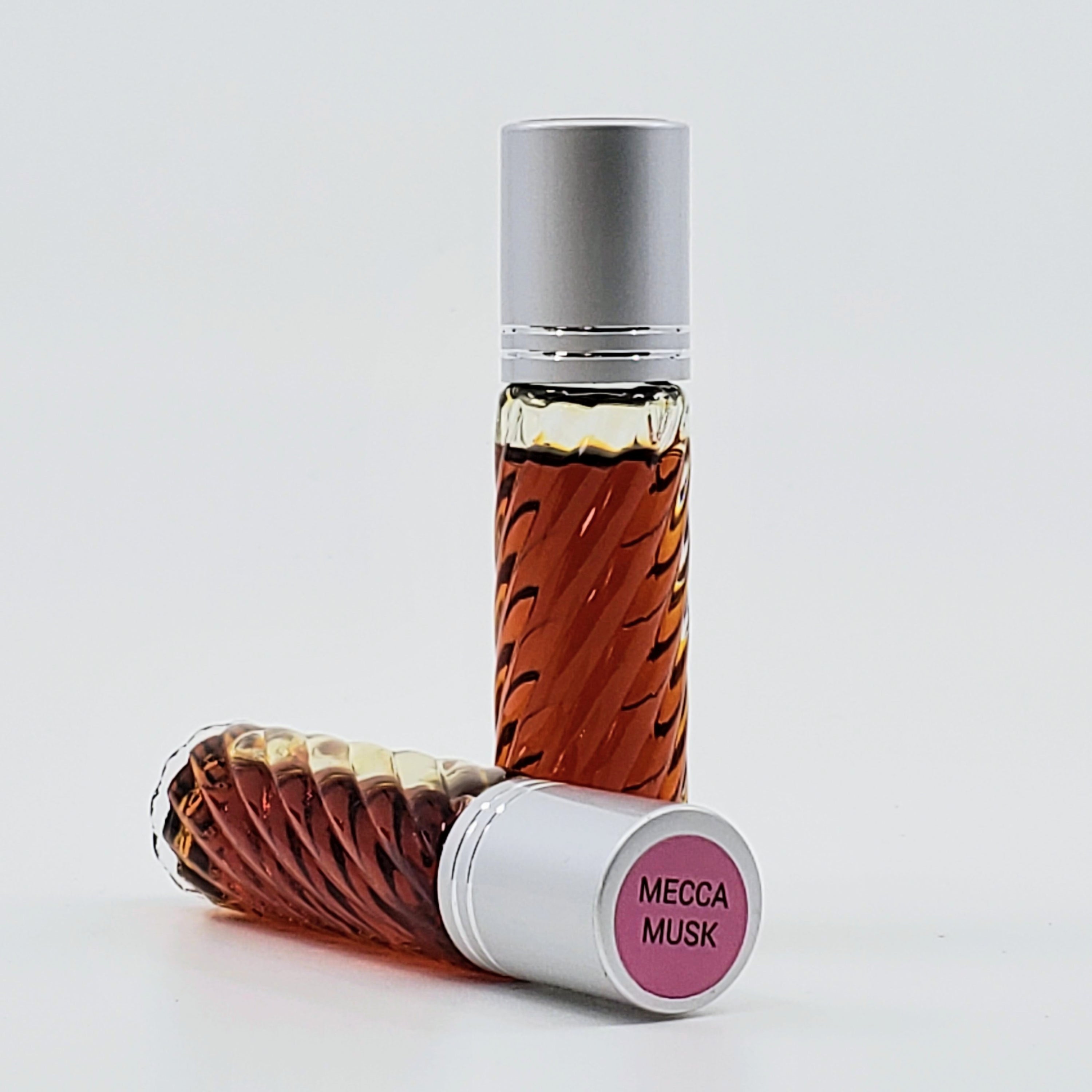 Mecca Musk Pure Perfume Oil
The Mecca Musk Pure Perfume Oil has an intoxicating and addicting earthy and natural scent. It is not overly sweet or floral, but has a woodsy and musky scent that is very light and does not have a heavy or overpowering smell.
Description
Suggested Use
The Mecca Musk Pure Perfume Oil has a deep, earthy fragrance with notes of oud and amber that create a rich and sensual aroma. It has a scent that lingers on the skin that makes you want to keep sniffing it making it the perfect scent for an evening out or a special occasion.
10 mL rollerball
Perfume Oils are easy to use and can be applied directly to the skin at pulse points or anywhere.
Mecca Musk Pure Perfume Oil