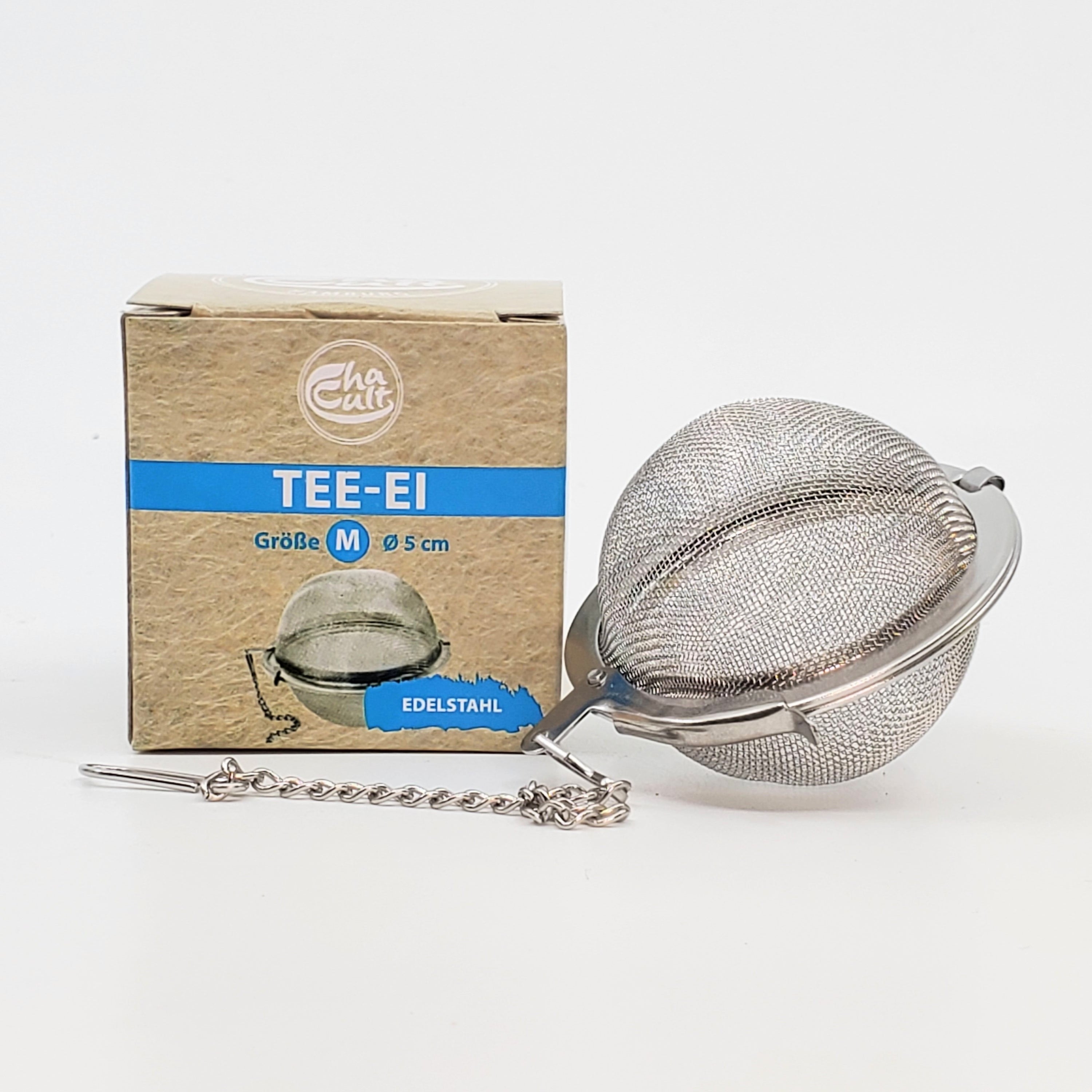 The Mesh Tea Ball infuser is a small, round wire or metal ball with a mesh screen that is designed to brew loose leaf tea. It has a handle so that it can be easily removed from the cup or pot once the tea has finished brewing.
Description
Suggested Use
Here are the benefits to using this Mesh Tea Ball Infuser.
It allows for a more even brewing of the tea leaves, which results in a better tasting cup of tea.
Prevents the leaves from floating around in the water, making it easier to remove all of the leaves from the brew once the desired infusion time has been reached.
It can be reused multiple times. This means that there is less waste than if you were to use tea bags, which are typically only good for one use.
Mesh tea ball infusers are an economical way to brew loose leaf tea.
If you are new to brewing loose leaf tea, or if you are looking for an easy and convenient way to do it, then a mesh tea ball infuser is a great option. It is simple to use and can be reused multiple times, making it a cost-effective option for those who want to enjoy a good cup of tea without spending a lot of money.
2" diameter tea ball can hold up to 2 tsps of tea & herbs.
Use for infusing tea and spices.