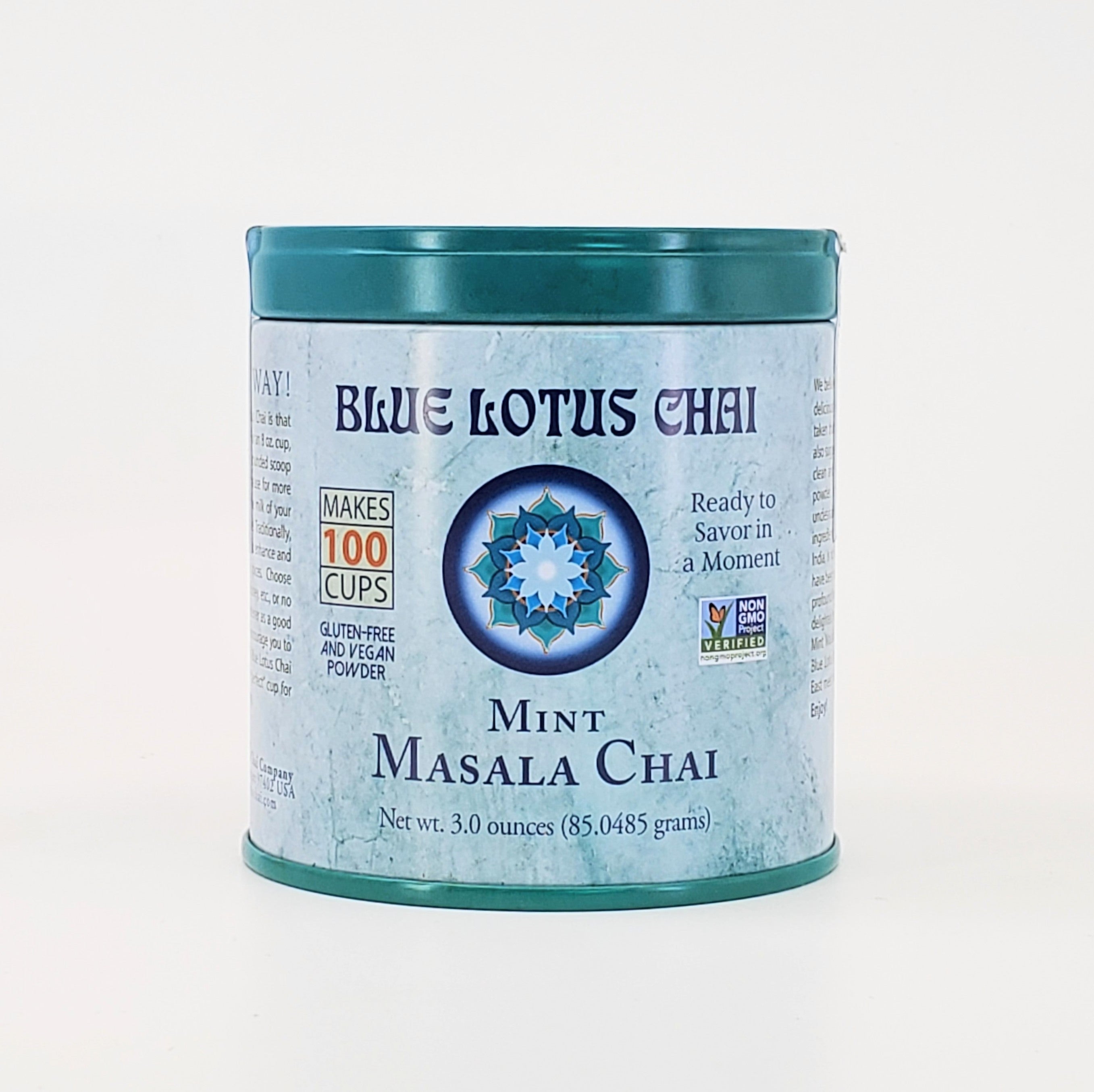 The Mint Masala Chai is an exhilarating and surprising taste sensation of traditional chai spices and the bright uplifting flavor of peppermint.
Description
Ingredients
Suggested Use
The Mint Masala Chai is perfect combination of spices and peppermint for a refreshing afternoon uplift.
Flash-dried tea powder and 100% Certified Organic by USDA powdered spices.
Provides 100 cups
Includes a bamboo scoop for measuring
3 oz Tin  
Black Tea Powder, Organic Ginger, Organic Cardamom, Organic Mint Extract, Organic Black Pepper, Organic Cinnamon, Organic Nutmeg, Organic Cloves
Add 1 rounded spoonful (included) of chai blend (or 1/4 tsp) to an 8 oz cup or mug. Increase chai blend for more intense flavor. Pour 4 oz of boiled water and 4 oz of the milk of your choice. Stir and add sweetener if preferred.

Traditionally a sweetener is always added to masala chai to enhance and harmonize the lively flavors of the spices.