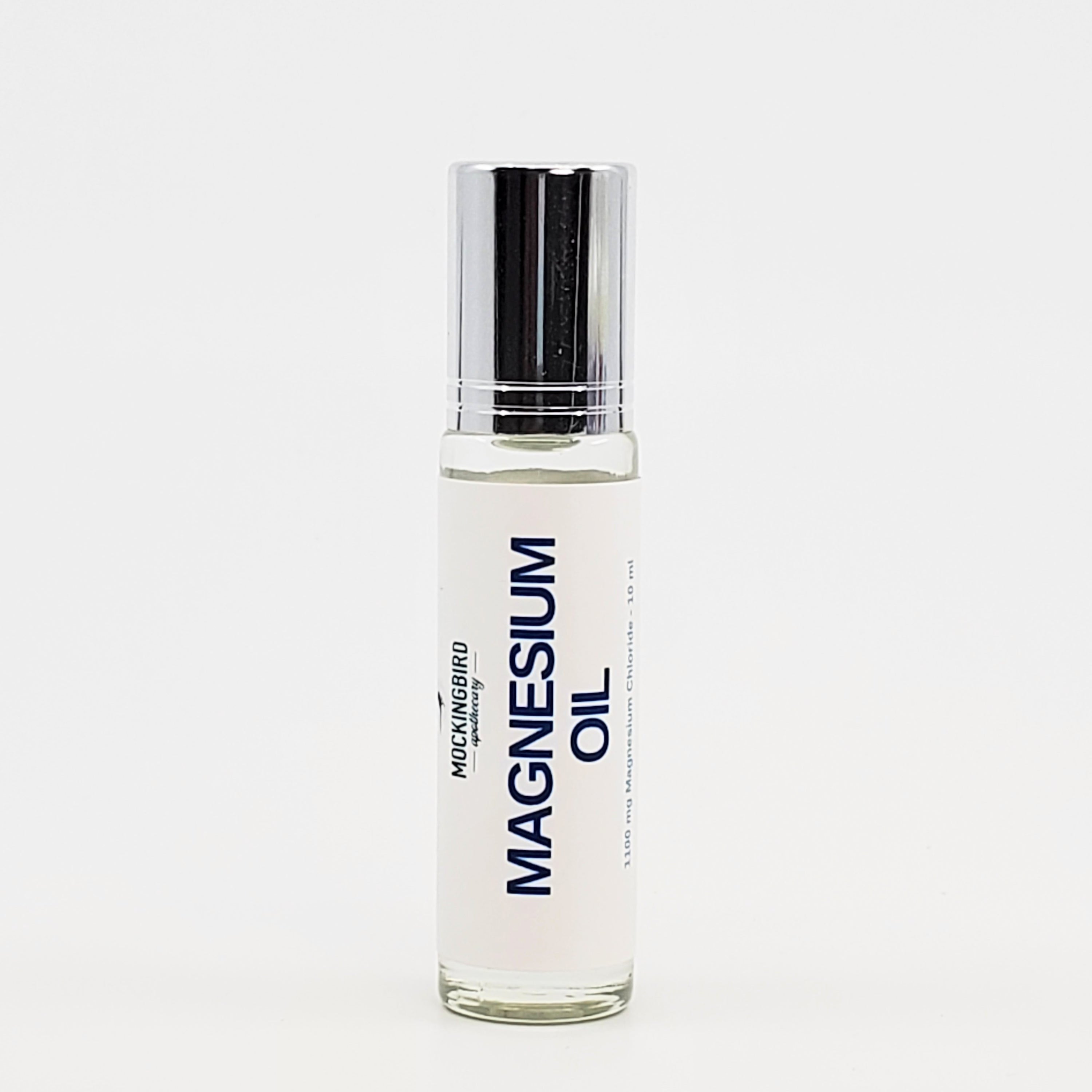 The Magnesium Oil Rollerball is a quick and easy way to add in magnesium to our natural remedies lifestyle, magnesium oil is a staple topical treatment for multiple functions within our bodies.
Description
Ingredients
Suggested Use
Magnesium is considered vital mineral that our bodies need to improve, relieve and regulate our health and wellness.
Such as: 

regulating nerve and muscle function
maintain optimum blood pressure
manufacture and support protein, bone and DNA health
maintain healthy blood sugar levels
weight management
support healthy pregnancy and lactation
general pain, migraines and headache
restless leg syndrome
10mL rollerball
Deionized Water, Organic Magnesium Chloride
Use routinely 3-4 times a day on pulse points or at the bottom of feet.