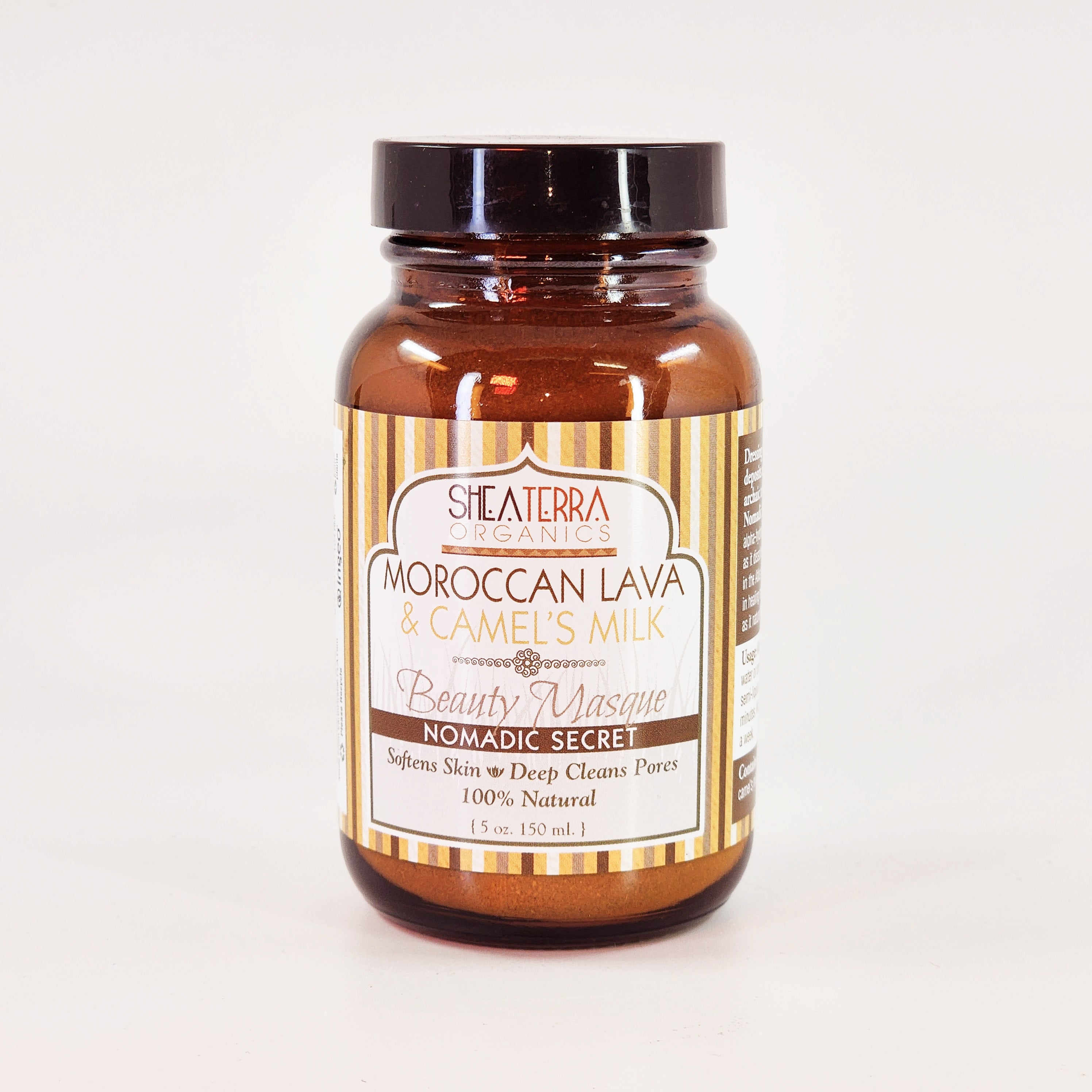 Moroccan Lava & Camel's Milk Mask
The Moroccan Lava & Camel's Milk Mask is a combination of nutrient rich ingredients that are an age-old, nomadic secret to super soft skin. Rich in alpha-hydroxy acids and vitamins, camel's milk helps soften skin as it dissolves dead skin cells and evens skin tone. Tertiary Moroccan Lava clay works to soften and cleanse skin with its mineral rich composition.
Description
Ingredients
Suggested Use
The Moroccan Lava and Camel's Milk Mask features:
Real camel's milk which helps to brighten skin, break down dull, dead skin

, and leave skin feeling

 silky soft

.

Genuine Moroccan Lava Clay, k

nown as ghassool, has amazing 

cleansing, purifying and anti-acne properties that draw out impurities

 from skin with its soapy-like actions. This mineral-rich clay works to get rid of acne almost overnight!
Moroccan lava clay (ghassool) & camel's milk powder


Mix one teaspoon of powder with enough warm water or Shea Terra Organics' Rose Water to form semi-liquid mask. Apply mask to face and leave on 15 minutes. Wash away mask with tepid water. Use 1-2 a week.
Moroccan Lava & Camel's Milk Mask