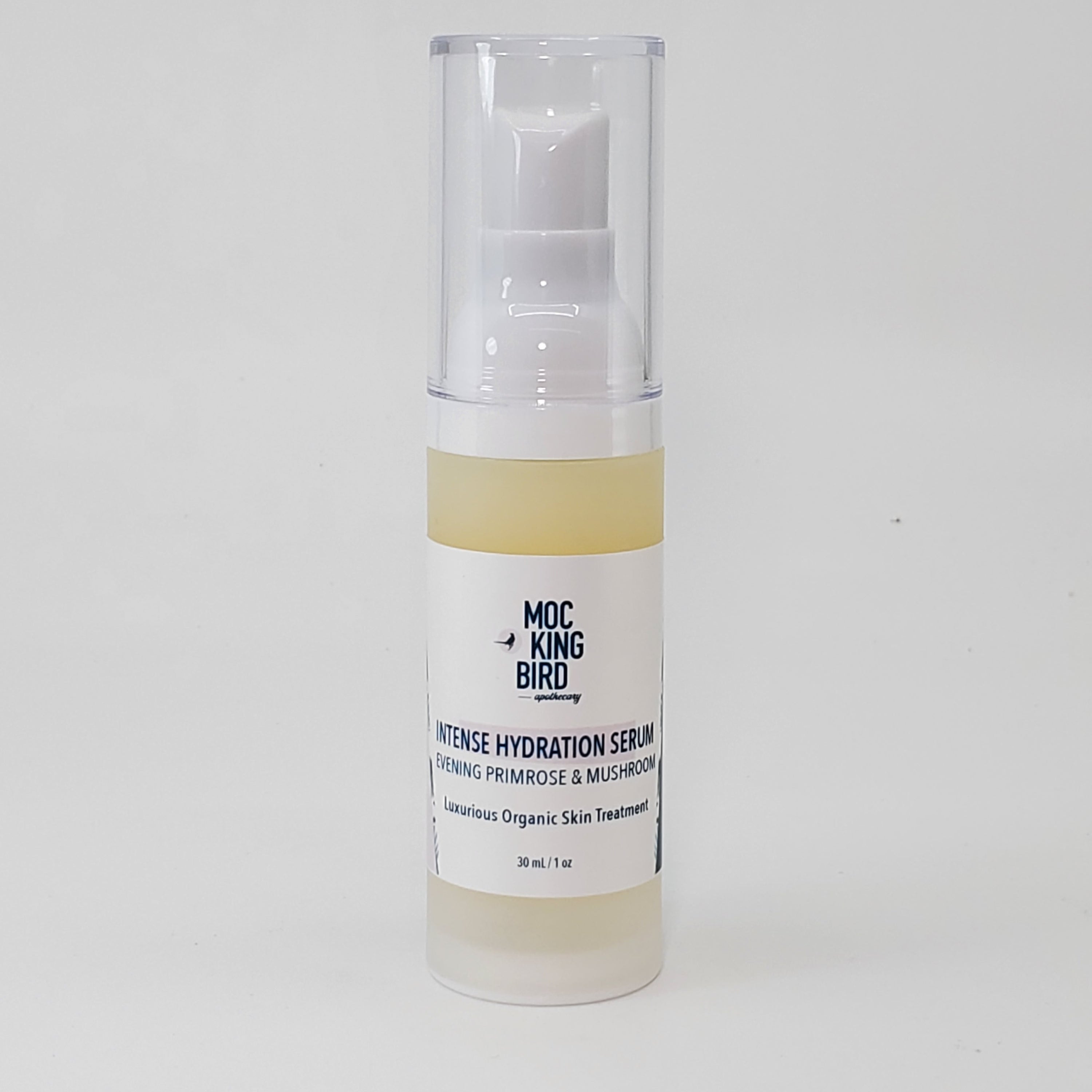 Mushroom Extract Intense Hydration Creamy Facial Serum
Nourish your skin with Mushroom Extract Intense Hydration Creamy Facial Serum! This luxurious serum is packed with mushrooms extracts and natural ingredients that will soothe, strengthen, and reduce signs of aging. Experience the hydration and confidence of soft, supple, and radiant skin!
Description
Ingredients
Suggested Use
Smooth, radiant skin is just a few drops away with our luxurious Mushroom Extract Intense Hydration Facial Serum! A heavenly moisturizer perfect for day & night, this serum will reduce the look of scars, wrinkles & lines, transforming your complexion into glowing, healthy perfection.
Plus, its nutrient-rich ingredients, packed with vitamins B3, B5, B6, and E, tone and nourish your skin for a youthful, rejuvenated look. 
30 mL / 1 oz
*Reishi Mushroom Hydrosol Water, *Shiitake Mushroom Extract, *Papaya leaf hydrosol water, *Unrefined Sweet Almond Oil, *Unrefined Evening Primrose Oil, *Glycerin, Cetearyl Alcohol NF, Xanthan Gum, Vitamin b3, Vitamin B5, Vitamin B6, Vitamin E, Propanediol (and) Ethylhexylglycerin (and) Potassium Sorbate, Essential Oils of Frankincense, Geranium and Lavender

(*Certified organic ingredient)
Starting with clean skin, dispense a very small amount onto dry fingers. Moving in circular motion, apply a thin layer concentrating on the areas around the eyes, mouth, forehead and neck. Allow to dry naturally, do not wash off.
Mushroom Extract Intense Hydration Creamy Facial Serum