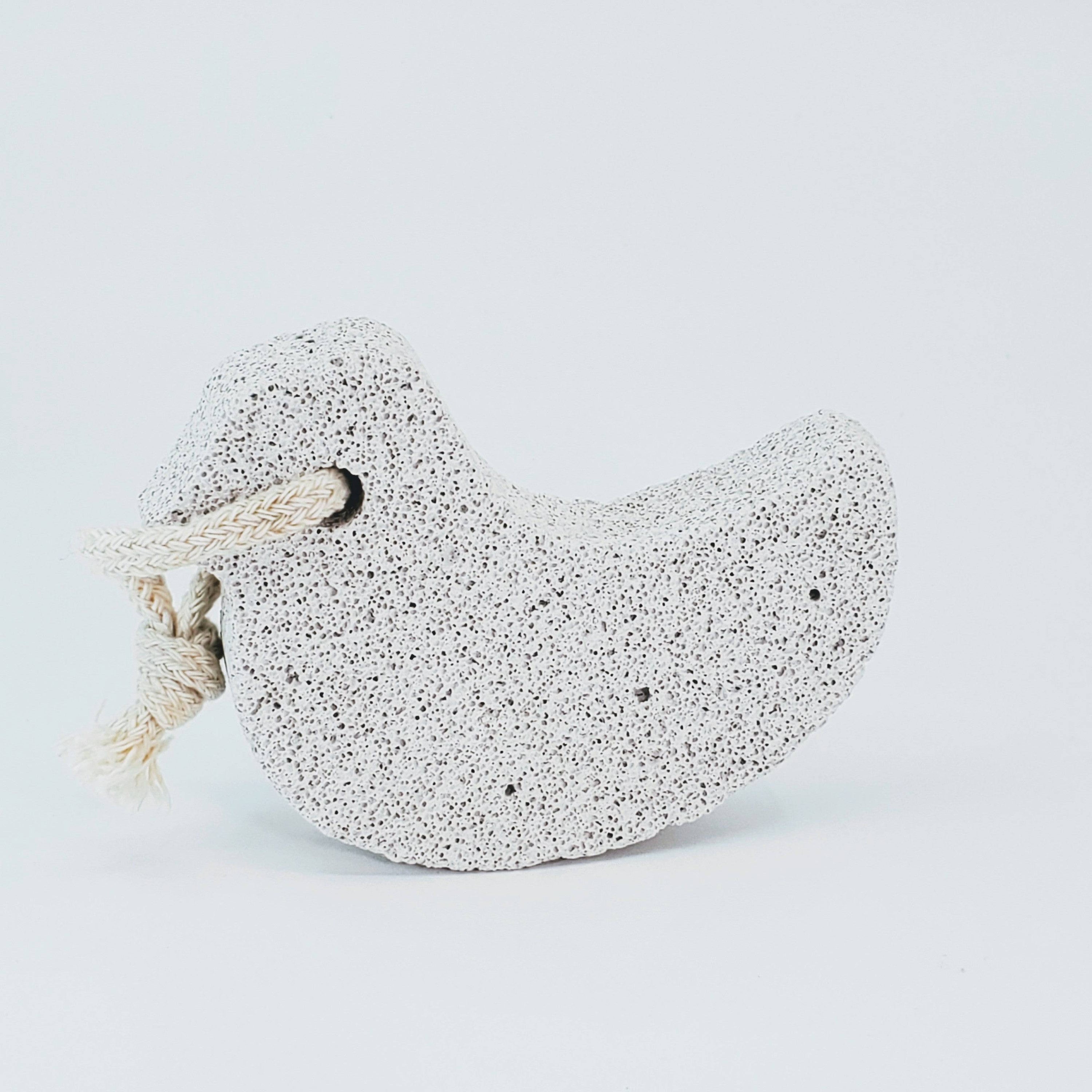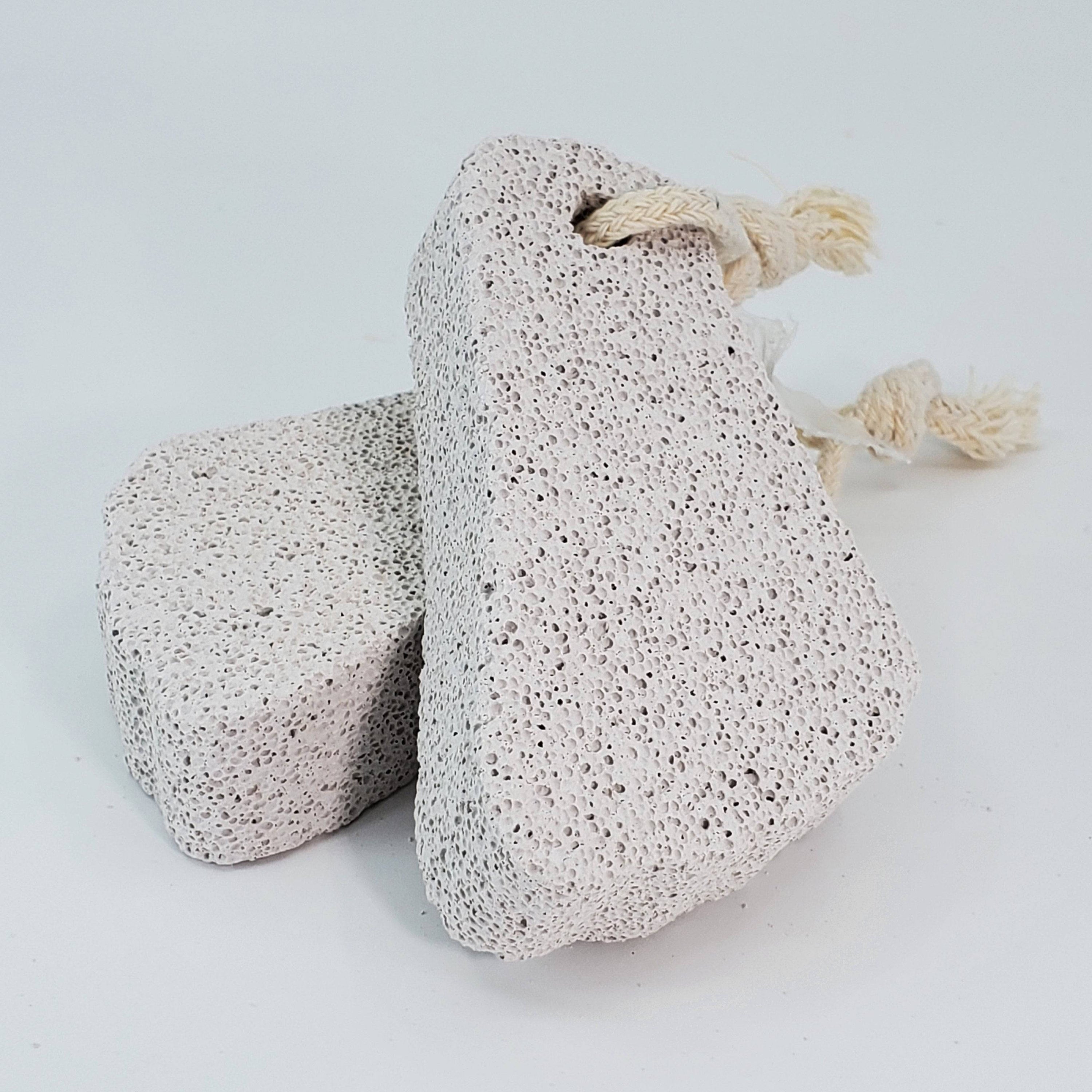 The Natural Pumice Stone removes dead skin with gentle exfoliation to reduce the size of calluses or corns on feet to alleviate pain due to the pressure or friction. Our feet bear our weight and are constantly coming into contact with the ground, so it's essential to make sure your feet are well taken care of.
Description
Suggested Use
The Natural Pumice Stone removes dead skin cells and can treat hard calluses, reducing friction and pain. Dry, cracked heels are common, and adding a pumice stone to your skin care routine can improve that by removing the layers of hard skin, cleaning, and prepping your heels for a moisturizing treatment and will leave softer and more comfortable feet and heels.
If you have diabetes, be careful when using the pumice stone.
How to use and care for your pumice stone:

Soak area in warm water for 5 minutes to skin softens
Gently* rub the pumice stone on the wet to rub dead skin away
Use towel to pat dry, massage in a natural oil or moisturizer

*DO NOT rub hard or deep to remove skin as this may result in bleeding and infection.