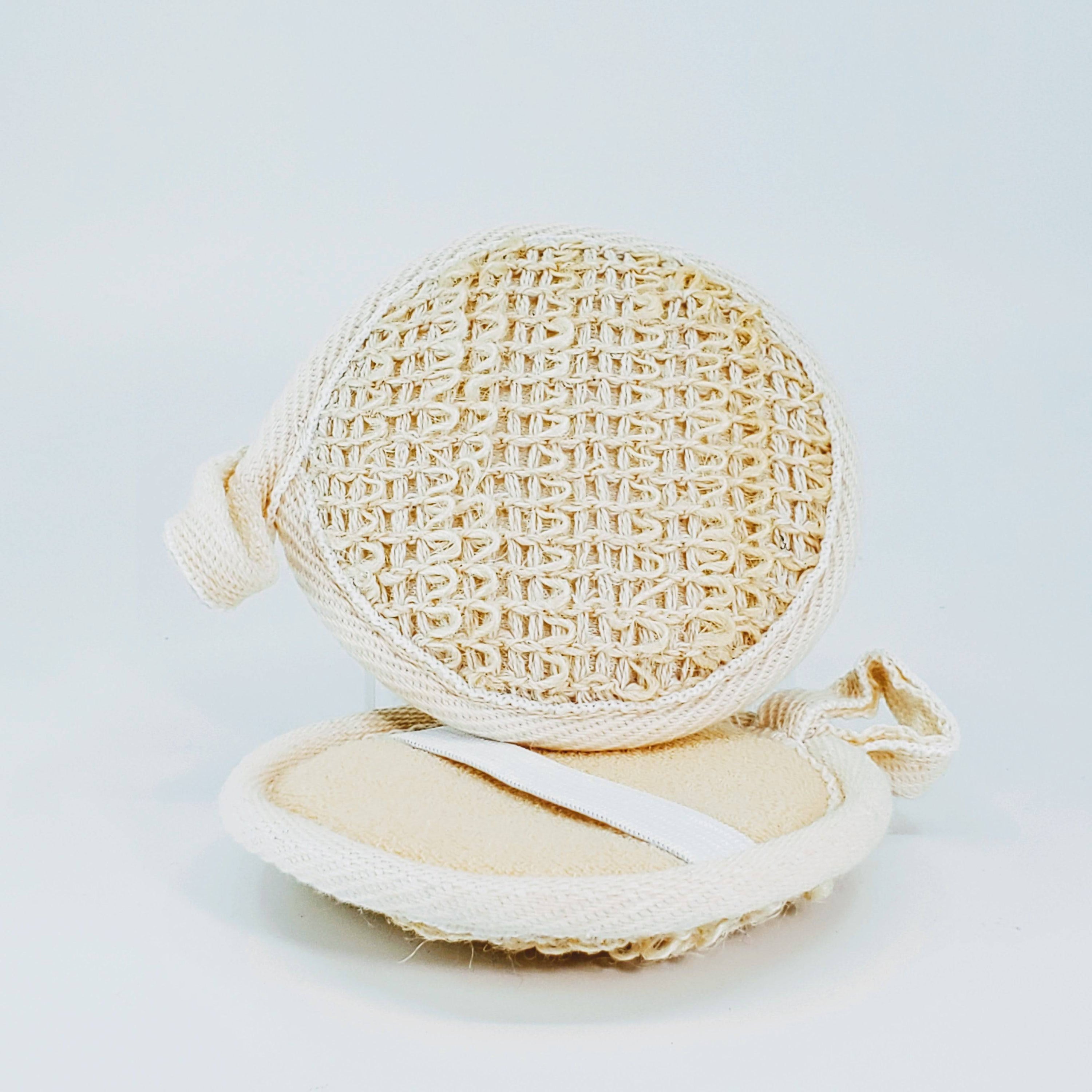 Natural Ramie Facial Wash Round Pad
Natural Ramie Facial Pad is made of eco-friendly plant fiber for gentle face cleansing and exfoliation of clogged pores to remove dirt and reduce oil and reveal clean, smooth skin ready for your favorite cream or serum.
Description
Suggested Use
The 100% Natural Ramie Facial Wash Round Pad is durable, long-lasting and make a wonderful addition to a daily face cleansing routine.
Simply dampen pad, add a few drops of cleanser or rub onto your favorite facial bar and use! Rinse clean and allow to air dry between uses. The pad has a cotton backing with a handy strap that secures pad to finger tips.
Natural Ramie Facial Wash Round Pad