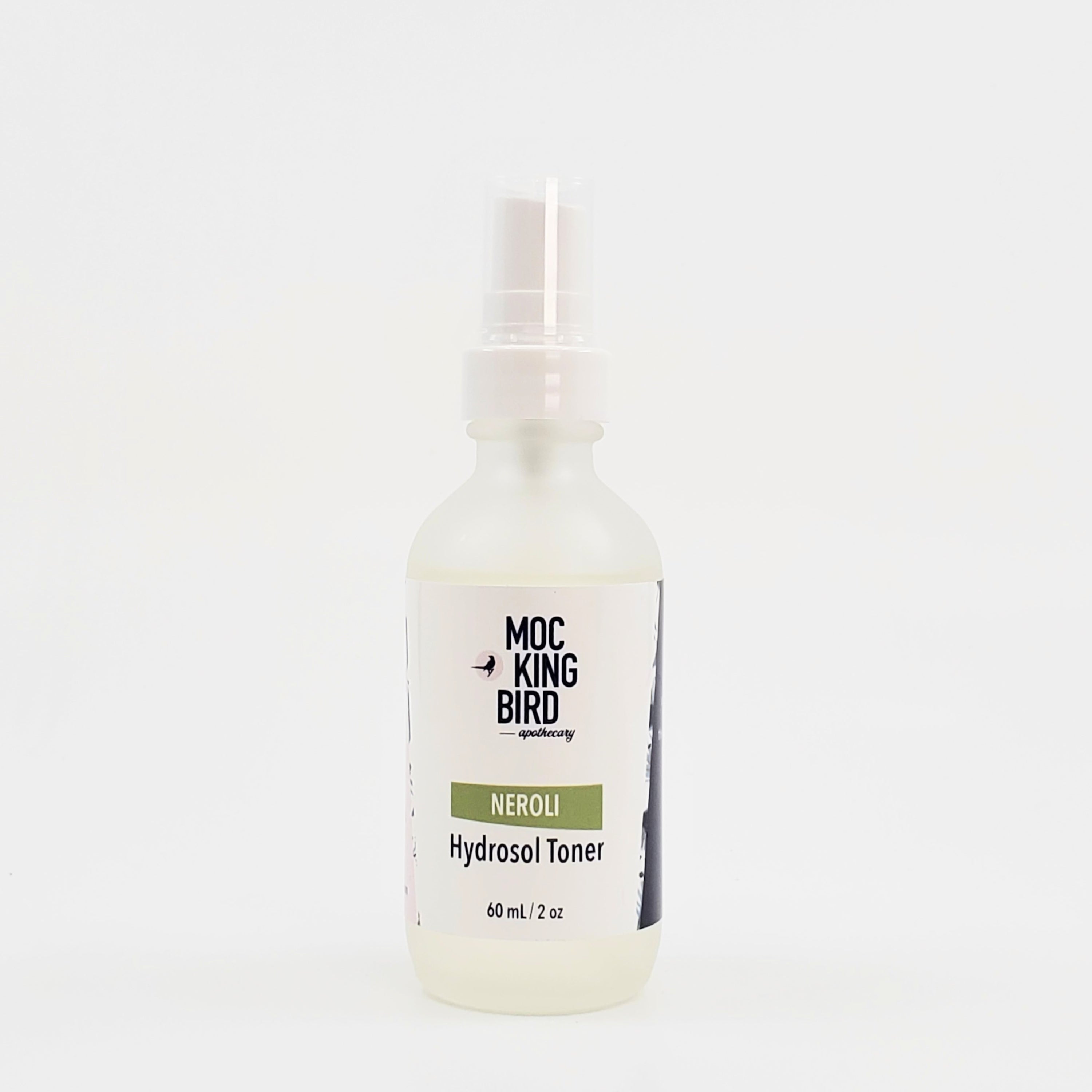 Neroli Hydrosol Toner With Aloe
If you're looking for a natural way to improve your skin's appearance, then the Neroli Hydrosol Toner With Aloe can help to restore the skin's natural pH balance and provide a refreshing, natural way to tone the skin. This natural ingredient has been shown to improve skin elasticity, hydration, and collagen production.
Description
Ingredients
Suggested Use
Neroli Hydrosol Toner with Aloe is made with pure Neroli Essential Oil derived from the freshest orange blossoms in the world. Neroli is known to promotes skin regeneration and helps improve the elasticity of skin, while also reducing the appearance of scars and damage on skin. 
When applied to sensitive, irritated and damaged skin, Neroli is soothing and calming.
Additionally, neroli oil is a natural astringent, so it can help to tighten pores and keep the skin looking clean and clear. It has antimicrobial and anti-inflammatory properties, making it the perfect solution for acne-prone, irritated, oily, sensitive, environmentally damaged skin or mature skin.
4 oz 

Neroli Hydrosol, Organic Aloe Vera Gel
To use a natural face toner, first cleanse your skin with a natural cleanser. Next, gently spray the toner to your face. Allow the toner to dry on your skin for a few minutes before applying your moisturizer.
Neroli Hydrosol Toner With Aloe