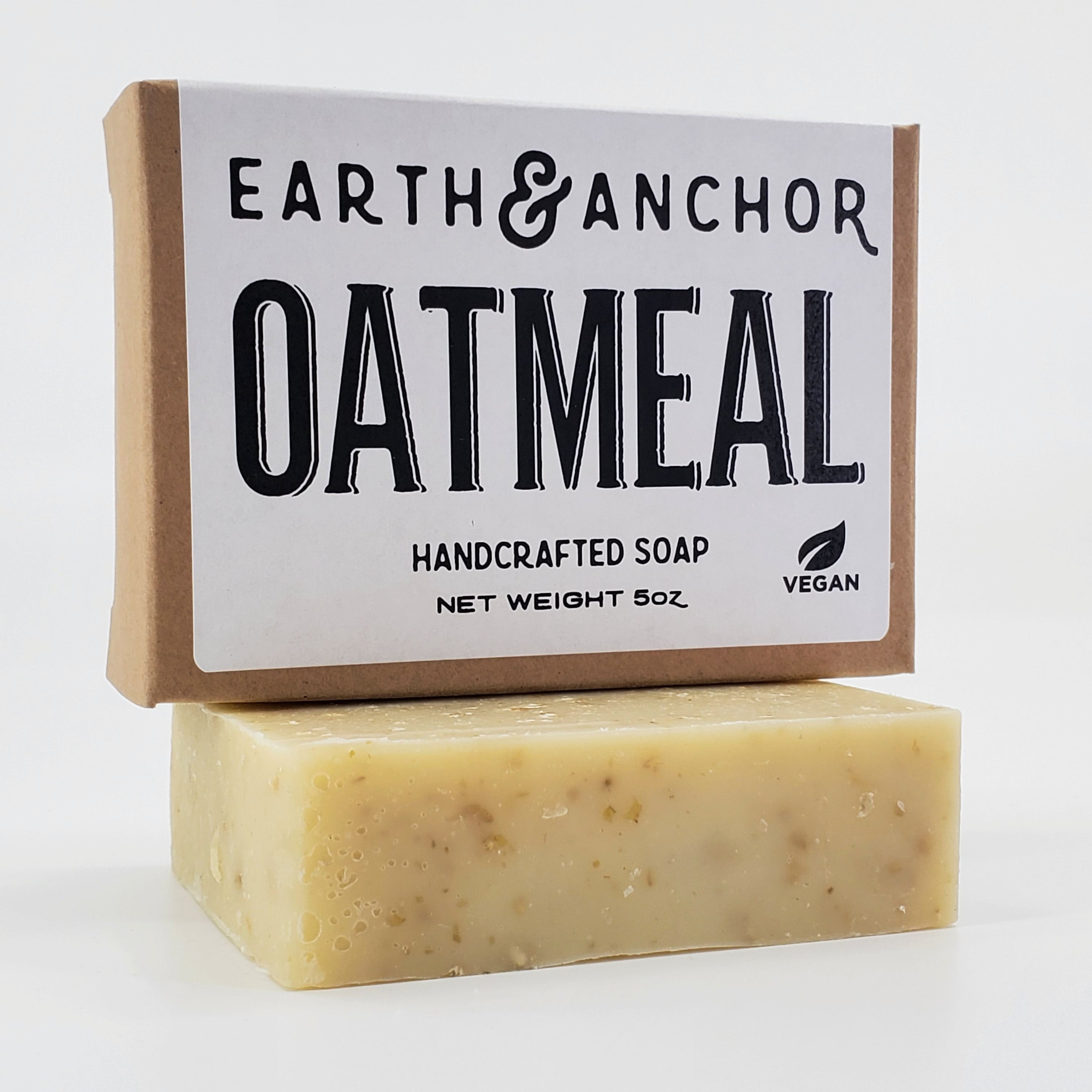 The Oatmeal Soap is a gentle cleansing soap that contains powerful antioxidants to protect the skin from damage caused by free radicals, which are responsible for signs of aging like wrinkles and fine lines.
Description
Ingredients
Suggested Use
This finely ground gluten-free Oatmeal Soap offers a great way to keep your skin moisturized and healthy. In addition, oatmeal soap can help to exfoliate the skin, removing dead skin cells and revealing softer, smoother skin.
It works especially well for people who have dry or sensitive skin, as it can help to soothe irritated skin and reduce inflammation. 
5 oz
Saponified Oils of Olive, Coconut & Castor, and Gluten Free Oatmeal.

Meticulously handcrafted with original formulations & high quality ingredients using the traditional cold-process method.

Vegan, cruelty-free, all-natural and 100% handcrafted.
Use this soap for body, hands, or hair, this blend is an all purpose soap that is bubbly, moisturizing, and leaves you feeling fresh.