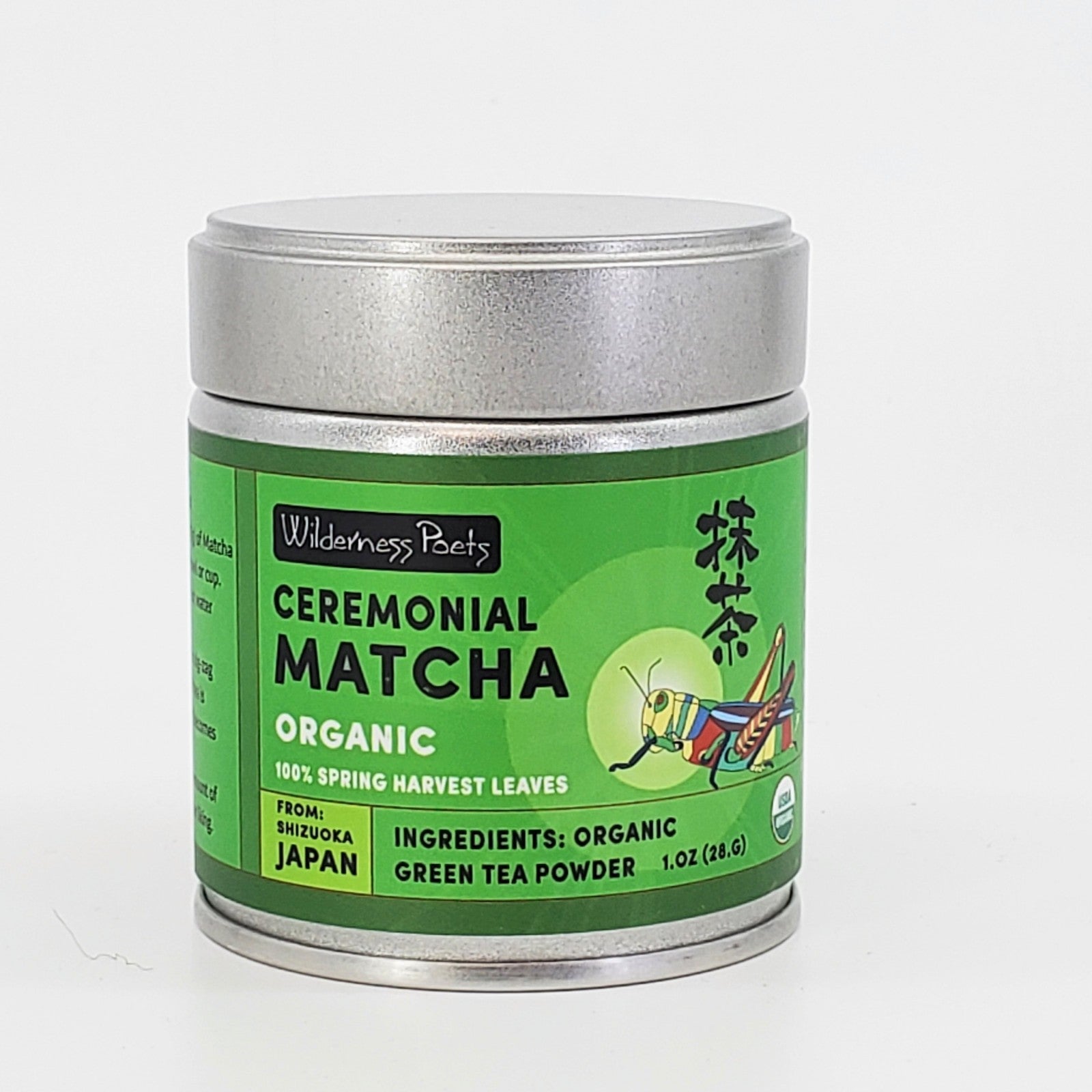 Organic Ceremonial Matcha
The Organic Ceremonial Matcha benefits include increased energy levels, brain stimulation, improved concentration & focus, a sense of relaxed well-being, boosted metabolism & fat burning, cleansing power of chlorophyll and anti-inflammatory effects of antioxidants. Enjoy the exquisite flavor and natural health benefits of this premium Matcha
Description
Ingredients
Suggested Use
The Organic Ceremonial Matcha green tea is grown under the shade in the farmlands of the Kakegawa region of Shizuoka, Japan. This preserves chlorophyll and L-Theanine, an amino acid that supplies focus, concentration, and mood enhancement. This matcha provides a quick boost of calm energy throughout the day. 

It also boasts a large a large amount of EGCG. This antioxidant catechin protects cells from oxidative damage, reduced inflammation, aids weight loss, and is being studied for a host of other benefits.
On top of this, ceremonial matcha has an extremely fine texture with an appetizingly pure and delicate flavor.
1 oz
Organic Green Tea Powder (100% first spring harvest leaves.

The Organic Ceremonial Matcha <meta charset="utf-8">has&nbsp;very few calories, less than 1 gram of carbohydrates in a typical serving from dietary fiber, plus a tiny amount of protein, Vitamin A, Vitamin C, and iron. Ceremonial grade tends to have more chlorophyll, EGCG, catechins, and L-Theanine than culinary grades.&nbsp;
Preparation Instructions:
-Add 1/2 tsp (1g) of Matcha powder to a bowl or cup
-Add 3 oz of hot water (185 F)
-Whisk well in zig-zag patterns until the tea is dissolved and becomes frothy.
-Adjust the amount of Matcha green tea to your liking

Organic Ceremonial Matcha