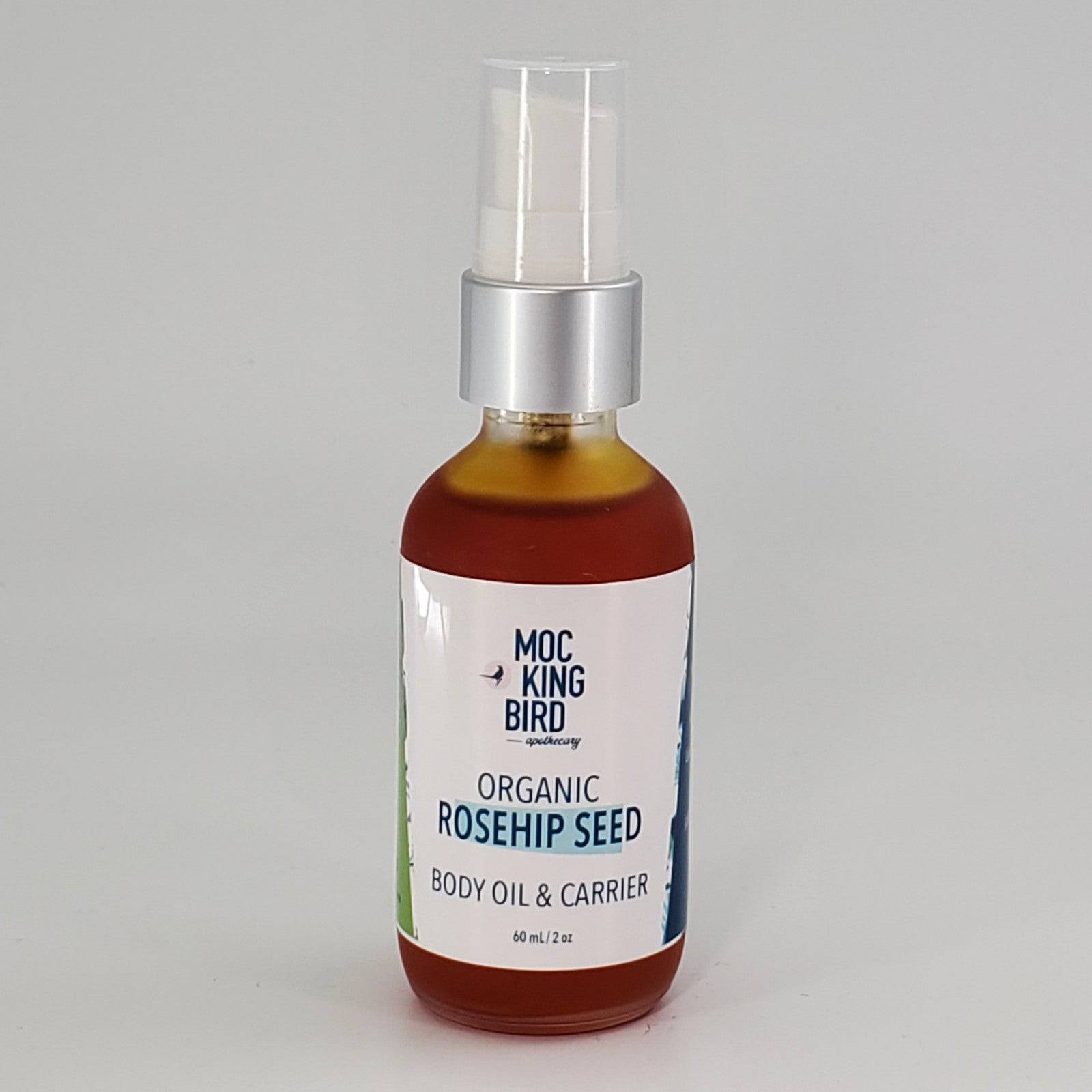 Rosehip Seed Oil is full of vitamins, antioxidants and essential fatty acids that are known to correct dark spots and hydrate dry, itchy skin, all while reducing scars and fine lines. 
Rosehips are the fruit left behind after a rose has flowered and dropped its petals. 
Rosehips Seed Oil is pressed and extracted from the fruit and seeds of the rose plant that is predominantly grown in Chile
For facial skin care, Rosehips Seed Oil protects the skin and increases cell turnover because it contains beta carotene (a form of vitamin A), vitamin C and vitamin E which are all antioxidants that help fight free radicals.
The healing properties of Rosehip Seed Oil are due to its chemical structure.
It's rich in:
Vitamin C to heal and nourish skin, and signs of aging
Essential fatty acids: oleic, palmitic, linoleic and gamma linolenic acid (GLA)
Polyunsaturated fatty acids (vitamin F), also known as an essential fatty acid (EFA), that convert to prostaglandins (PGE), which are involved in cellular membrane and tissue regeneration
Rosehip were used by the ancient Egyptians, Mayans and Native Americans all because of their amazing healing properties. They were made into a syrup and rationed in Britain during wartime to ensure children's resistance to infection. The syrup was made from the empty seed cases and also helped provide relief from diarrhea, stomach and menstrual cramps, nausea and indigestion. 
Certified Organic, Non-Irradiated, GMO Free, Unrefined, Virgin, Cold Pressed, 100% Pure & Undiluted
2 oz glass amber bottle with dropper