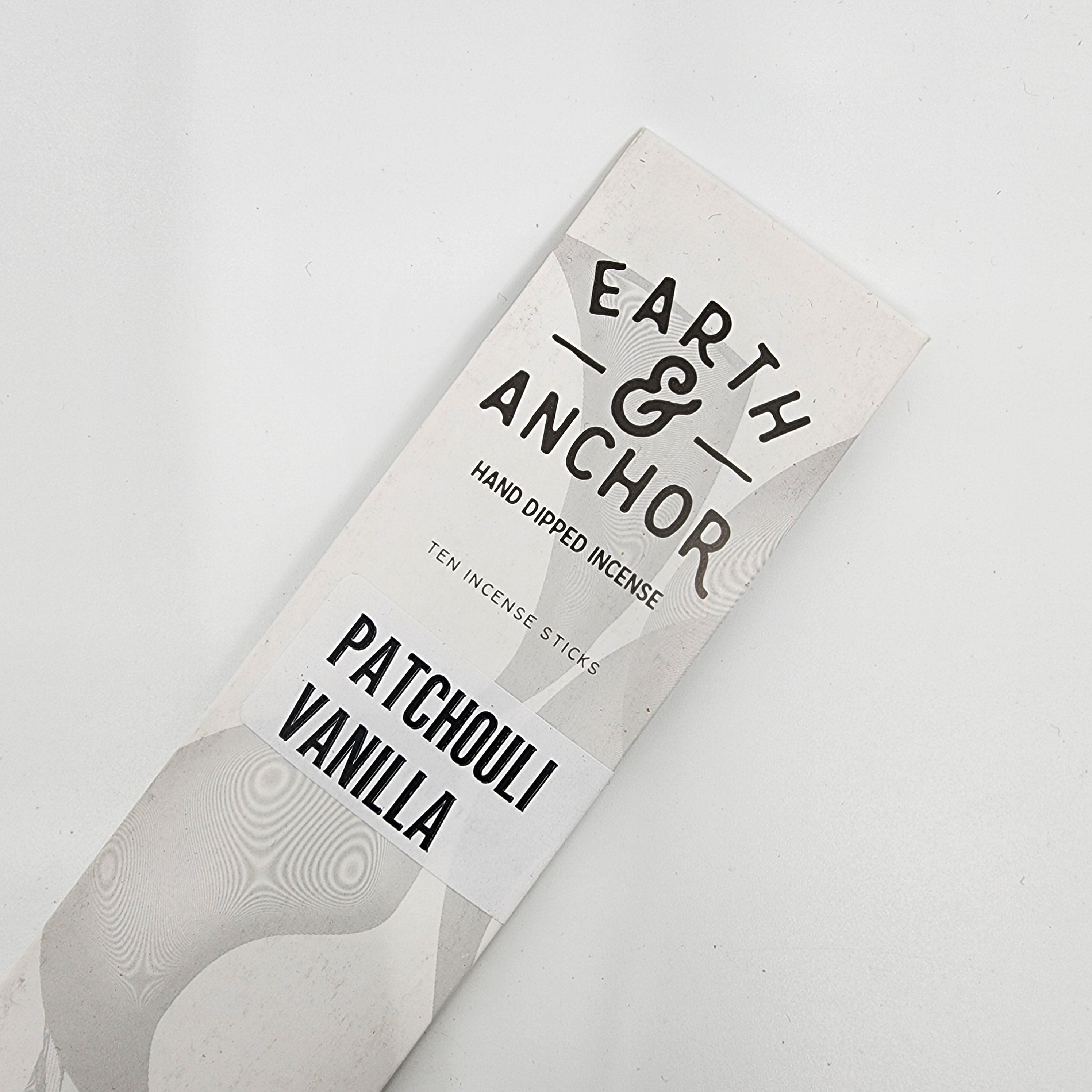 Patchouli Vanilla Incense
We blended earthy patchouli with rich, creamy vanilla to create this deep and exotic, yet comforting scent.
Description
Ingredients
Suggested Use
Patchouli and Vanilla incense fills the air with the fragrant smoke and is a quick & easy way to adjust the mood of your space, whether its for relaxation, meditation, or to simply change the scent.

These premium bamboo & hardwood incense sticks that are hand-dipped in our own custom fragrance blends. We dip, cure, inspect & count every pack of incense for quality by hand.
Phthalate-free, vegan, and cruelty-free.
Burn for approximately 45-60 minutes.
Each pack contains your choice of either 10 or 20 incense sticks, each stick is approx. 11″ in length.
Made with premium bamboo & hardwood incense sticks that are hand-dipped into custom blend of Tobacco and Vanilla oils, then cured, inspected & counted for quality by hand.

Phthalate and Cruelty Free, Vegan

Burn time is approximately 45-60 minutes
Each pack contains 10 incense sticks
Each stick is approximately 11″ in length
Patchouli Vanilla Incense