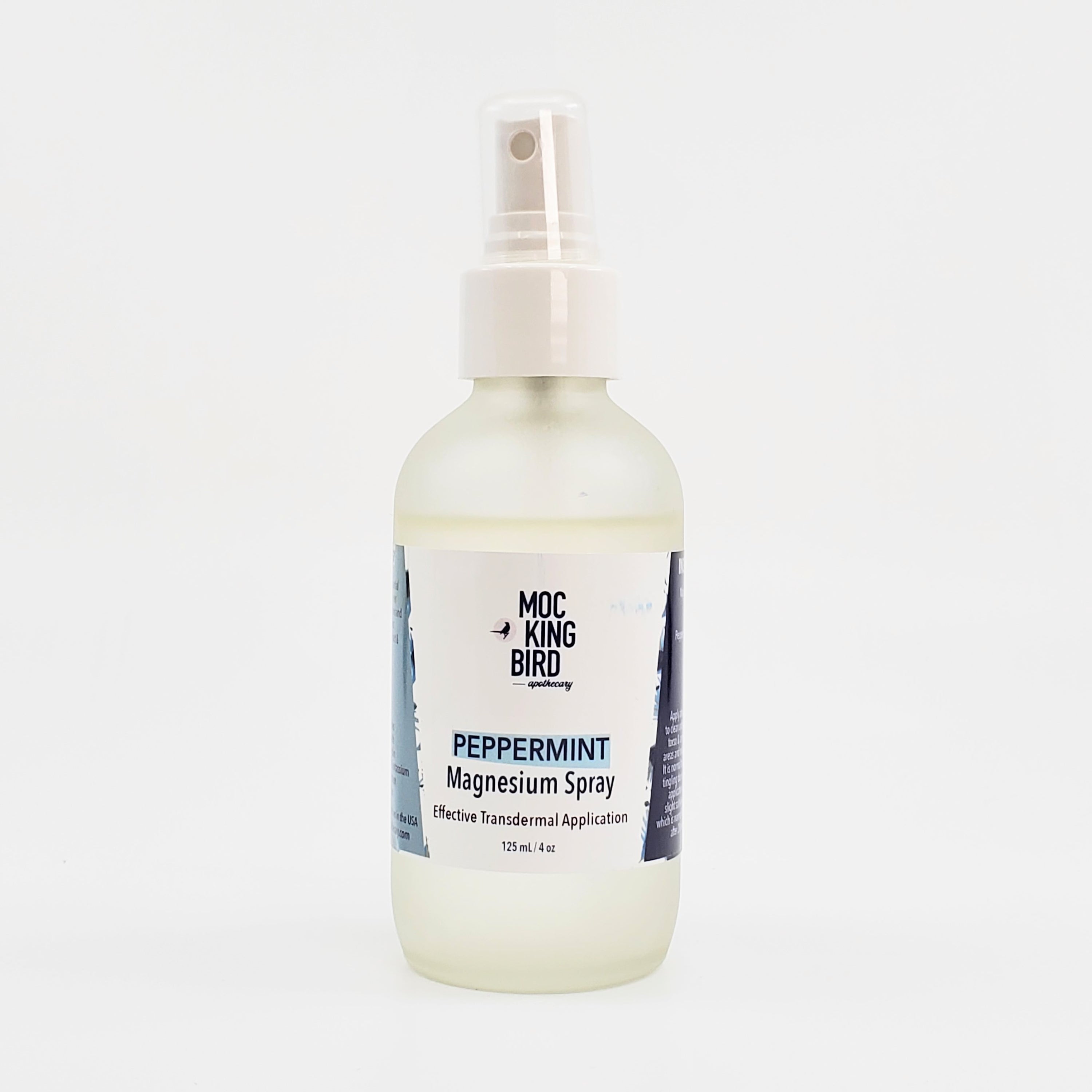 Peppermint Magnesium Oil Spray
The Peppermint Magnesium Oil Spray can provide relief from pain, stress, tension and anxiety. muscle pain, and indigestion. Using regularly can improve muscle pain, indigestion, circulation and promote relaxation to help improve mood and cognitive function.
Description
Ingredients
Suggested Use
Peppermint Magnesium Oil Spray is Great for: 
Increase energy

Regulates levels of calcium, potassium & sodium

Heart health

Maintain healthy joint & muscle function

Relieves muscle aches, spasms and sore joints

Helps maintain nerve health & calms anxiety

Encourages healthy skin

Facilitates safe detoxification

Supports healthy immune and hormonal systems
4 oz spray bottle.
Deionized Water, Organic Magnesium Chloride, Pure Peppermint Essential Oil
Apply about 20 quick sprays liberally to clean unbroken skin of torso, legs, and arms. Avoid sensitive areas and mucus membranes. It is normal to experience a tingling sensation during initial use. After application, you may notice a slight salt-like mineral residue when the solution dries. This is normal. Rinse or wipe off after 20 minutes, if desired.
Peppermint Magnesium Oil Spray