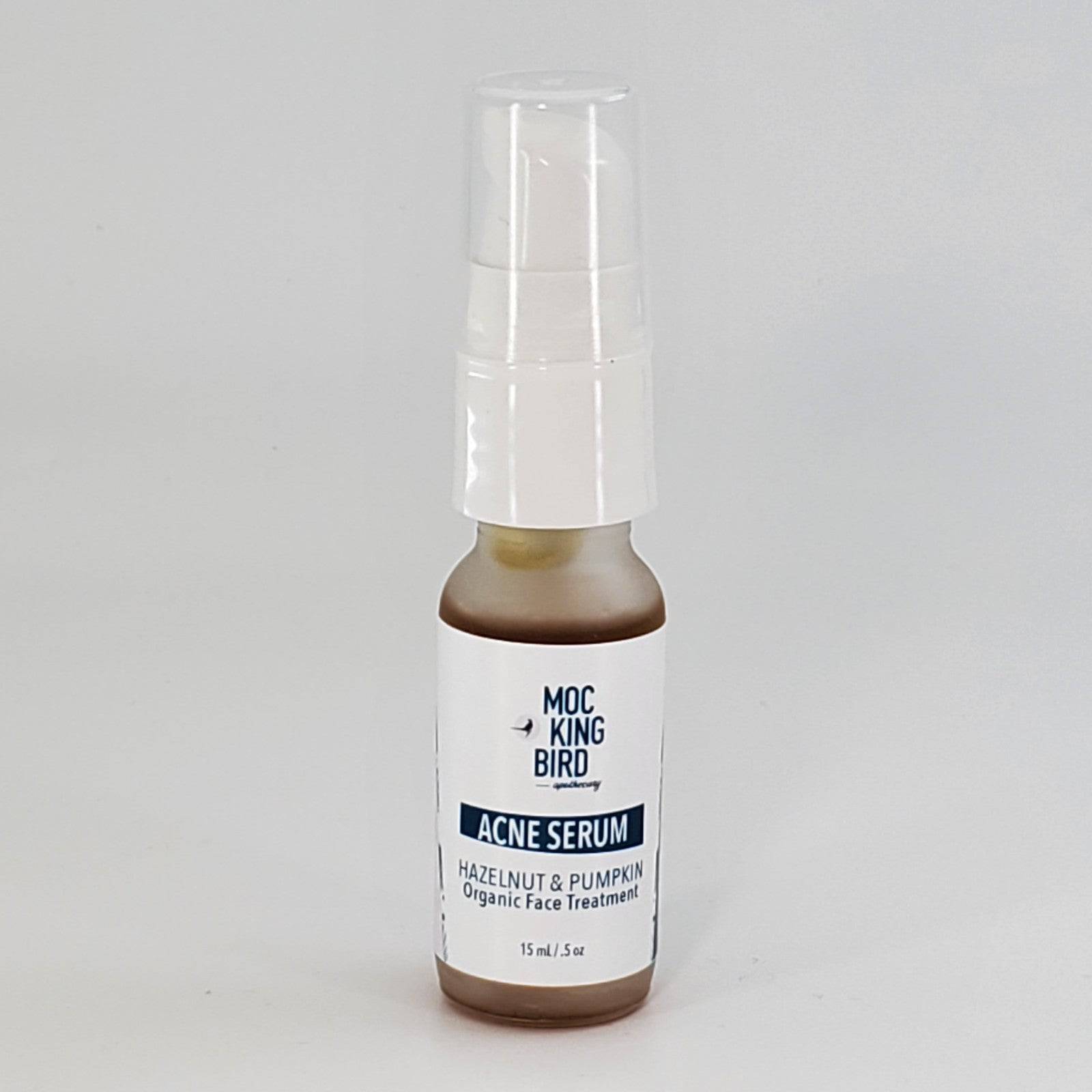 Pumpkin Seed Acne Facial Serum
Our Pumpkin Seed Acne Facial Serum is a revolutionary skin treatment--a light, non-greasy solution that quickly absorbs to help restore balance and clarity to troubled skin. Combining nutrient-rich ingredients with natural pumpkin seed oil, it helps decongest pores, reduce oil production, and bring blemish and acne concerns under control. Try it today for clearer, healthier skin!
Description
Ingredients
Suggested Use
Experience the glorious revitalizing power of Pumpkin Seed Acne Facial Serum! Our nutrient-rich serum absorbs fast, unclogging pores and regulating oil production - the result? Skin that looks and feels healthier and more radiant. Unlock clear, glowing skin - fast!
The key ingredients in the Acne Facial Serum are: 

Pumpkin seed oil is rich in vitamin E, zinc, omega 3- and 6- fatty acids as well as antioxidants which help regulate proper skin oil production.
Hazelnut seed oil's unique makeup produces an oil that helps unclog pores leading to clear, balanced skin.
Camellia seed oil is extracted from antioxidant-rich green tea seeds improves the texture and appearance of skin.
Lemongrass and tea tree essentials oil have strong antibacterial and astringent properties which help clear bacteria for even, glowing skin when you use the acne facial serum
15 ml 
Wild Harvested Cold Pressed Camellia Seed oil, Cold Pressed Hazelnut Oil, Organic Unrefined Pumpkin Seed Oil, GMO-free Vitamin E, Pure Essential Oils of Lavender, Lemongrass and Tea Tree.
For an intensive treatment use 2-3 drops of serum directly on your freshly washed face or add the same in the palm of your hand with your daily moisturizer.

Discontinue use if irritation occurs. Avoid contact with eyes mucous membranes.
Pumpkin Seed Acne Facial Serum