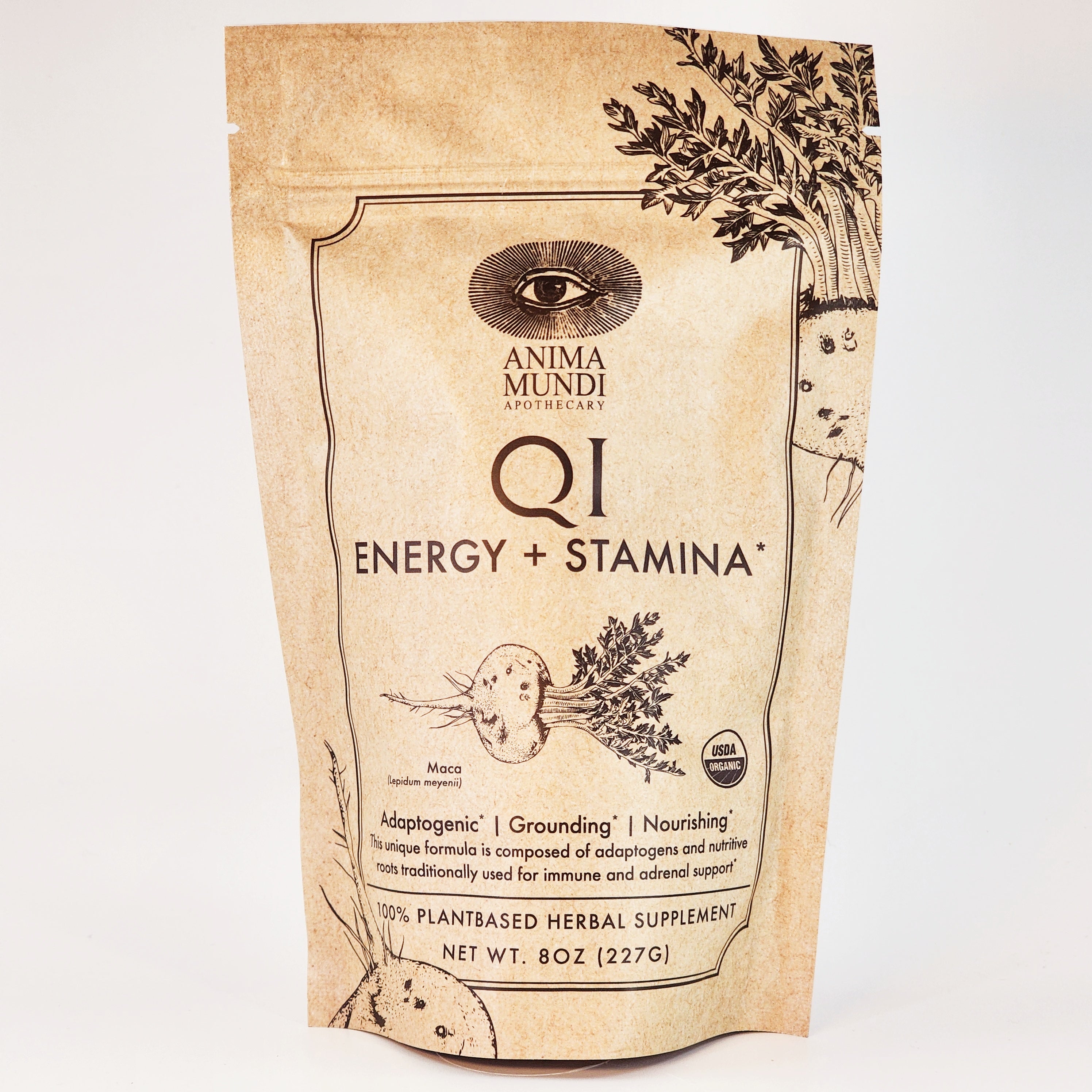 Qi Energy & Protein | Adaptogenic Superpowder
The combination of the ingredients in the Qi Energy & Protein have been traditionally used to promote health and well-being and together they can improve overall health. This combination provides a powerful punch of nutrients that can help to boost energy levels, enhance cognitive function, support the immune system, reduce inflammation and promote healthy skin.
Description
Ingredients
Suggested Use
The Qi Energy & Protein is loaded with highly nutritious ingredients that offer numerous health benefits. This combination of ingredients makes for a well-rounded and balanced Adaptogenic Superpowder that can be enjoyed by everyone. 
The combination of these ingredients provides numerous benefits including:
Boosting energy levels – Organic Mesquite, Maca Root and Ashwagandha are all well-known for their energy-boosting properties.
Enhancing cognitive function – Astragalus Root is traditionally used in Chinese medicine to improve memory and cognitive function.
Supporting the immune system – Ginger, Slippery Elm Bark and Burdock Root are all traditionally used in herbal medicine to support the immune system.
Reducing inflammation – Chia is a rich source of omega-3 fatty acids which have anti-inflammatory properties.
Promoting healthy skin – Hemp Seed is a rich source of essential fatty acids which are necessary for healthy skin.
8oz / 227g fine powder per jar.
33.9 grams of protein per bag or 1.13 grams of protein per 1 Tbsp serving.
30 servings (using 1 Tbsp per serving) per container.
Organic Mesquite, Organic Maca Root, Organic Ashwagandha, Organic Astragalus Root, Organic Hemp Seed, Organic Burdock Root, Organic Ginger, Organic Slippery Elm Bark, Chia.

Store the container in a cool and dry place. Avoid direct contact with very bright light or sunlight as it might damage the product.
Add between 1 tsp - 1 Tbsp to your favorite smoothie, juice, coffee, or tea.

We recommend everyone listen to their body intuitively; follow the dosage that resonates the most with you.
Qi Energy & Protein | Adaptogenic Superpowder