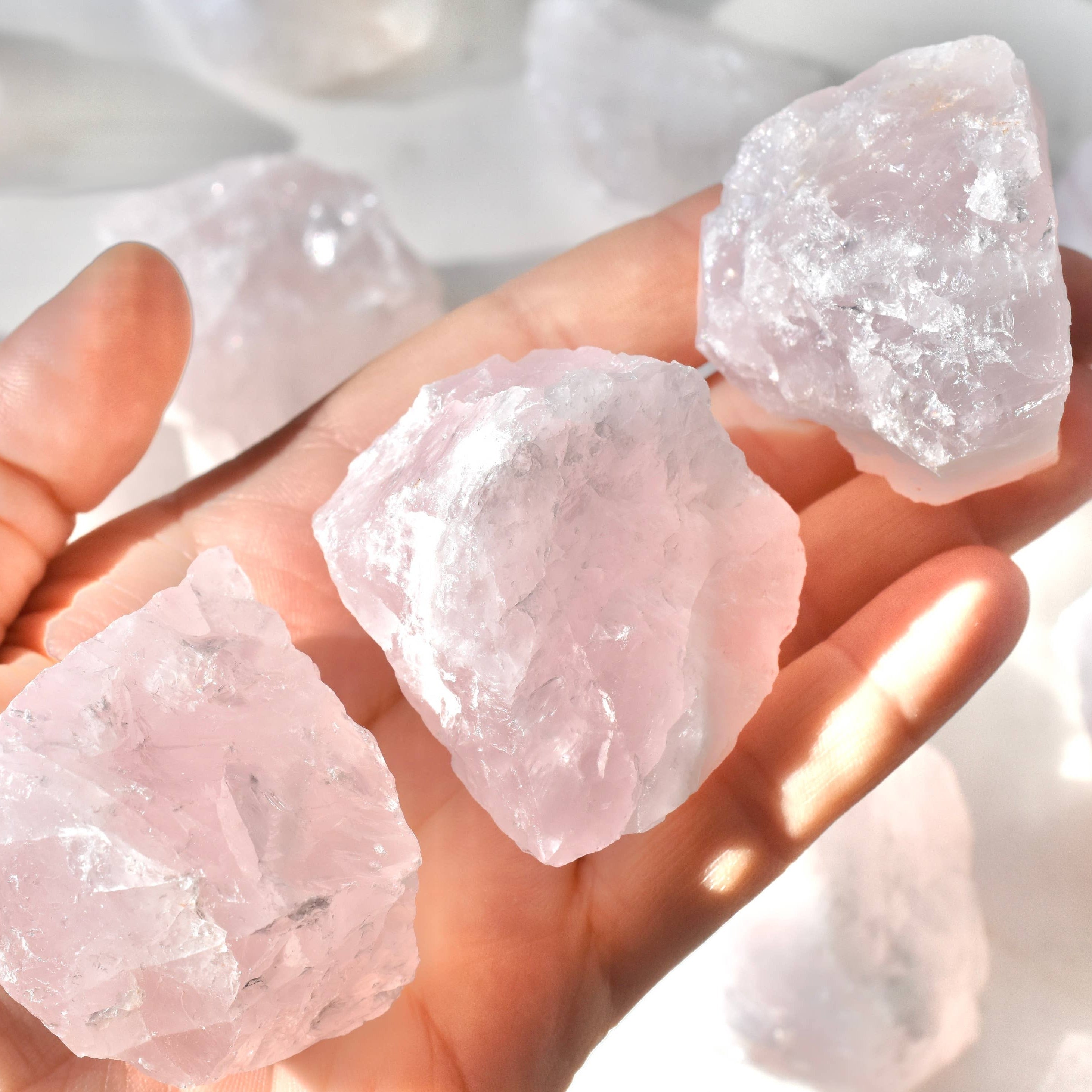 Rose Quartz is known as the "love stone" because of its ability to help open up the heart chakra and promote feelings of love, peace, and forgiveness. It can also help to boost self-esteem and confidence. Raw Rose Quartz crystal is said to have high levels of energy that can help to promote healing on all levels. It is also believed to be helpful in attracting and maintaining love relationships. Use it to attract new love and promote peace and harmony in all of your relationships.
Warm and nurturing Rose Quartz crystals in a rough, palm-stone shape. These unique and natural stones come in a variety of pink and white hues and make wonderful gifts. 
Gentle Rose Quartz allows the heart to open for deep inner healing and self-love. Rose quartz is a powerful stone for helping to release old wounds and patterns of behavior that no longer serve you. It can also help to dissolve negativity and bring in positive energy.
If you are seeking a new relationship, wearing or carrying rose quartz can help attract new love into your life and is the ultimate crystal for nourishing unconditional love. Rose quartz is also a great stone for pregnancy and childbirth, as it is believed to help ease labor pains and promote a healthy pregnancy.
Rose quartz is a must-have in any crystal collection!
Approximately 2-3" each.