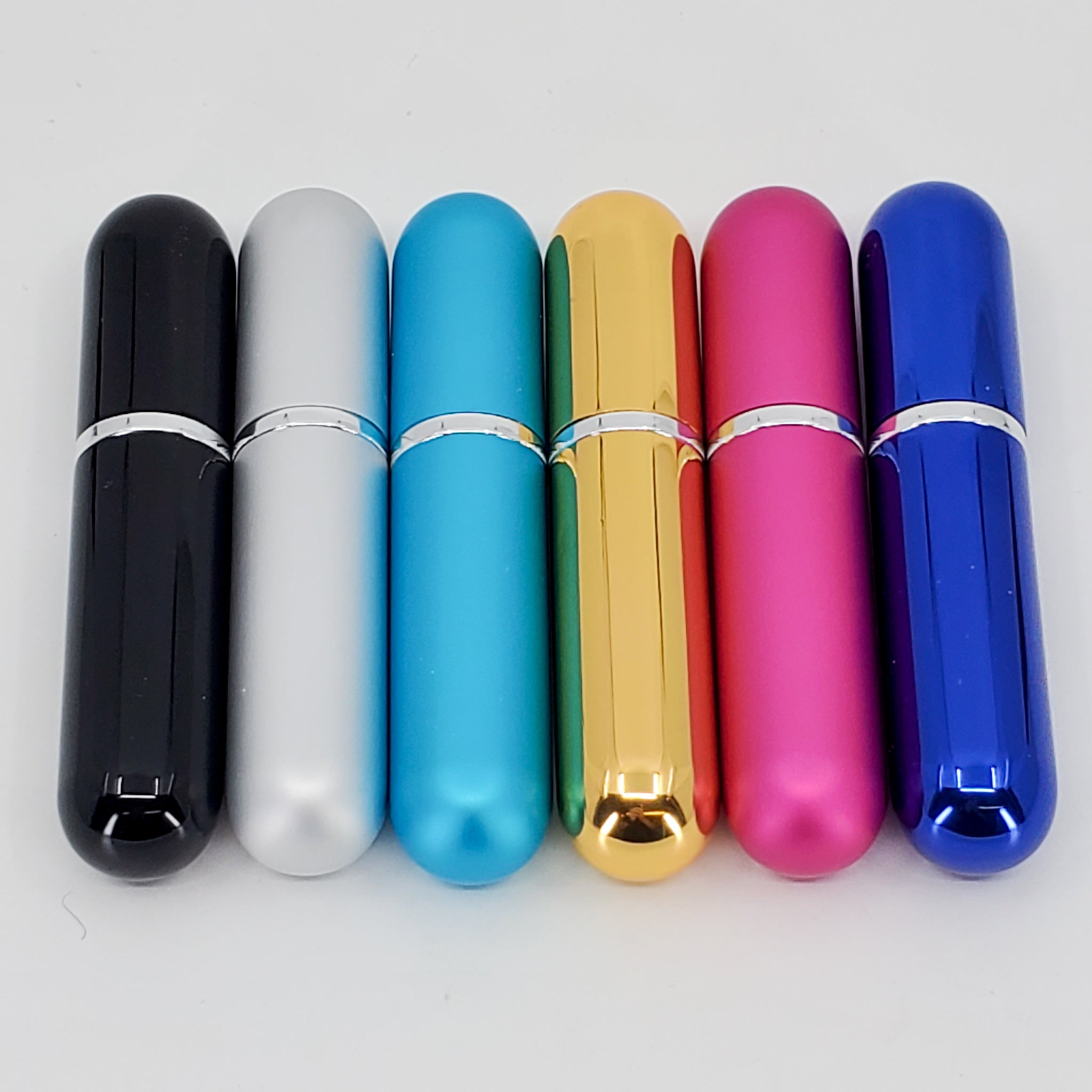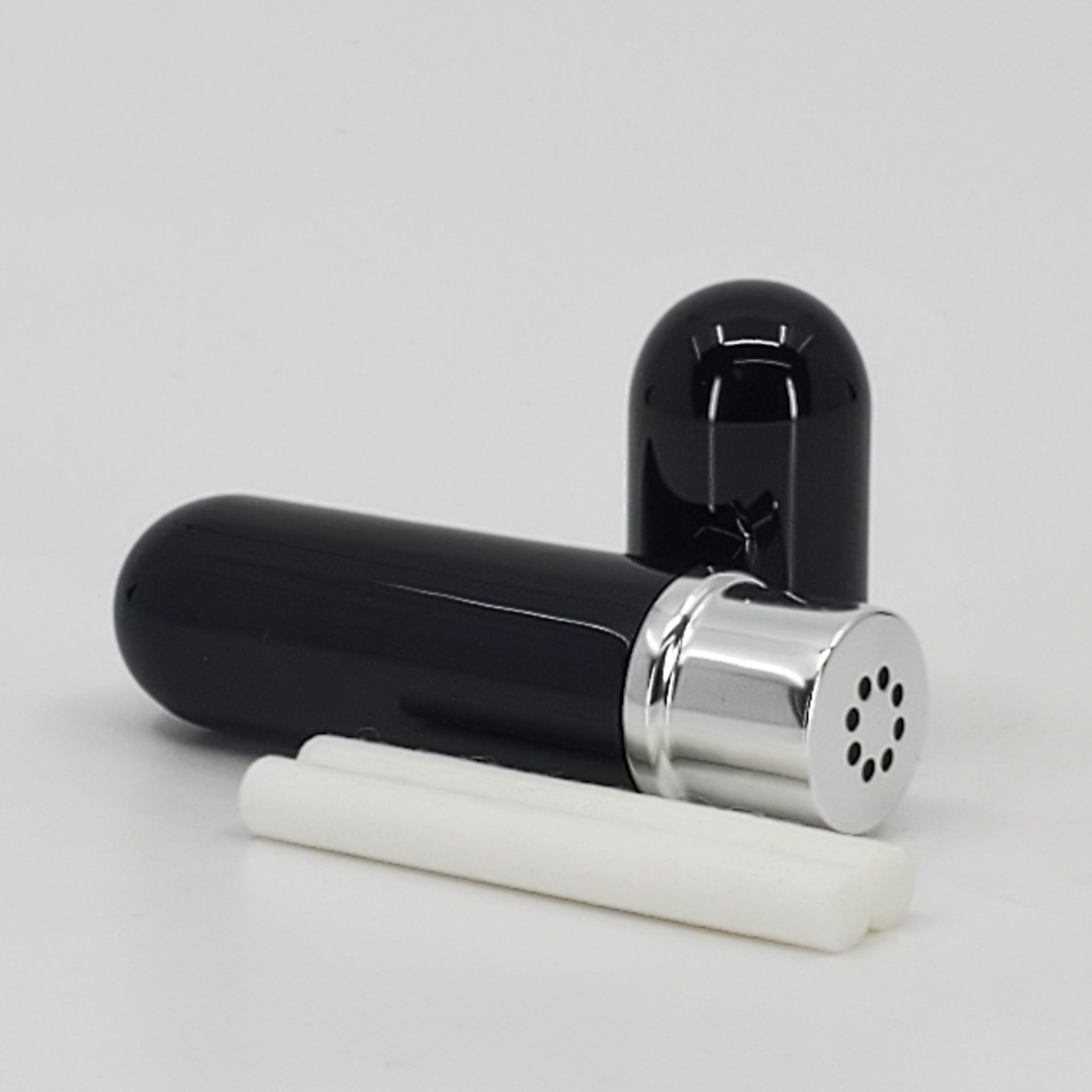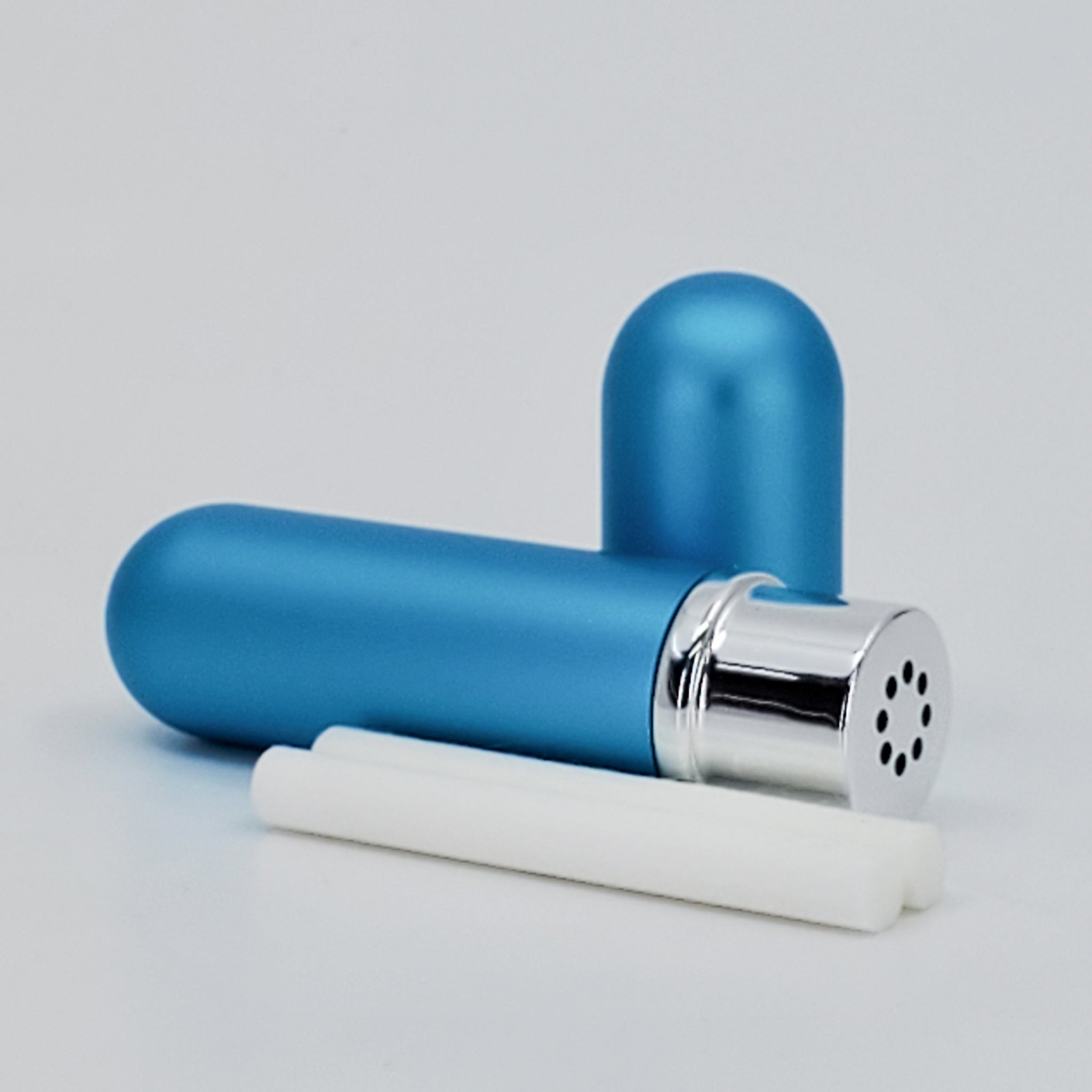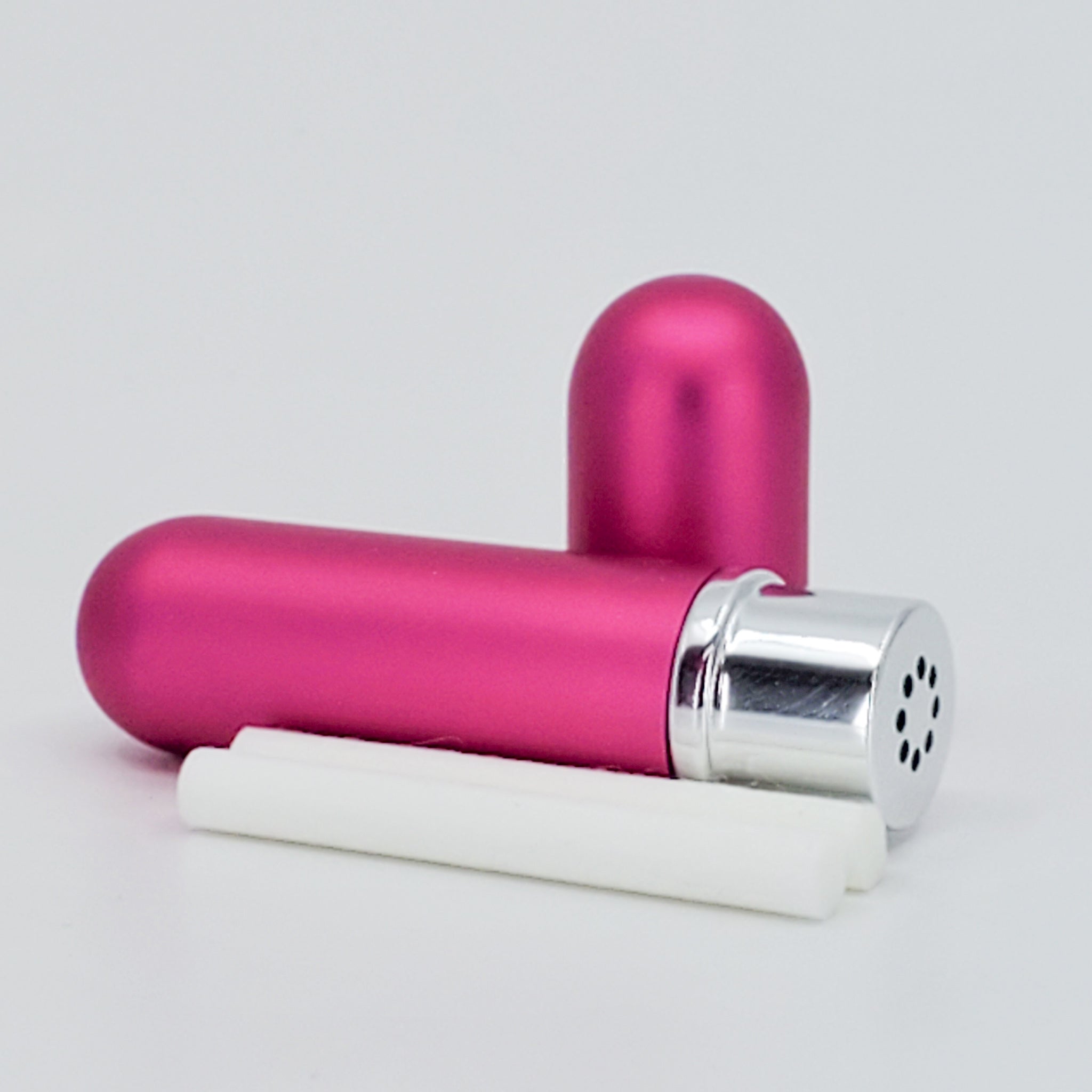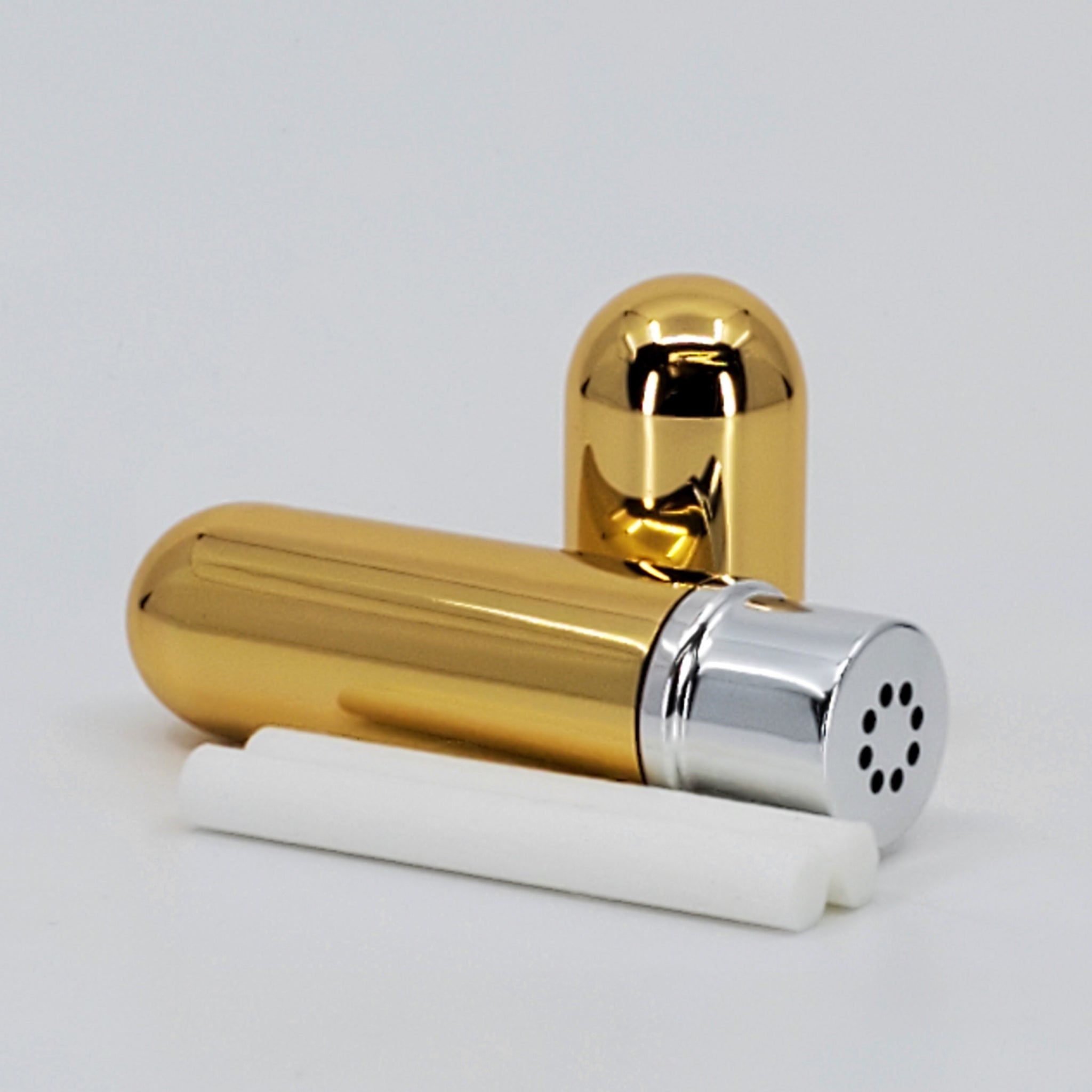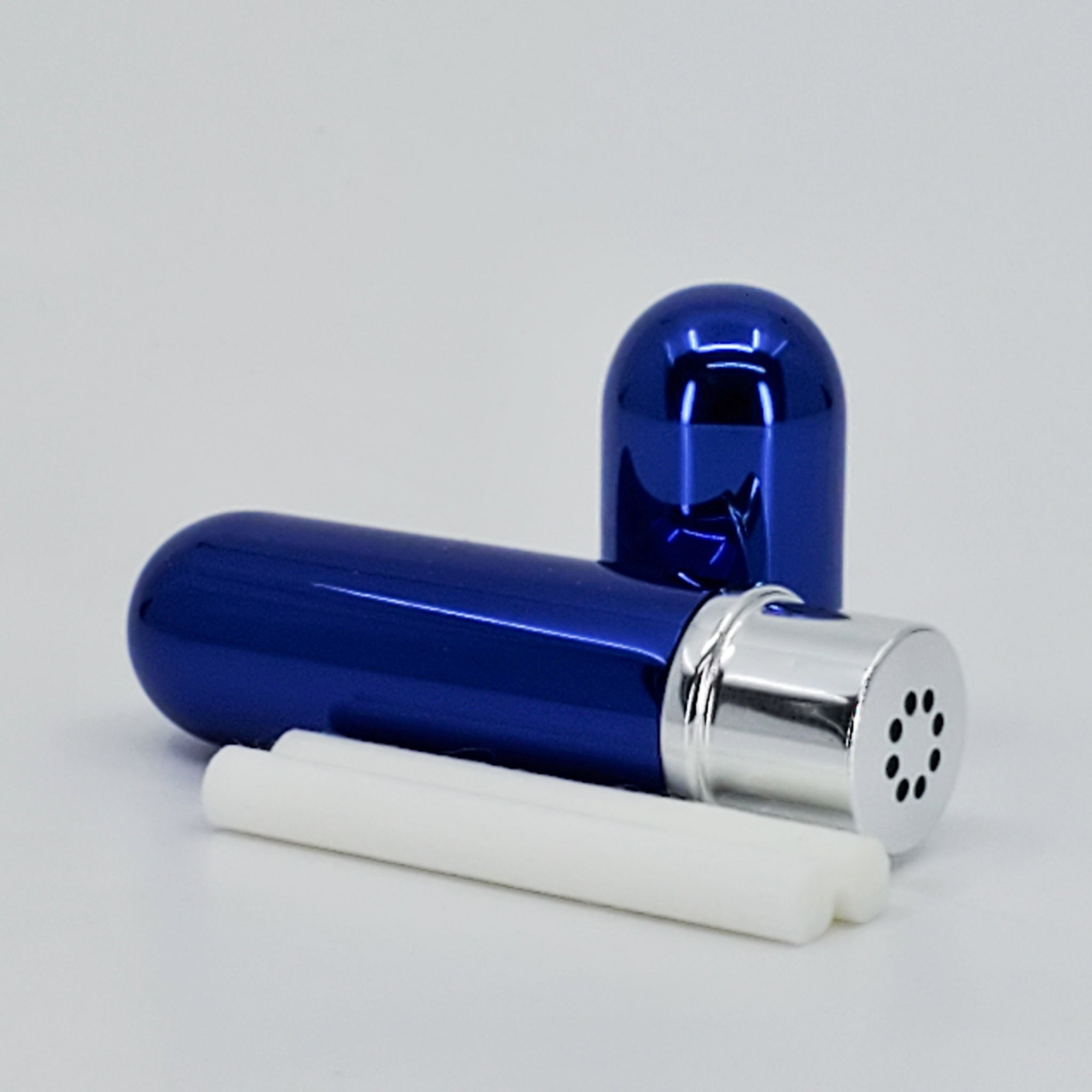 Refillable Aluminum Inhaler with Silver Band
This refillable aluminum inhaler with a silver band is designed to allow aromatherapy users to enjoy their favorite essential oils in an easy and convenient way. Crafted from durable aluminum, this inhaler helps to ensure essential oil integrity for long-lasting use.
The Refillable Silver Aluminum Inhaler will easily provide therapeutic benefits of your essential oils anytime and anywhere with these discreet aluminum personal inhalers.

Just add the essential oils of your choice in to the clear glass inner container by saturating the included wick inside. 
Keep one in your pocket, your purse, your bag, your backpack or anywhere for quick and easy inhaling.
Each inhaler is 3.5" x .75 inch
Refillable Aluminum Inhaler with Silver Band