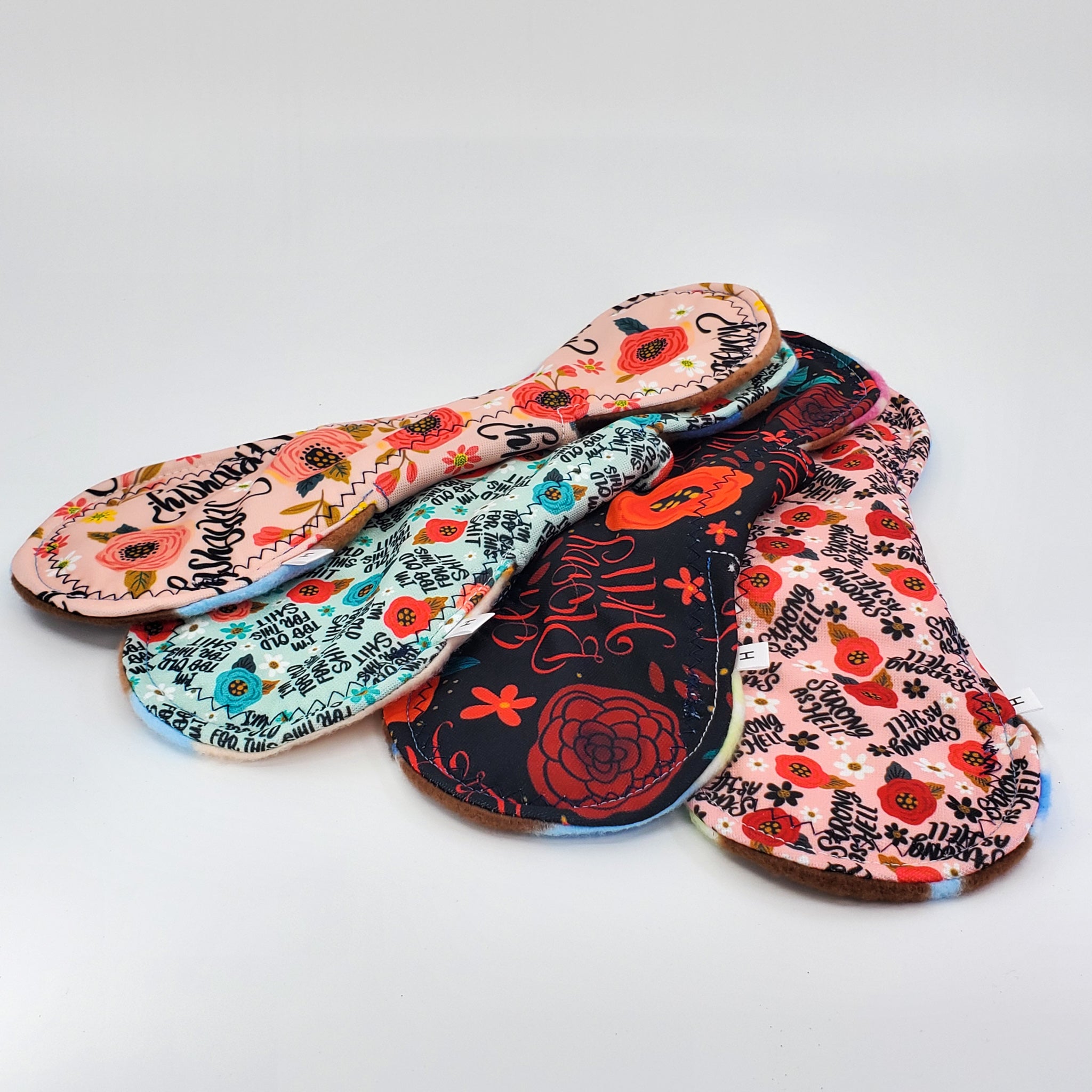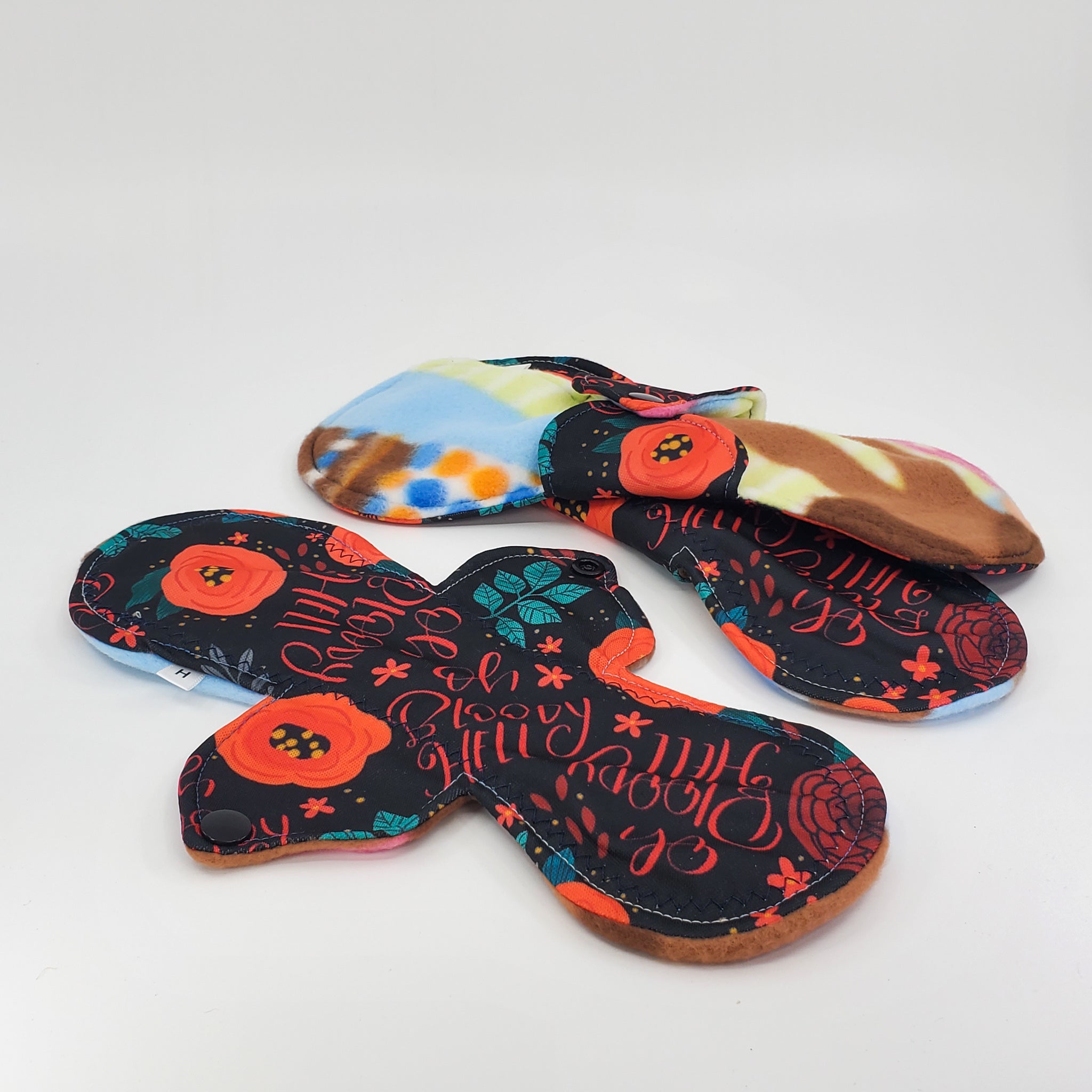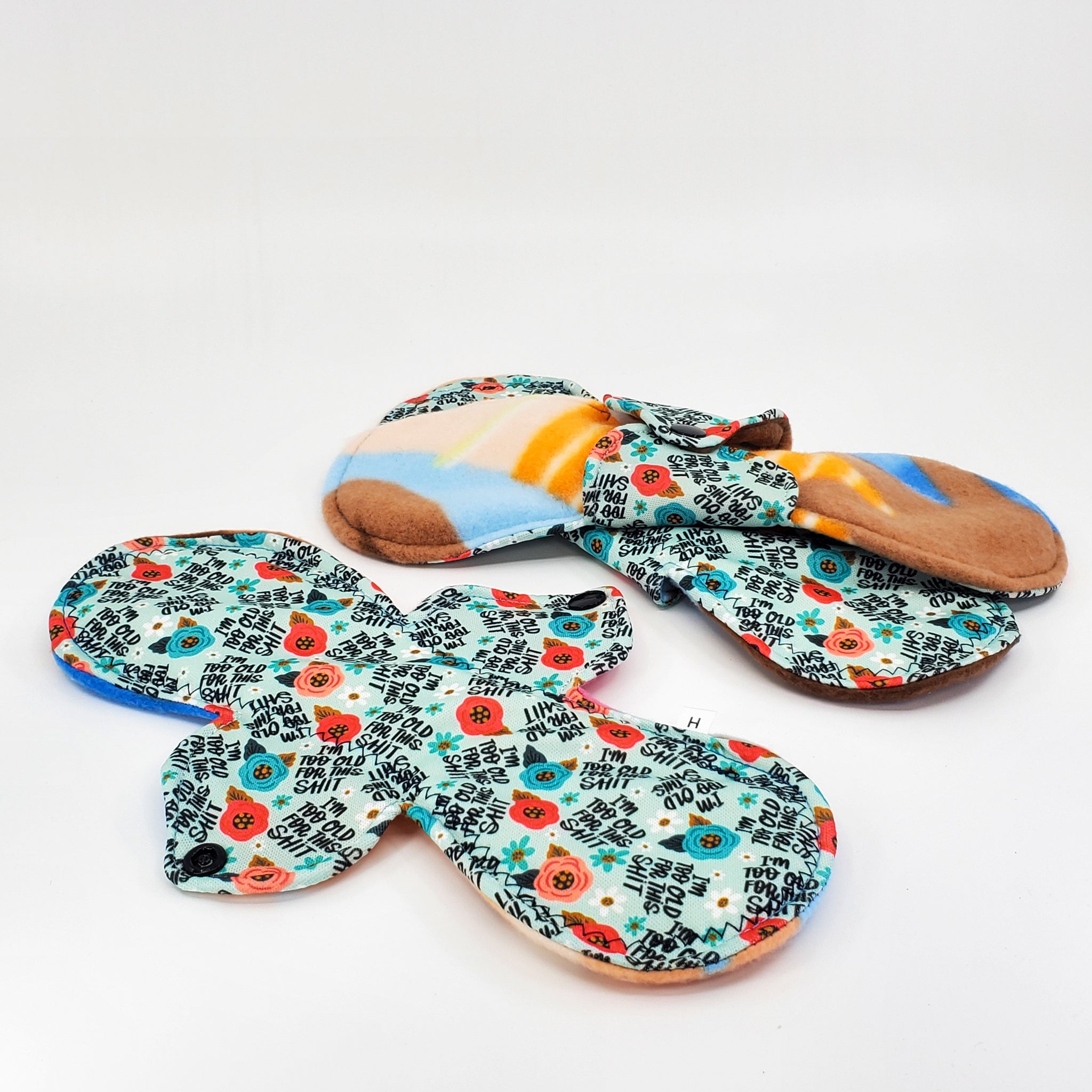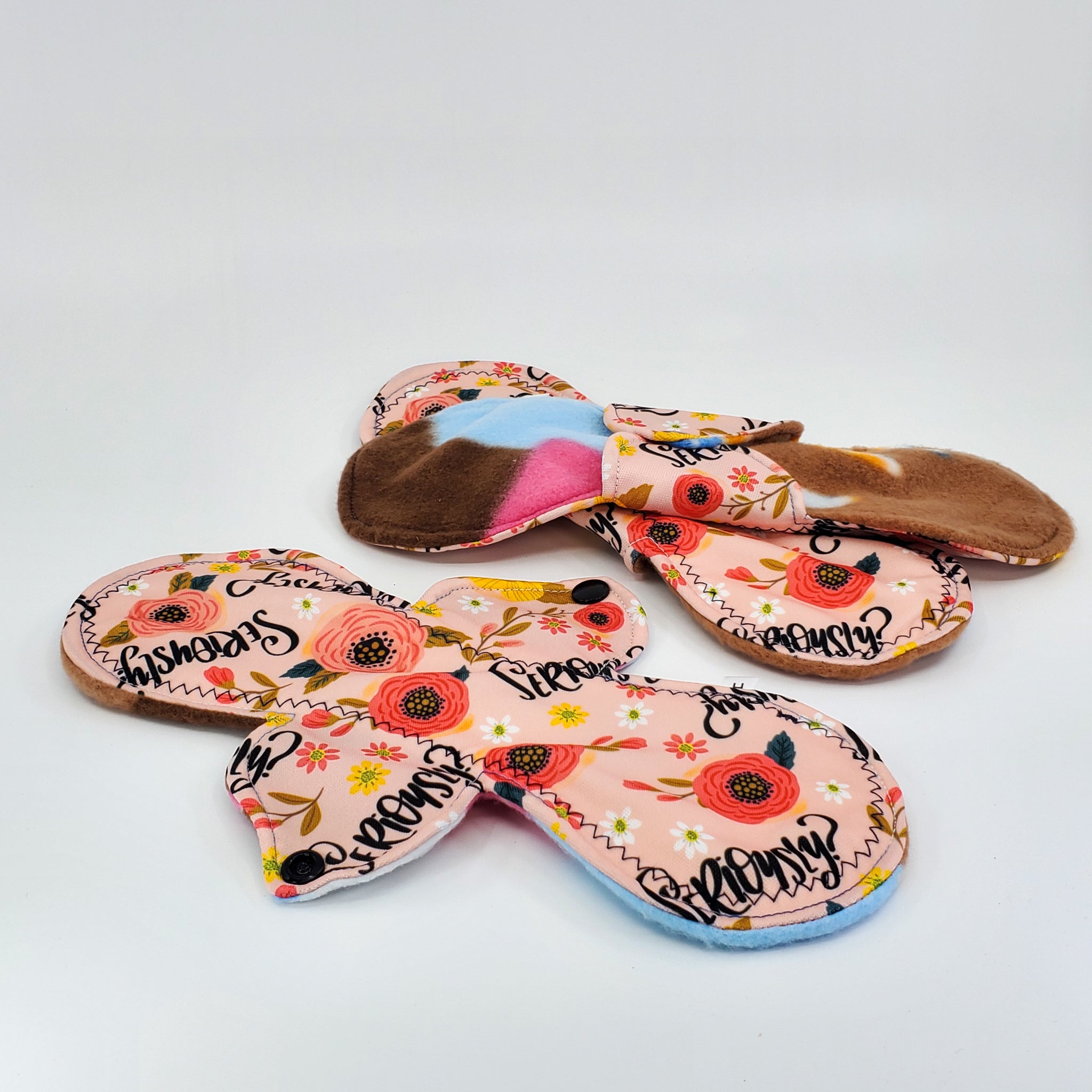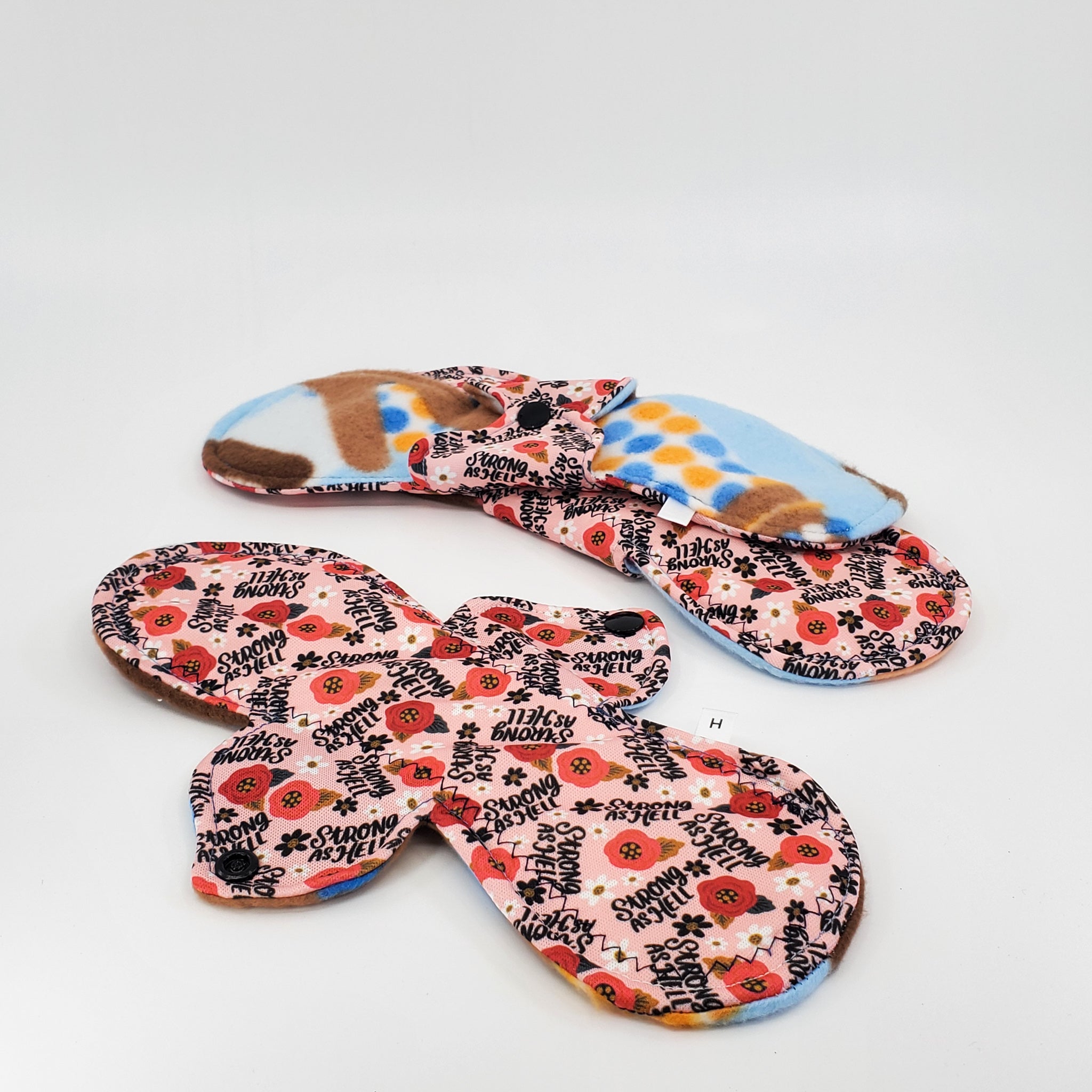 Reusable Cloth Menstrual Pad
10 inch Reusable Cloth Menstrual Pad, for heavy flow with snap closure
Topper: Pique performance fabric (a smooth, cool to the touch, stay-dry/moisture-wicking knit polyester fabric) 
Core: Organic bamboo fleece
Backer: water resistant fleece 
Choose from: 
Pink Floral
Blue

Red & Black

Peachy

How to use and care for your pad:
Wear the topper side against your skin. 
Rinse and wash in cold water, then hang or lay flat to dry. For tougher stains, use a stain stick or lay rinsed pad in direct sunlight. Do not use fabric softener. 
Reusable Cloth Menstrual Pad