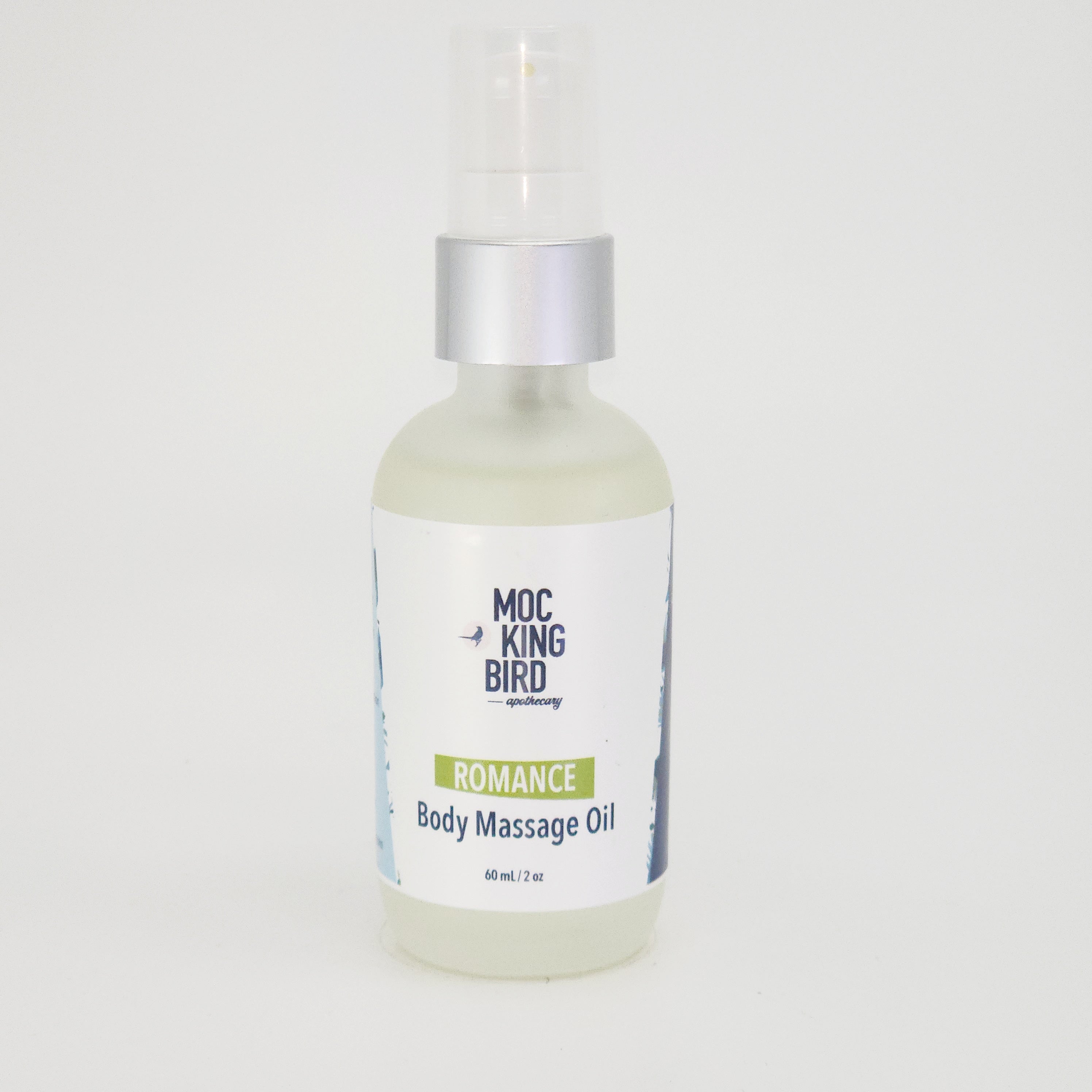 Ylang Ylang, Clary Sage and Sweet Almond Romance Massage Oil
Experience a romantic massage with our Ylang Ylang, Clary Sage and Sweet Almond Massage Oil. Get ready to be soothed and pampered to relax your mind and body and feel stress and depression lift away.
Description
Ingredients
Suggested Use
The Romance Massage Oil contains:

Sweet Almond Oil provides essential fatty acids and vitamin E and is known for its skin-nourishing benefits and gentleness, saft on even the most sensitive skin.
Clary Sage lifts the spirit and decrease a woman's stress hormones allowing for relaxation and sensuality.
Lavender significantly decreases anxiety and stress that can result in high levels of relaxation, which could benefit sexual experience.
Ylang Ylang can be hugely beneficial in a romantic massage as it is associated with feelings of euphoria & helps relieve depression, and is also known to improve self-esteem and mental health. 
2 oz

Organic Sweet Almond Oil, Pure Essential Oils of Clary Sage, Lavender and Ylang Ylang
Our aromatherapy massage oils are the perfect cross between not-too-greasy, yet not-too-absorbing, which makes this an enjoyable massage oil, providing the perfect glide to encourage muscle mobility as well as leaving skin feeling soft and smooth.
Ylang Ylang, Clary Sage and Sweet Almond Romance Massage Oil