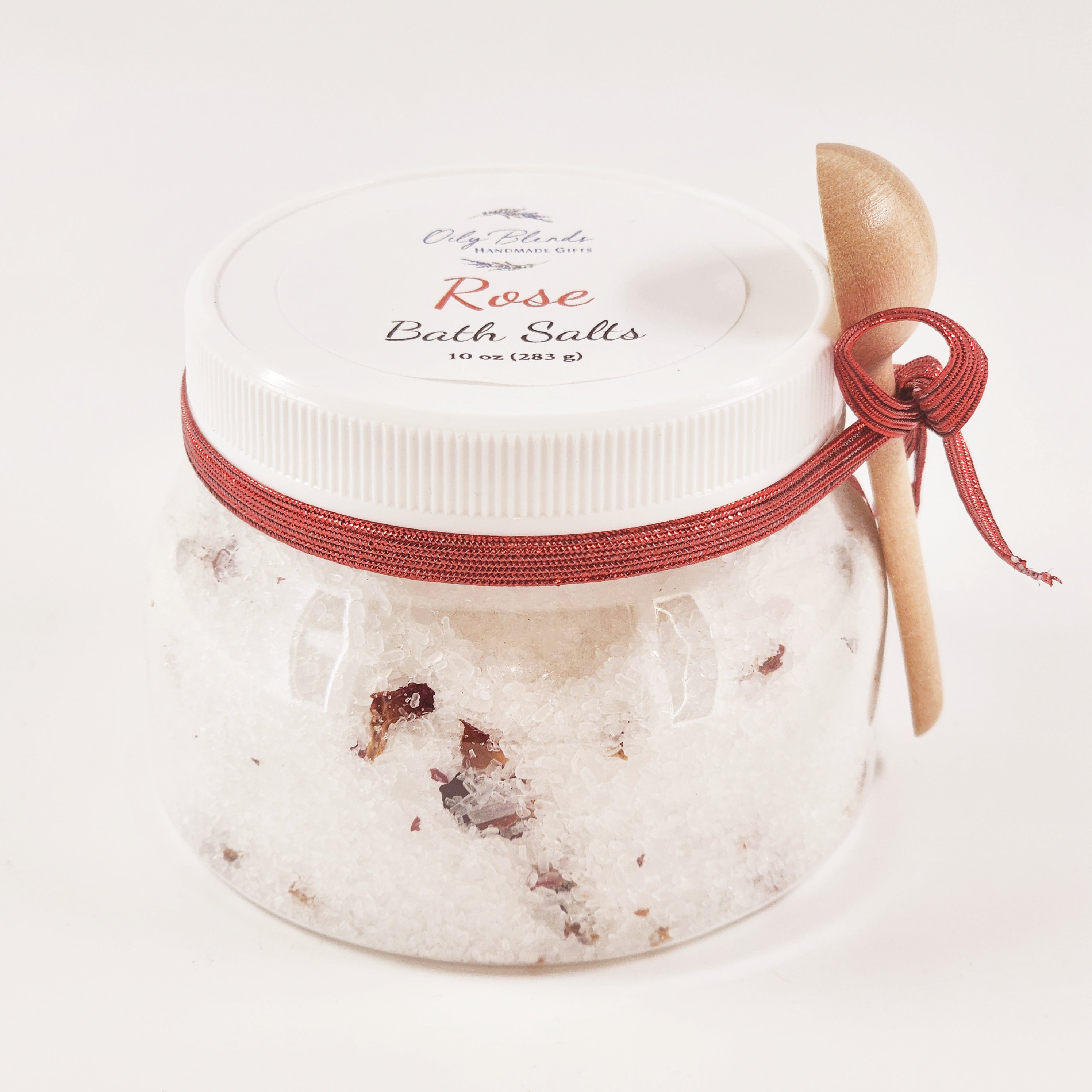 Rose Essential Oil Spa Salts
The combination of these two natural ingredients Rose Essential Oil and Epsom Salts can help to ease tension headaches, muscle aches, and even menstrual cramps. Rose essential oil is also said to boost the immune system, improve circulation, and reduce stress.
Description
Ingredients
Suggested Use
Soak in the warmth of a relaxing bath, soothing aromatherapy, and relieving bath salts. When used in conjunction with epsom salts, rose essential oil can provide an even more soothing and relaxing experience and has the ability to relax the muscles and relieve pain.
10 oz. Each bottle has enough salts for 5 baths.
Rose Essential Oil, Epsom Salts, Pink Himalayan Salt and Dried Herbs
Draw a warm bath, and sprinkle 2 oz of bath salts into the water. Soak for as long as desired.
Rose Essential Oil Spa Salts