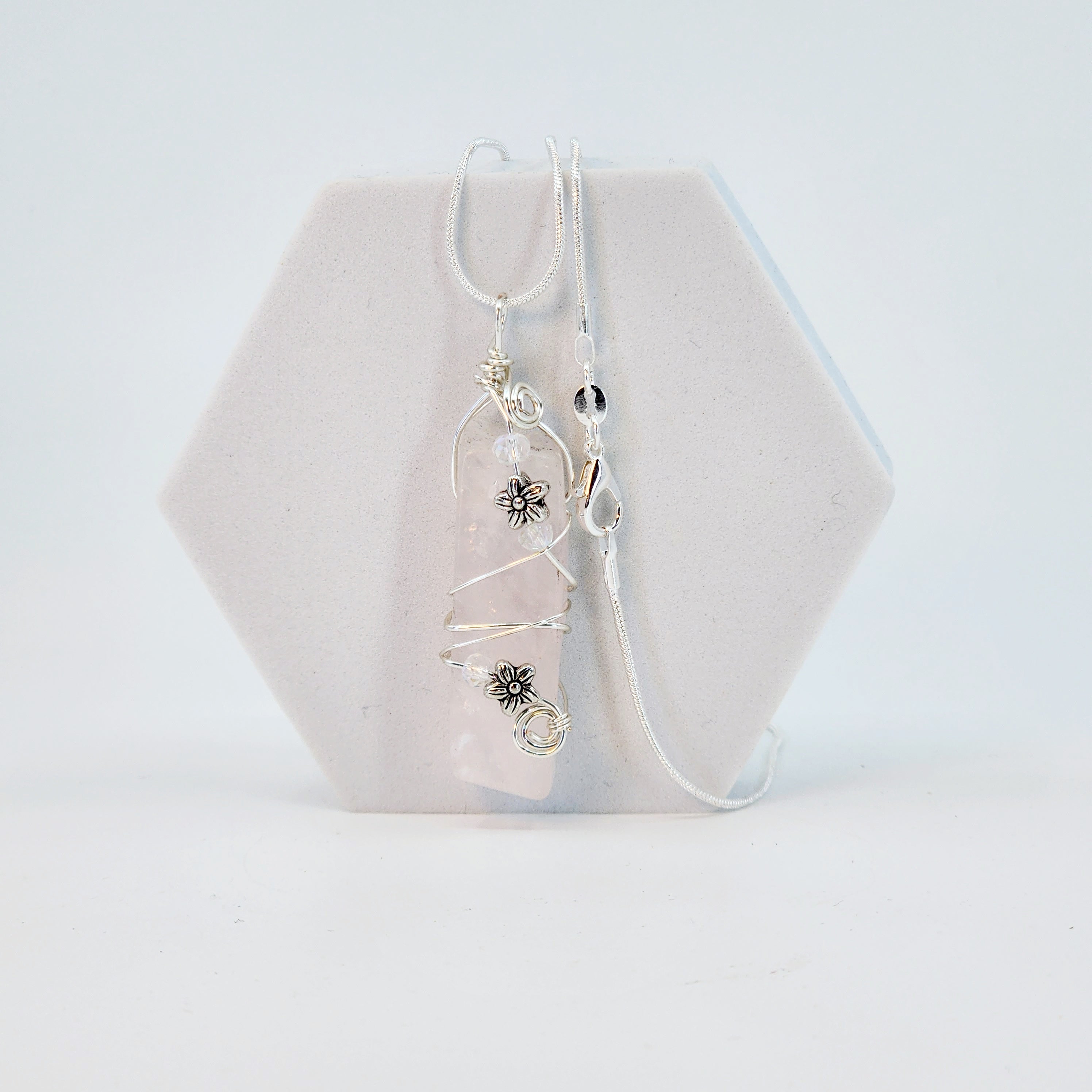 Rose Quartz Boho Flower HandmadeNecklace
Enhance your inner balance with this exquisite handmade Rose Quartz Boho Flower Necklace. Believed to carry powerful energies of love and peace, this beautiful necklace is the perfect accessory to promote wellbeing and a sense of harmony! Wearing Rose Quartz close to your heart is also said to benefit the heart, skin, and circulatory system. Feel the vibes!
Wearing a Rose Quartz as a necklace is a great way to keep these powerful energies close to you as well as it is beneficial for the heart, skin, and circulatory system.

Measures approx range of 2-2.25" in with color variations from pale pink to pink gray to pink color tones.
Comes with an approx 18-20" silver plated chain.
Rose Quartz Boho Flower HandmadeNecklace