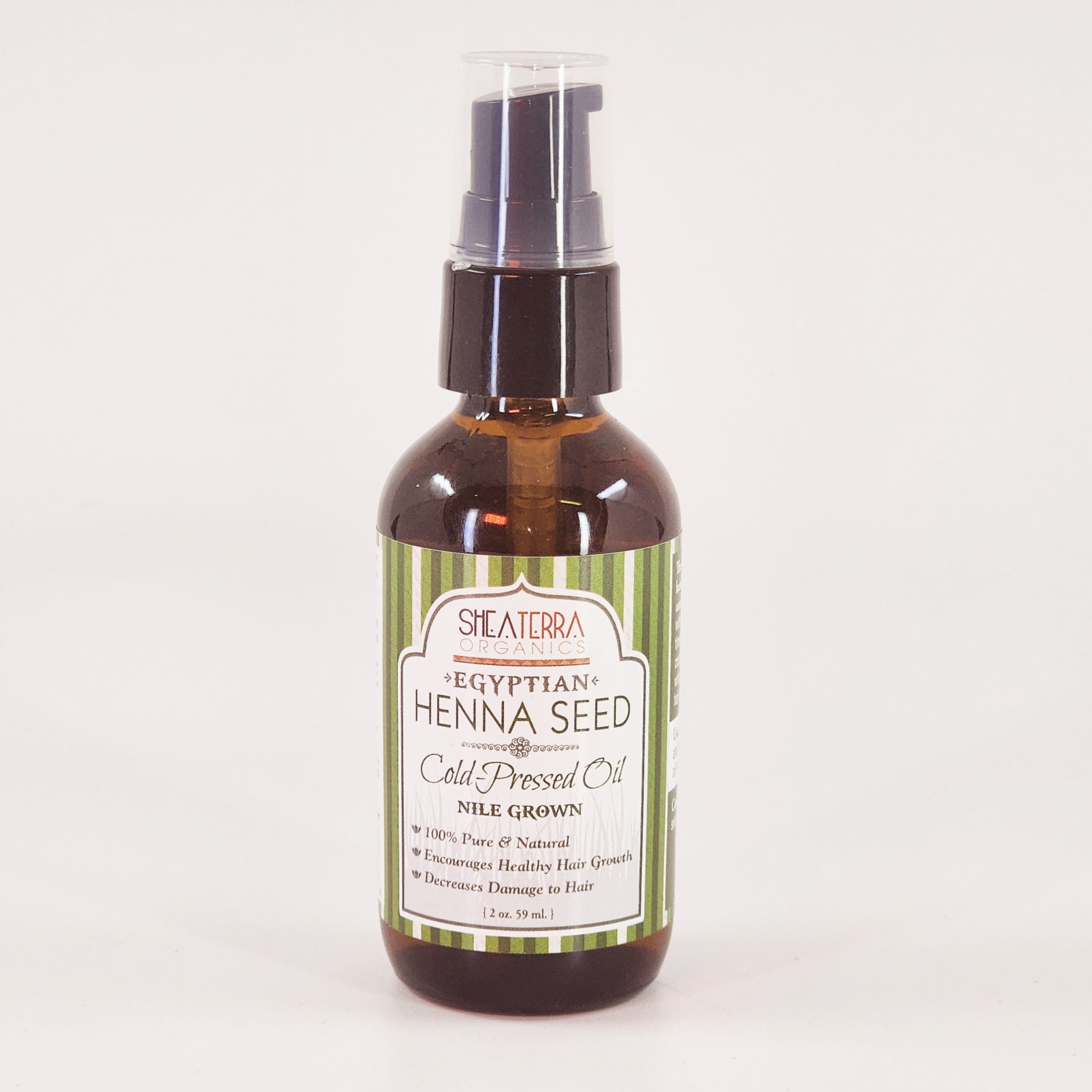 Scalp and Hair Conditioning Henna Seed Oil
Rejuvenate dry, brittle hair with Scalp and Hair Conditioning Henna Seed Oil. Our nutrient-dense oil provides intense hydration and helps to protect against reparative damage. Achieve silkier, more manageable hair that is full of vitality!
Description
Ingredients
Suggested Use
Henna Seed Oil can also be applied to the ends of hair to help prevent split ends and premature breakage. Add Egyptian Henna Seed Oil to your favorite, natural hair care products such as hair oils, masks and as a conditioning boost.
2 oz
100% pure, cold pressed henna seed oil.
Massage several drops of oil into scalp each day. If applied in small amounts directly to the roots of the hair the oil does can be left in without making hair look greasy. Brush through hair with a natural bristle brush to help improve conditioning and shine of hair.
Scalp and Hair Conditioning Henna Seed Oil