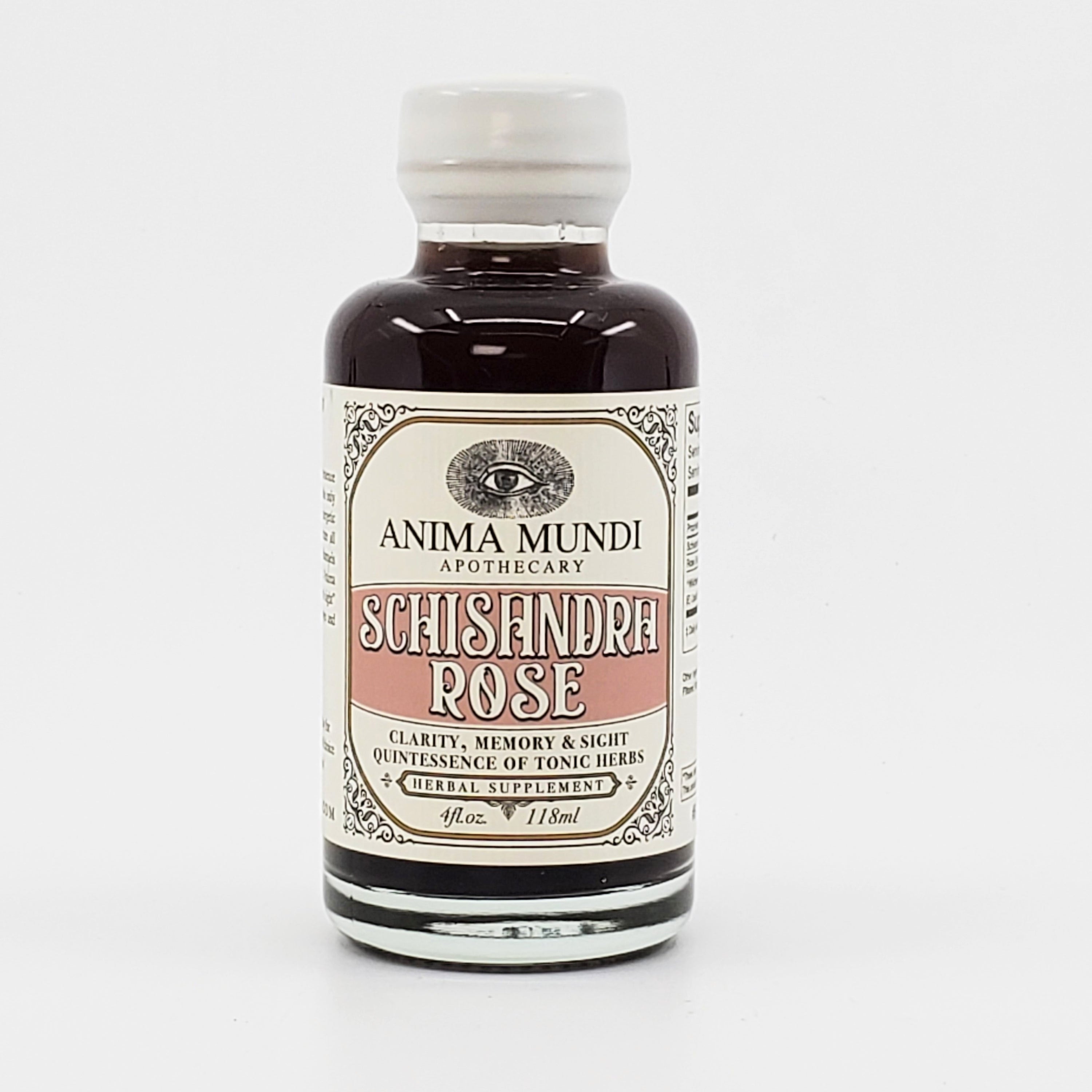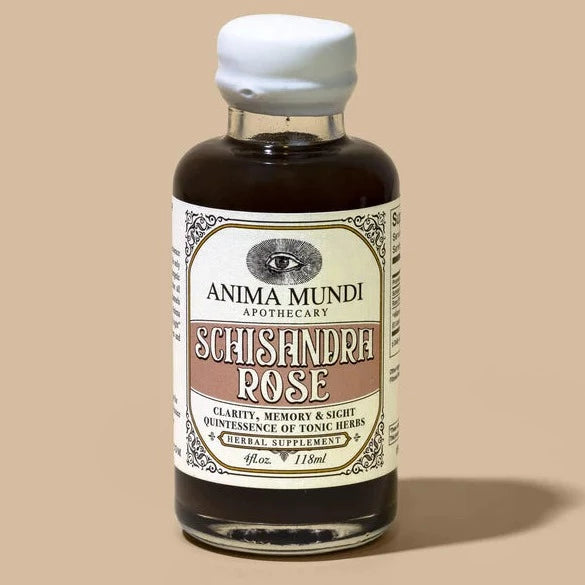 Schisandra Rose Elixir | Adaptogenic Superberry
The Schisandra Berries and Rose Petals Elixir is an excellent adaptogenic superfood blend. Schisandra berries are a rich source of antioxidants and have been used traditionally to help increase energy, stamina and vitality. Rose petals are a natural source of vitamins A and C, and they also contain flavonoids and tannins that can help to protect the body against stress.
Description
Ingredients
Suggested Use
This Adaptogenic Superberry blend can help to improve overall health and well-being. Some of the benefits of schisandra berries and rose petals include:

Boosting energy levels and stamina
Enhancing mental clarity and concentration
Reducing stress and anxiety
Supporting the immune system
Improving digestion
Regulating hormone levels
Reducing inflammation
Detoxifying the body
Protecting against free radical damage

Slowing down the aging process.
4 fl oz. / 118mL per bottle. 
24 servings (using 1 tsp per serving) per container.
Wildrafted Shizandra berries, Wildcrafted Rose petals.

Extracted in Organic Vegetable Glycerin and Organic Cane Spirits.

This high potency elixir is extracted with reverse osmosis water, organic vegetable glycerin, and organic cane alcohol to ensure high bioavailability.

Store the container in a cool and dry place. Avoid direct contact with very bright light or sunlight as it might damage the product.
Add 1 tsp to your favorite tea, chai, matcha, or seltzer water.

We recommend everyone listen to their body intuitively; follow the dosage that resonates the most with you.
Schisandra Rose Elixir | Adaptogenic Superberry