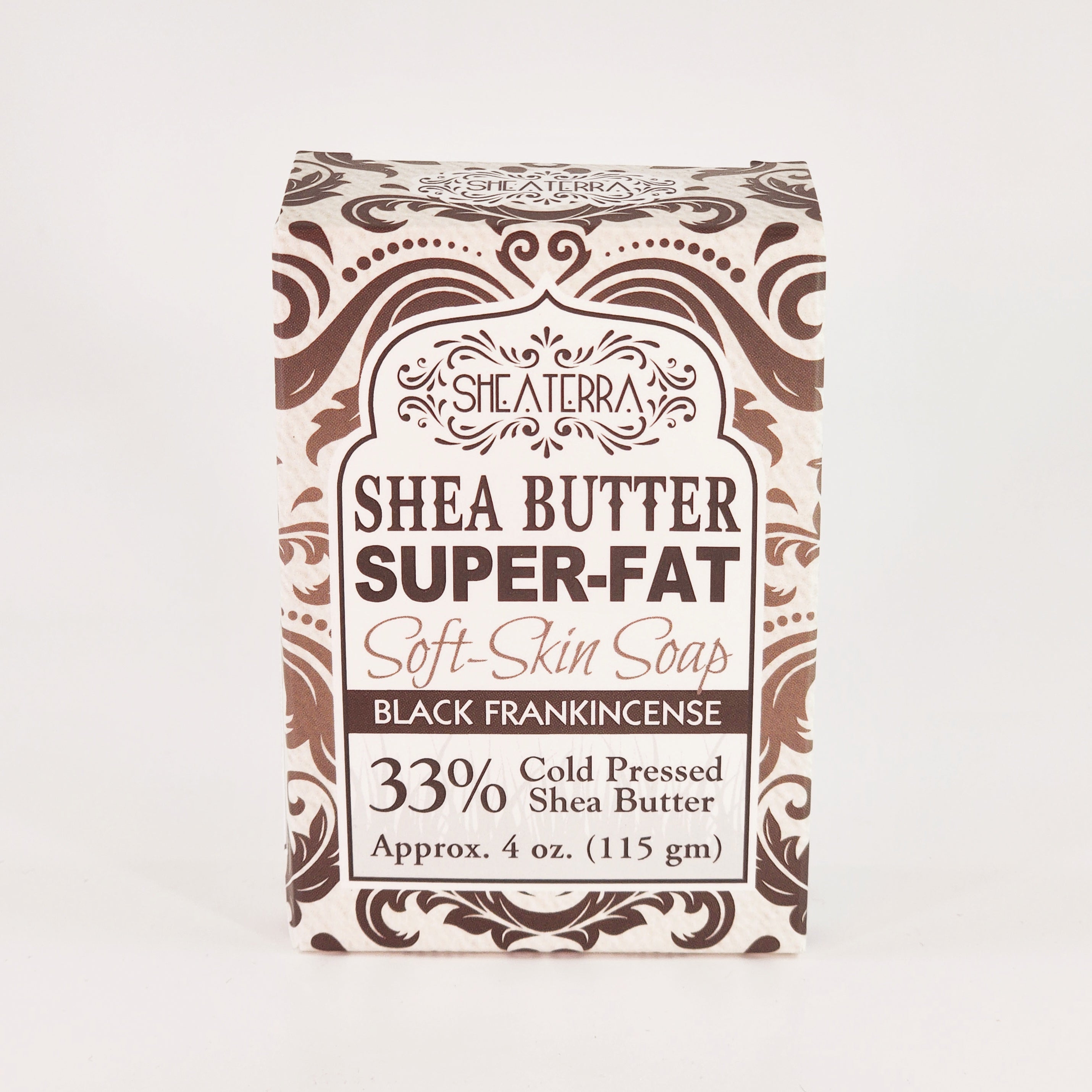 Shea Butter Soft Skin Frankincense Soap
This luxurious shea butter soap deeply hydrates, even as olive oil adds anti-inflammatory protection to soothe delicate skin. Black frankincense essential oil brings antiseptic, astringent benefits to cleanse and tone skin, plus a calming scent that eases away stress and encourages feelings of peace.
Description
Ingredients
Suggested Use
Bathe with this luxurious Shea Butter Soft Skin Frankincense Soap that is deeply moisturizing, with olive oil added to reduce inflammation and soothe your skin. Reap the benefits of black frankincense and enjoy its antiseptic and astringent properties hat help to cleanse and tone your skin. Unwind with a calming and relaxing effect that can help you let go of stress and boost feelings of contentment.

4 oz
USDA certified organic, virgin coconut cream oil, 33% USDA certified organic shea butters, spring water, certified organic, extra virgin olive oil, sodium hydroxide (positively charged salt, without it there is no soap) black frankincense essential oil
Apply to wet skin. Lather up. Rinse well.minutes. Repeat for best results.
Shea Butter Soft Skin Frankincense Soap