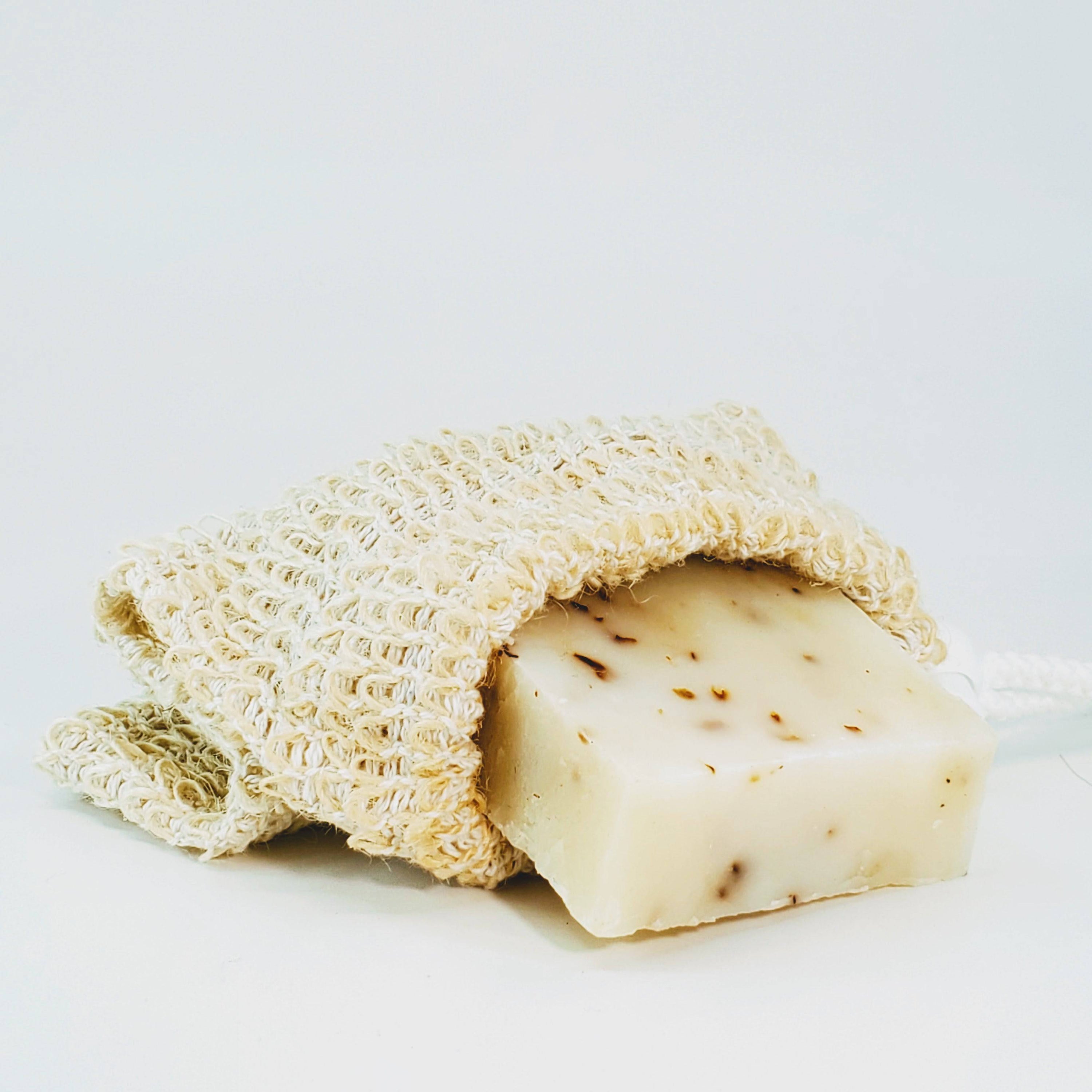 The Sisal Soap Sack is the perfect addition to any home. Crafted from sisal fibers, this sack is designed to naturally lather your soap, extending its life and reducing waste. Its texture is gentle on hands and effective on dirt, providing you with a clean, inviting bathing experience.
Description
Suggested Use
The Sisal Soap Sack is ideal for exfoliation, almost like a gentle loofah and will optimize your bar soap lather. Friction between the soap saver and skin encourages blood circulation and the shedding of dead skin cells. 
6 x 4.5 inches
Please remove soap and wring out the water and hang between uses to keep soap from getting soft. Machine wash in cold and hang dry if needed.