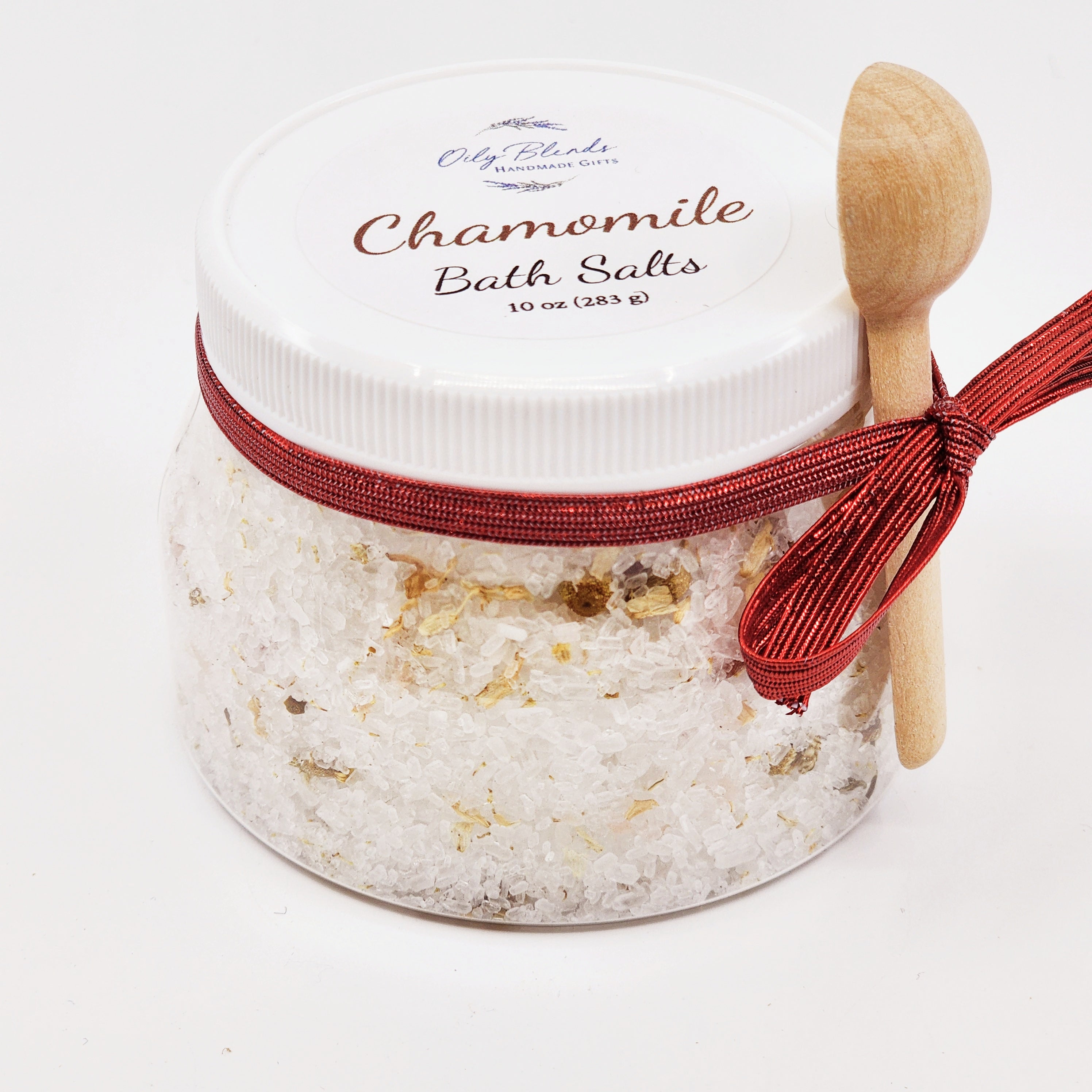 Chamomile Essential Oil Spa Salts
Soak in the warmth of a relaxing bath, soothing aromatherapy, and relieving bath salts. These salts are all natural, and are a mix of oils, Epsom salts, pink Himalayan salts and dried herbs. Sink into a tub and breathe in the smell of your favorite fragrance, while enjoying the blissful feeling of the relaxing salts. 
Each 10 oz jar has enough salts for 5 baths. 
Chamomile Essential Oil Spa Salts