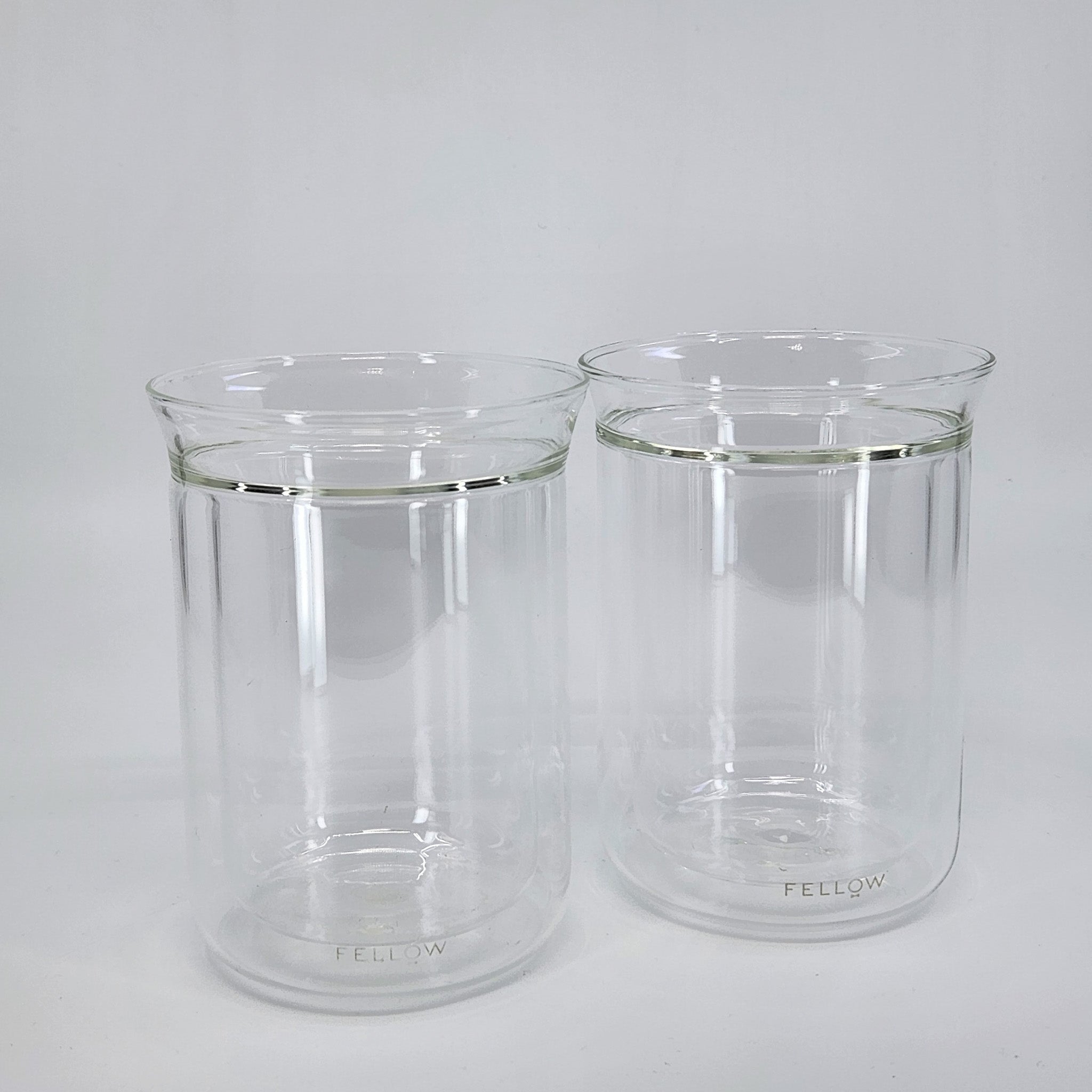 Stagg Double Walled Tasting Glasses
The double-walled tasting glasses' flared lip delivers coffee to your entire palate in order to taste the full spectrum of coffee flavors.
Features:
Single to double wall - Easy to sip single wall. Double wall body to keep your drinks hotter and colder for longer.
Handblown, borosilicate glass - Resistant to thermal shock.
Flared lip - Outward flared lip delivers coffee to front of tongue for more flavor.
Set of 2, 10oz glasses
Stagg Double Walled Tasting Glasses