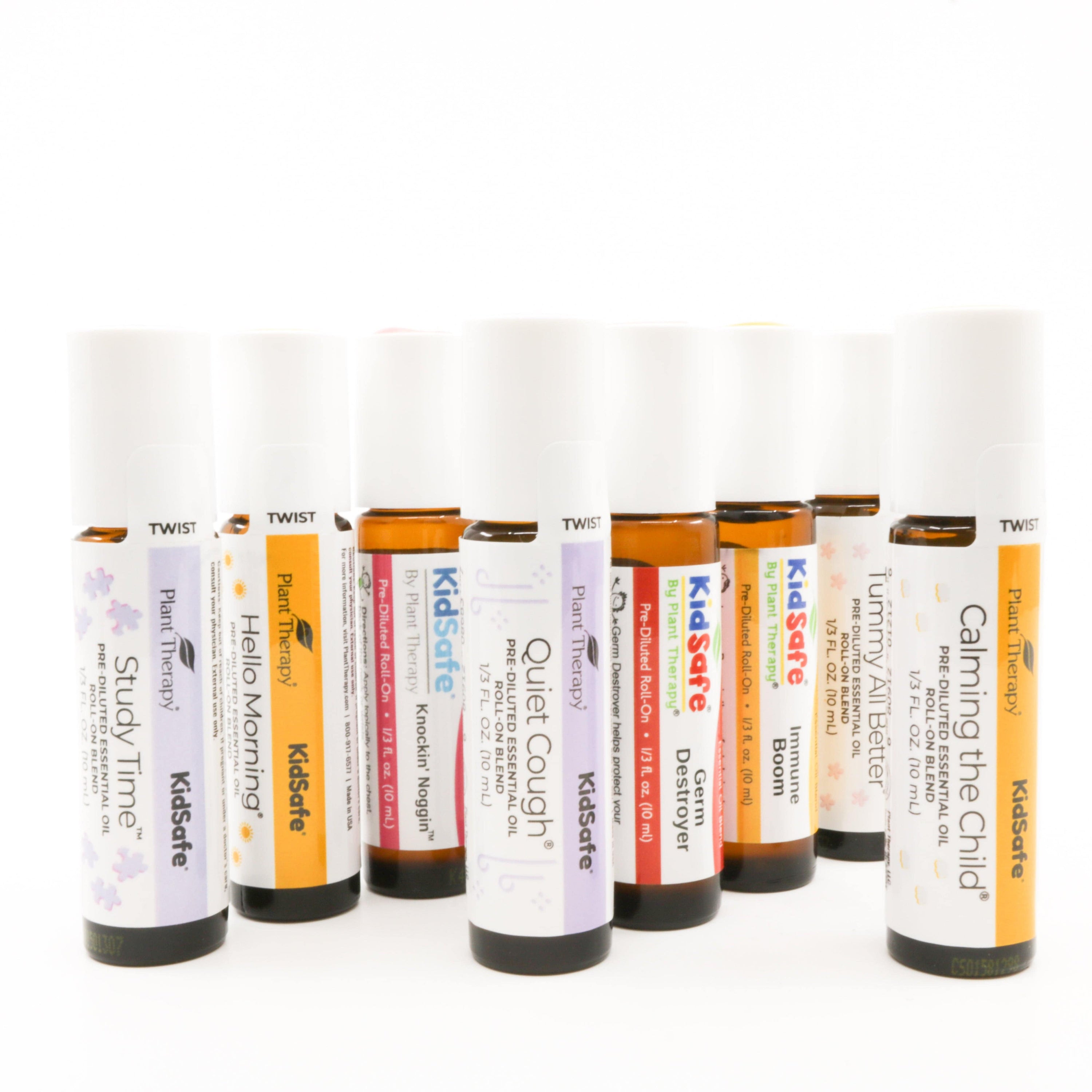 Tummy All Better Kidsafe Pre-Diluted Essential Oil Rollerball Blend
Tummy All Better KidSafe Pre-Diluted Essential Oil Rollerball Blend features a cool scent of dill and delicate floral notes that instantly provides relief from a distressed stomach and may alleviate occasional stomach pains.
Description
Ingredients
Suggested Use
We adore this blend for its ability to reprieve nausea when inhaled and soothe digestive distress when applied topically. Plus, it's specifically created for 2-10 year-olds - a safe and effective aid for long car rides and irregularity issues!
10 mL Rollerball 

This synergy contains 100% pure essential oils of Petitgrain, Dill Weed, Chamomile Roman, Spearmint and Ginger diluted to 3% in Fractionated Coconut Carrier Oil.
Apply to abdomen in a clockwise motion as needed.
Tummy All Better Kidsafe Pre-Diluted Essential Oil Rollerball Blend