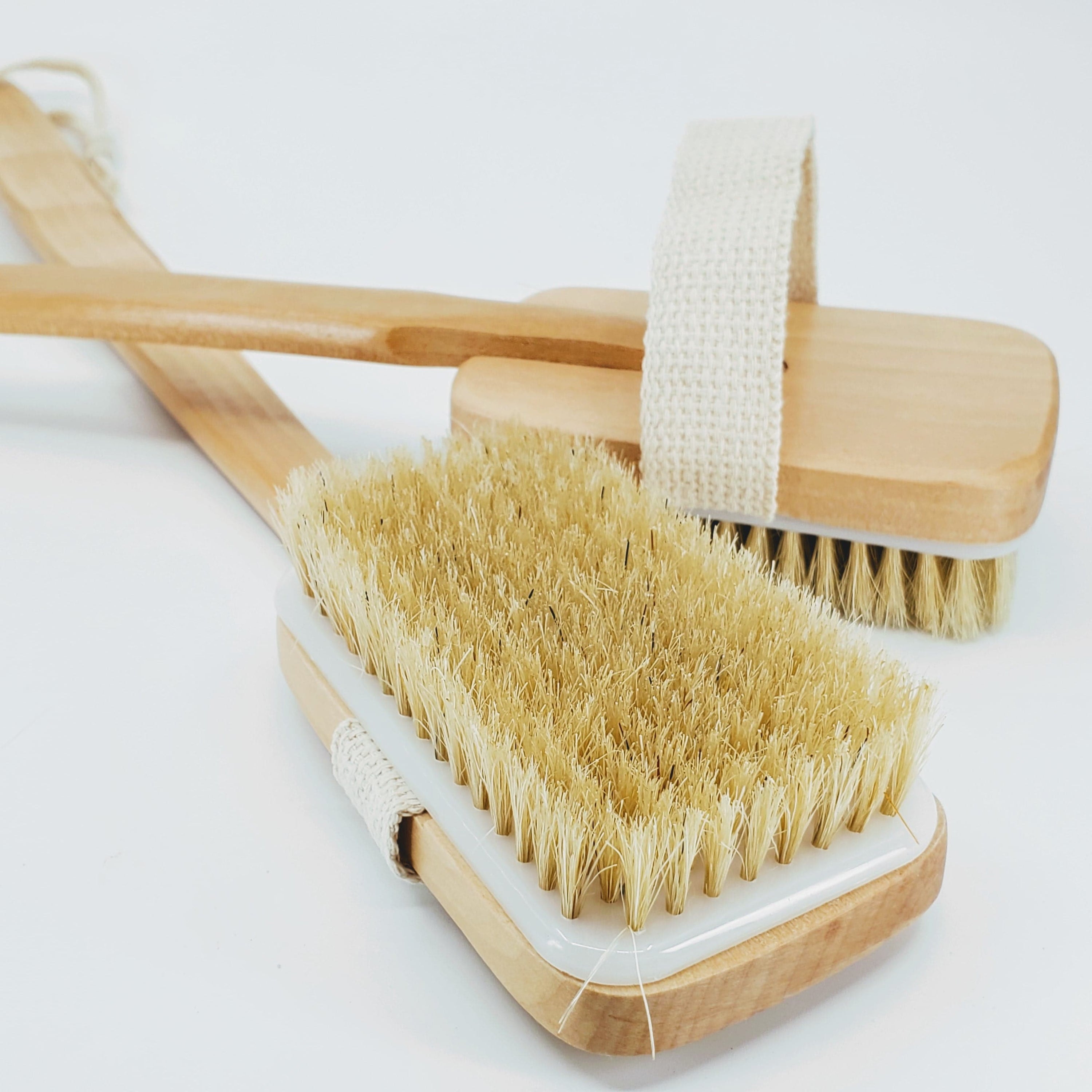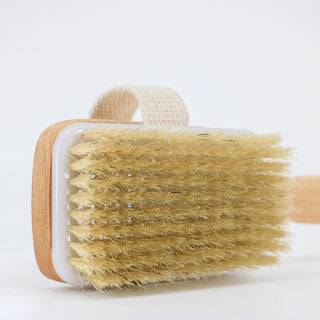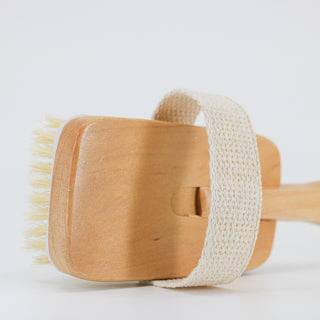 Wet & Dry Boar Bristle Long Handle Body Brush with Removable Brush
The natural boar bristles are firm yet soft and effective to exfoliate and soften skin in the shower or as a dry brush
The
Wet & Dry Boar Bristle Long Handle Body Brush with Removable Brush
is a gentle exfoliating brush to soften skin either in the shower or as a pre-shower dry-brush to stimulates the lymphatic system while invigorating your skin. 
Dry brushing can also: 
Improve blood circulation
Rejuvenate nervous system
Exfoliate skin & reduce cellulite
Stimulate lymphatic system
When dry brushing, stroke the entire body lightly but firmly upwards and ALWAYS upwards towards the heart. Most experts recommend dry brushing in the morning, rather than before bed, because of its energizing qualities.
It is made of smooth polished real wood with a removable brush for more controlled exfoliating and brushing.
Wet & Dry Boar Bristle Long Handle Body Brush with Removable Brush