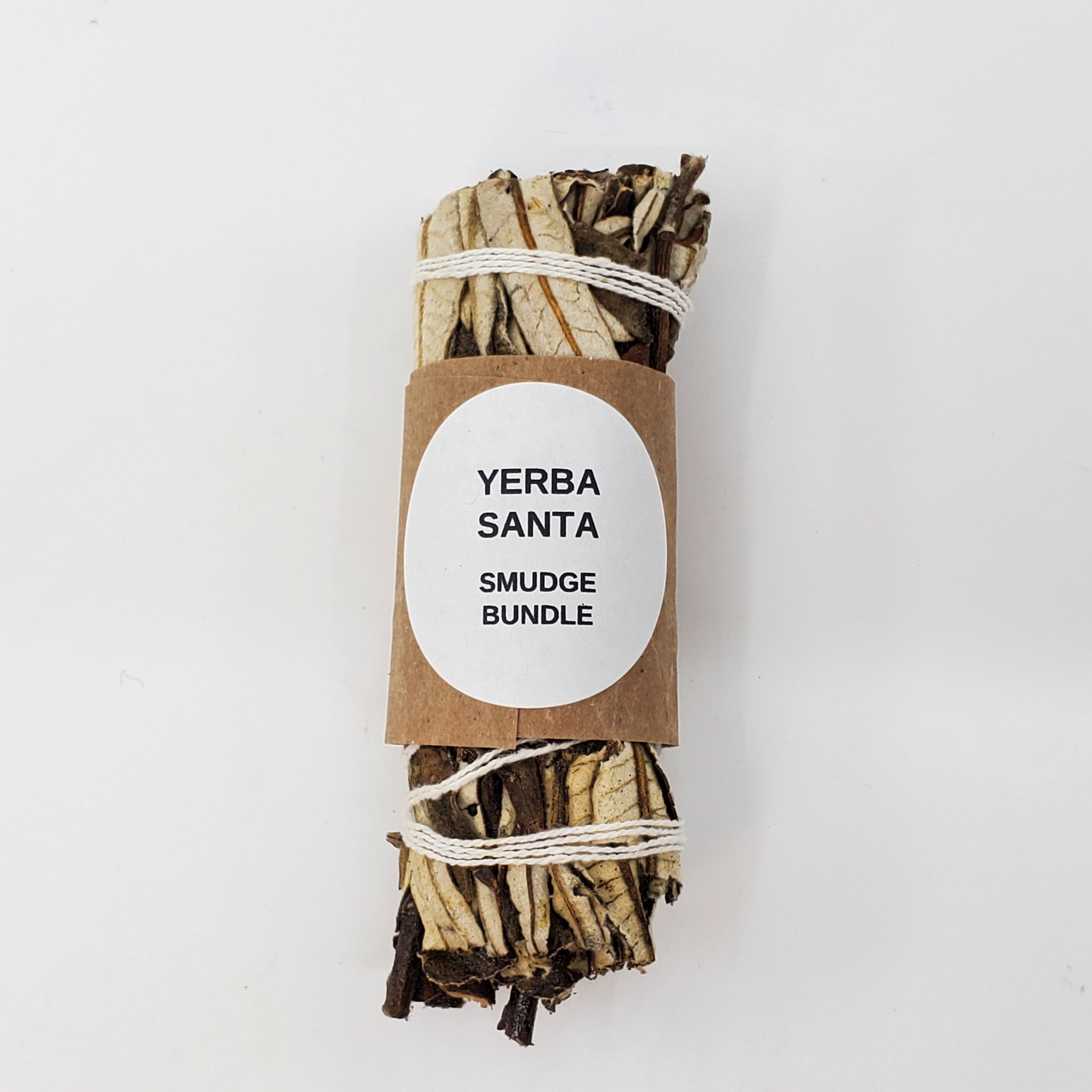 Description
Suggested Use
The Yerba Santa Smudge Stick has a long history of being used for cleansing and purification purposes. Inhaling the smoke from a yerba santa smudge can have some health benefits. The smoke can help to clear congestion and soothe coughs. It can also help to relieve stress and anxiety, as well as clearing negative energy, boosting moods, and promoting relaxation.
Known as the 'holy herb', Yerba Santa gives off a pleasant and uplifting scent used in traditional smudging practice for protection, setting boundaries, purification, empowerment, love, beauty, healing, spiritual strength, courage, psychic abilities, finding your innermost self and the release of emotional pain stored in the heart chakra
Smudging is a great way to cleanse your aura and remove any negativity that may be clinging to you or If you have been experiencing negative energy in your space.
Smudging is a traditional practice that dates back centuries. Today, many people still use sage for its purported health benefits. While there is no scientific evidence to support these claims, many people find that smudging helps them feel more relaxed and connected to their surroundings.
To use a smudge stick, light the end of the stick and allow it to smolder. Then, waft the smoke around your body, starting at your feet and moving up to your head. You can also waft the smoke around your home or office, paying special attention to corners and other areas where negative energy might be lurking. When you are finished, extinguish the smudge stick in a bowl of sand or dirt.

Always burn smudge sticks in a well-ventilated area.